UPDATE (July 13, 2020) - California State Parks continues to work with locals on a phased and regionally-driven approach to increase access to state park units where compliance with state and local public health ordinances can be achieved. Even though the department has increased access across the State Park System, the need for Californians to slow the spread of COVID-19 in the outdoors remains critical.
As such, State Parks continues to ask visitors to plan ahead, avoid road trips and stay close to home, maintain physical distancing, wear a face covering when a physical distance of six feet from others who are not from the immediate household members cannot be maintained, and avoid congregating. This means no gatherings, picnics or parties. Visitors are being asked to leave if there are too many people to allow for the required physical distance. Full details on the guidelines are available at
parks.ca.gov/FlattenTheCurve
.
Below you will find specific information for Sunset State Beach:
What is open now?
The following is open at this park:
Day use facilities including parking and restrooms.
Camping is now available at Sunset State Beach.For more information about camping, visit www.parks.ca.gov/COVID19Camping. To make a reservation, visit www.ReserveCalifornia.com or call 800-444-7275. Walk-ins will NOT be allowed.
Masks must be worn at the kiosk when paying day use fees or checking into the campground.
What is currently closed at this park and throughout the State Park System?
At this park:
Some parking facilities remain closed to reduce potential for overcrowding.


Statewide:
Some campgrounds across the state remain closed until further notice. Some campgrounds have started to reopen with modifications. For more information, please visit www.parks.ca.gov/COVID19Camping.
Some high public-use indoor facilities, including museums and visitor centers.
Special events and tours continue to be canceled until further notice.
Are there any new visitor guidelines?
Yes, please see below:
Stay Local: Although businesses around the state are opening up, Californians should not travel significant distances for pleasure or recreation and should stay close to home. Parking is very limited or closed at park units across the state. Walk or bike to parks in your local neighborhood. Do not travel if you are sick or if someone in your household has had coronavirus in the last two weeks.
Stay Safer at 6 Feet: Maintain a physical distance of 6 feet or more. Gatherings, picnics and parties are not allowed. Visitors will be asked to leave if there are too many people at the park, beach or on trails to allow for the required physical distance.
Stay Clean: Be prepared. Bring soap/sanitizer and pack out all trash.
Stay Covered: The state now requires you to wear a face covering in the outdoors when you cannot stay at least 6 feet away from others who are not your immediate household members. For details, please read California Department of Public Health's guidance for the use of face coverings here. Visitors should also abide by their local county health orders.
Thank you for your patience and continued support of California State Parks as we work to limit your risk for exposure to COVID-19 in the outdoors. For more information, please visit
parks.ca.gov/FlattenTheCurve
.
Phone Number
(831) 763-7063
Max. Trailer Lengths
Trailer: 31 Feet
Camper/Motorhome: 31 Feet
Park Hours
Call the beach
Dogs Allowed?
Yes
Dogs not allowed on beach.
Driving Directions to Sunset SB
The beach is 16 miles south of Santa Cruz. From Hwy 1 take the San Andreas Road exit. Proceed south to Sunset Beach Rd; go west to beach entrance.


Camping and Lodging
Visitors will be able to reserve campsites and lodging six months in advance from the current date. Bookings may extend from the arrival date to the desired departure date – based on availability and the park's maximum stay rules.
Upcoming Park Events
No events scheduled at this moment.
OVERNIGHT FACILITIES
Family Campsites
Group Campsites
Hike or Bike Campsites
RV Access

TRAIL USE
Hiking Trails

DAY-USE ACTIVITIES & FACILITIES
Picnic Areas
Exhibits and Programs
Fishing
Beach Area
Windsurfing/Surfing
Family Programs
Geocaching

OTHER FACILITIES & VISITOR INFORMATION
Parking
Restrooms / Showers
Restrooms
Outdoor Showers
Drinking Water Available
Wheelchair Accessible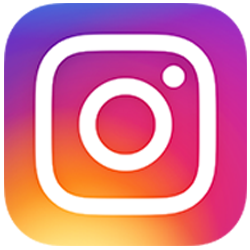 Visiting Sunset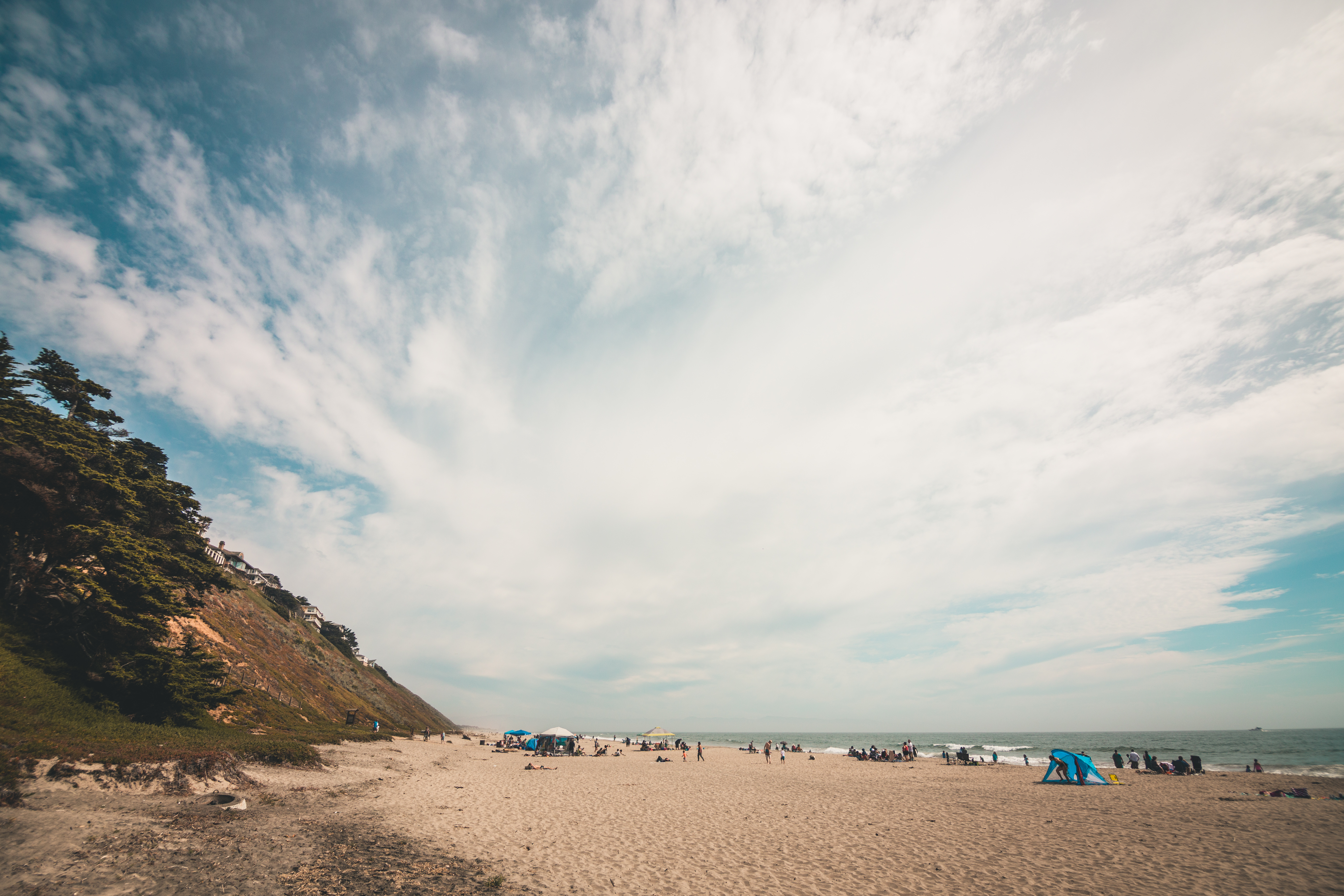 A peaceful campground under the pines, picnicking on the beach, and unmatched views of Monterey Bay make Sunset State Beach a favorite year-round destination.
Things to Do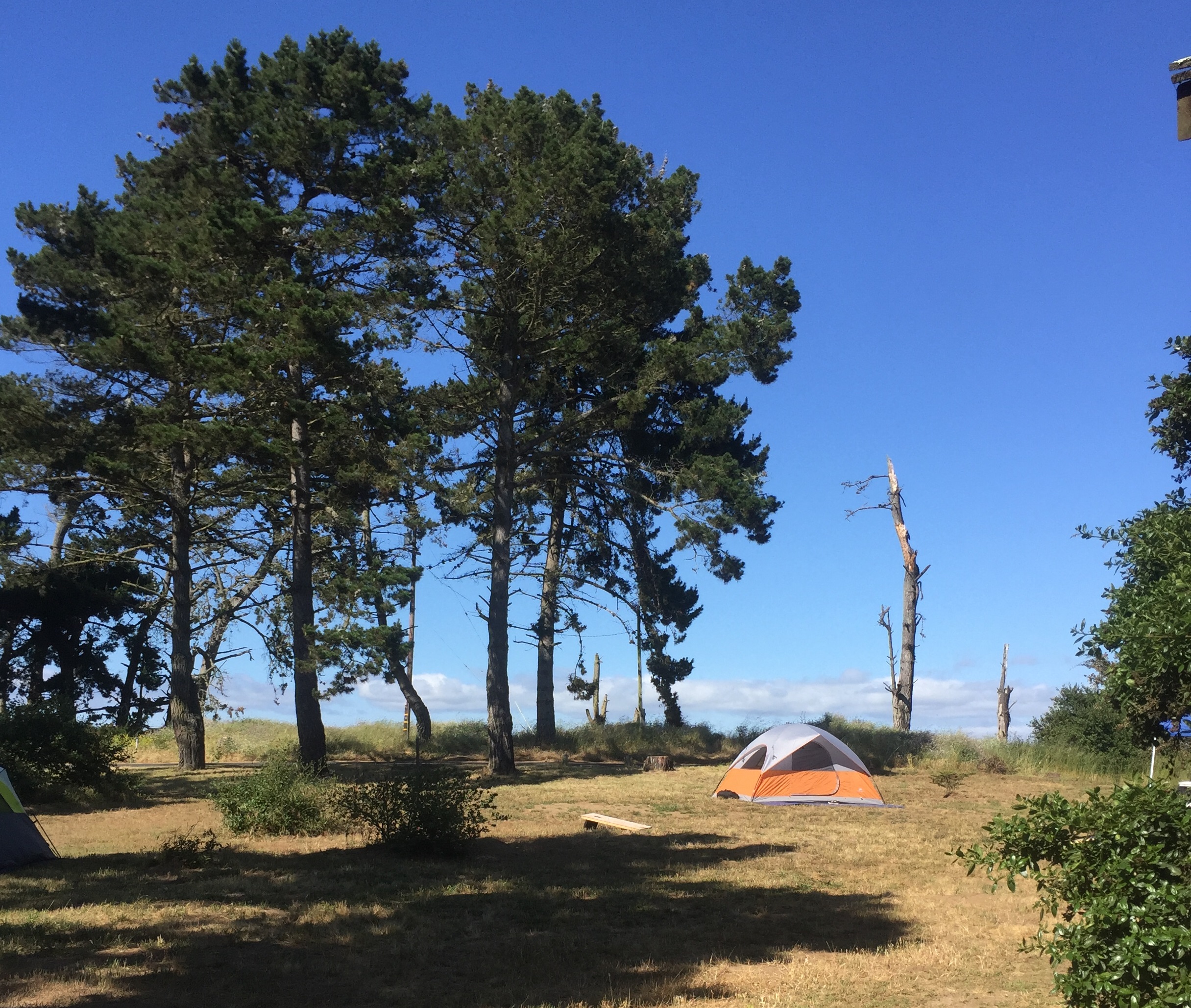 PARK EVENTS—During the summer season, State Parks offers events and activities including Junior Rangers, nature hikes, and camppfire programs. Please contact the park for more information, (831) 763-7063.
CAMPING—RVs and Tents. Sunset State Beach provides dozens of dune-protected family sites (without hookups) that hold recreational vehicles up to 31 feet in length. Pets must not be left unattended in campsites. Parking for one vehicle is included in camping fees. Additional funds may be collected on site for up to TWO additional vehicles at a nightly rate (this does not apply to tow-in cars or trailers). Visit Reserve California to make campsite reservations.
FISHING—Surf perch, sardines and striped bass may be caught at Sunset State Beach. A sport-fishing license is required.
PICKNICKING—To reserve two large ramadas for special events at Sunset State Beach, call (831) 464-6290. At Manresa State Beach, picnic tables along the top of the bluff offer panoramic ocean views.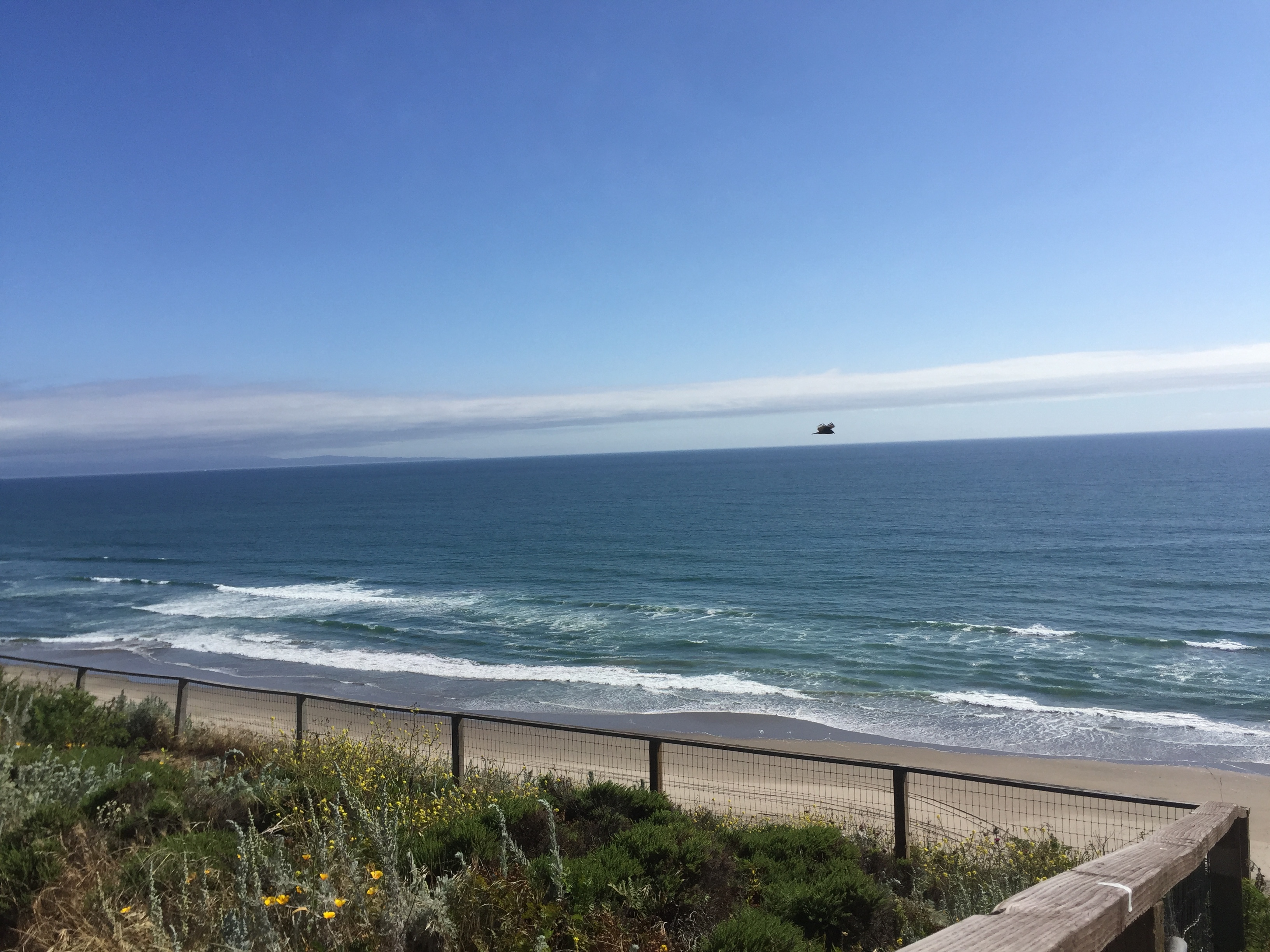 GLIDER PORT—Remote-control glider enthusiasts will find a glider port at Sunset State Beach.
Basic Park Information
FEES - There is a $10 vehicle day-use fee. [Regular Sized Auto: $10 (Senior $9, age 62 or older); Bus Parking (10-24 passengers): $50; Bus Parking (25+ passengers): $100]
OCEAN SAFETY - dangerous rip currents, frigid water and deep offshore dropoffs make surfing and swimming hazardous for any but the most experienced surfers.
ALCOHOL is not permitted on the beach or in the day-use area.
DOGS are not permitted on Sunset state beach, except for service animals. Dogs are allowed in the campground on a six-foot maximum leash. Dogs are allowed on leash at nearby Manresa State Beach. For a list of locations you can take your dog in Santa Cruz County, please click here.
HORSES are not permitted on the beach.
FIRES are allowed only in park fire rings.
DRONES are not allowed in the park. To protect wildlife and cultural resources, and for the safety and welfare of visitors and staff, the park is closed to the use of Model Aircraft and Unmanned Aircraft Systems (UAS). Non-motorized gliders are allowed at the designated glider-port located across from the South campground.
WESTERN SNOWY PLOVERS use both Sunset and Manresa state beaches and their foredune areas for nesting, rearing of young, and winter habitat. This bird builds its nest directly on the beach sands. Disturbing a posted plover nesting area is a violation of federal law.
Community Groups
Please click here to arrange an interpretive talk or guided experience for your organized community group (minimum 10 total participants, minimum 2 weeks' lead time). These interpretive services are contingent upon staff availability.