UPDATE (March 31, 2020):
This park is temporarily closed to vehicular access.
The park remains open for locals who wish to walk, hike and bike (in parks with bike trails) in the park, provided they practice social/physical distancing of 6 feet or more. This is not the time for a road trip to a destination park or beach.
In an effort to prevent visitation surges and help stop the spread of the coronavirus (COVID-19), State Parks has implemented the following safety measures to date:
Closed some parks, meaning all trails and restrooms within these parks are closed.
Closed vehicular access at remaining parks, including for off-highway vehicle riding.
Closed all campgrounds, museums and visitor centers.
Cancelled all events.
A list of closures is available online at
parks.ca.gov/FlattenTheCurve
. The list is dynamic and updated on a regular basis.
Phone Number
(831) 464-6329
Max. Trailer Lengths
Trailer: 36 Feet
Camper/Motorhome: 36 Feet
Driving Directions to New Brighton SB
The beach is in the town of Capitola, just south of Santa Cruz. The beach can be reached by taking the New Brighton/Park Avenue exit off Highway One.


Camping and Lodging
Visitors will be able to reserve campsites and lodging six months in advance from the current date. Bookings may extend from the arrival date to the desired departure date – based on availability and the park's maximum stay rules.
Upcoming Park Events
No events scheduled at this moment.
OVERNIGHT FACILITIES
Family Campsites
Group Campsites
Hike or Bike Campsites
RV Sites w/Hookups
RV Dump Station
RV Access

TRAIL USE
Hiking Trails

DAY-USE ACTIVITIES & FACILITIES
Env. Learning/Visitor Center
Exhibits and Programs
Fishing
Interpretive Exhibits
Beach Area
Windsurfing/Surfing
Family Programs
Geocaching

OTHER FACILITIES & VISITOR INFORMATION
Parking
Restrooms / Showers
Restrooms
Drinking Water Available
Wheelchair Accessible

TEMPORARY FACILITY CLOSURES AND EVENT CANCELLATIONS
DAY USE AREAS (trails, beaches): Open; Please bring cash in exact change to pay fees at self-registration stations.
RESTROOMS: Open; Please bring soap for handwashing or hand sanitizer.
PARKING LOTS: All parking lots in San Mateo County-area parks and specific parking lots in Santa Cruz County-area parks are temporarily closed. Click here for the latest updates.
CAMPGROUNDS: Temporarily Closed
PARK STORES, VISITOR CENTERS & MUSEUMS: Temporarily Closed
EDUCATIONAL PROGRAMS & GUIDED TOURS: Temporarily Suspended
LARGE EVENTS: Temporarily Suspended
SPECIAL EVENT PERMIT APPLICATIONS: Temporarily Suspended

California State Parks is taking steps to support state and local efforts to slow the spread of COVID-19 (coronavirus). As of March 23, 2020, State Parks has temporarily closed vehicular traffic to certain parks experiencing high visitation. This includes all San Mateo County parks. To see a current list of impacted parks, visit www.parks.ca.gov/flattenthecurve. For those wishing to take a break in the outdoors, public health officials are advising them to walk, run, hike and bike in their local neighborhoods and walk to parks. Most importantly, the public is being asked not to congregate in the outdoors.

Campgrounds are temporarily closed as of March 17, 2020. Camping reservation holders will be contacted via email for refunds. Visitor Centers, museums, and park stores are also temporarily closed.


Guided tours, educational programs, and large events are temporarily suspended as of March 14, 2020. Tour reservation holders will be contacted via email for refunds. Special event applications have been suspended until further notice as of March 14, 2020.

As of March 17, 2020, non-campground outdoor areas of parks, including trails and beaches, remain open. Visitors are reminded to practice social distancing and maintain at least six feet between other visitors and anyone who is coughing or sneezing. Restrooms also remain open, and visitors are advised to take soap for hand washing and alcohol-based hand sanitizers when water is not available.

State Parks recommends that everyone follow precautionary guidance issued by the California Department of Public Health, public local health agencies, the Governor's Office of Emergency Services and the Centers for Disease Control and Prevention when recreating in the outdoors. Everyone has the responsibility to "flatten the COVID-19 curve at Parks" by maintaining a social distance of 6 ft. or more when recreating in the outdoors, and staying home if they are sick. If visitors cannot maintain social distancing, they need to leave the park.

For the most up-to-date information on how State Parks is supporting the state's COVID-19 efforts, please visit www.parks.ca.gov/flattenthecurve and follow State Parks on its social media platforms: Facebook, Twitter and Instagram.
Winter Weather Notice:
Please note that as we enter into the winter season, Big Basin, New Brighton, Seacliff, and Sunset campgrounds can and will close with short notice. Check the website periodically for any changes.


Visiting New Brighton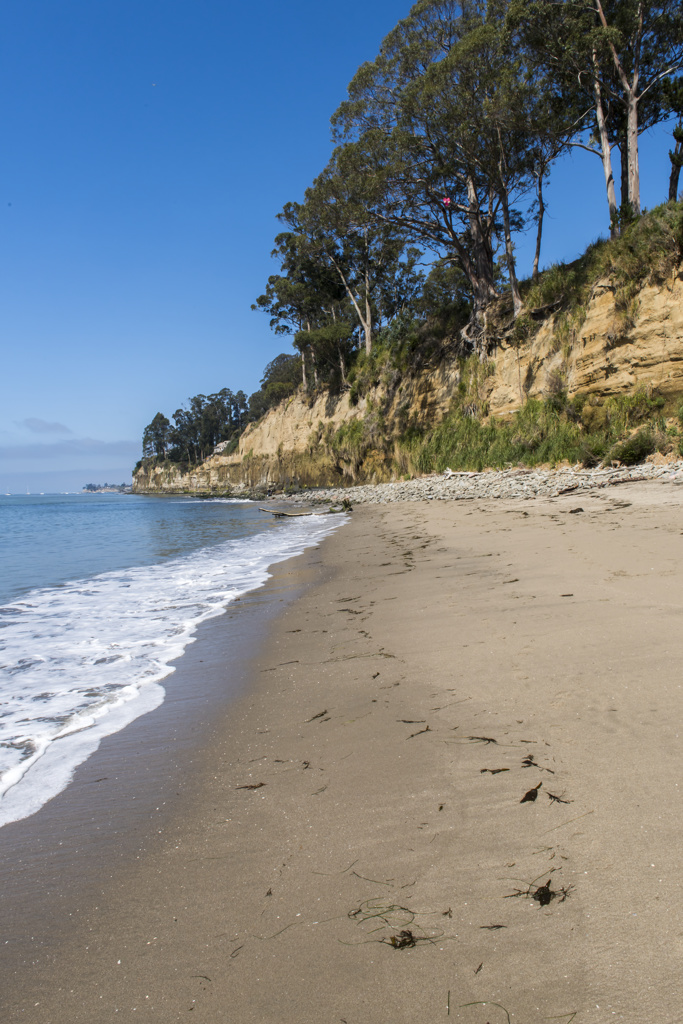 Named for the famed coastal resort in England, the beautiful beach and bluffs of New Brighton have drawn visitors—human and animal alike—for centuries. The forested bluffs offer a campground, hiking trails, and sweeping views of Monterey Bay just steps from a sandy shore perfect for fishing, beach combing, and (in warmer months) swimming.
The Pacific Migrations Visitor Center in the New Brighton State Beach campground interprets natural and cultural history by examining the movements of human and animal populations around the Pacific Rim from season to season and year to year. The visitor center includes a parkstore and welcomes visitors in spring and summer.
March 28 to Memorial Day -
Thursday through Saturday (plus holidays) 10 am to 4 pm

Memorial Day to Labor Day -
Wednesday through Sunday (plus holidays) 10 am to 4 pm
Basic Park Information
FEES - There is a $10 vehicle day-use fee. [Regular Sized Auto: $10 (Senior $9, age 62 or older); Bus Parking (10-24 passengers): $50; Bus Parking (25+ passengers): $100]
CLIMBING the unstable sandstone cliffs is prohibited.
DOGS must always be on a leash no longer than six feet and attended by humans. For a list of locations you can take your dog in Santa Cruz County, please click here.
DRONES are not allowed in the park. To protect wildlife and cultural resources, and for the safety and welfare of visitors and staff, the park is closed to the use of Model Aircraft, Unmanned Aircraft Systems (UAS), and Gliders in flight.
FISHING does not require a license from the pier, but Department of Fish and Wildlife limits apply. See www.wildlife.ca.gov.
ALCOHOL is not allowed on the beach or in the day-use areas — only within registered campsites.
FIRES are not allowed on Seacliff's main beach. At New Brighton and Rio del Mar, fires must be confined to fire rings provided and attended at all times.
Park Events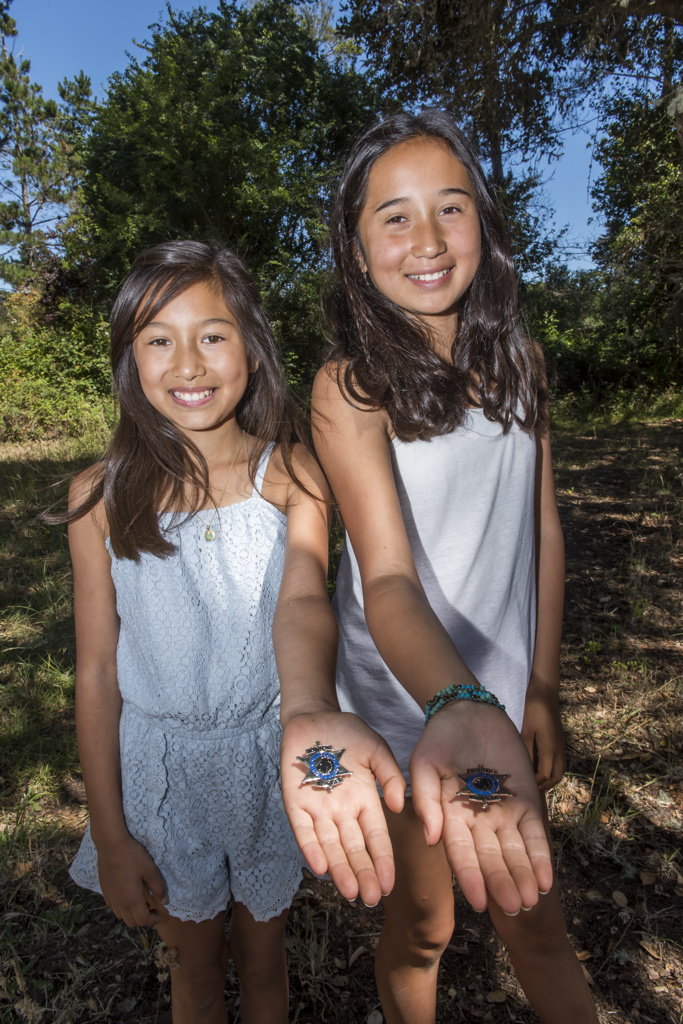 Junior Rangers
Programs offered Memorial Day Weekend through Labor Day
Thursdays, Saturdays, and Sundays at 11am
Children ages 7 to 12 are invited to attend Junior Ranger Programs at New Brighton State Beach to explore, practive outdoor skills, and play games. Sorry parents, this is a kids only program! Meet at the Visitor Center for this one hour program. Fee for parking. Junior Rangers is a statewide program offered at more than 70 California State Parks. Recieve your logbook and badge, and begin your journey.
Campfire Programs
Programs offered Memorial Day Weekend through Labor Day
Fridays and Saturdays at 7:30 pm
Join us in our Campfire Center for an evening of song and story. Serenade the glittering stars and learn about the Park.
Community Groups
Please click here to arrange an interpretive talk or guided experience for your organized community group (minimum 10 total participants, minimum 2 weeks' lead time). These interpretive services are contingent upon staff availability.
Please Note: New Brighton SB does not have hike-in campsites.