Sugarloaf Ridge State Park
Phone Number
(707) 833-5712
Max. Trailer Lengths
Trailer: 24 Feet
Camper/Motorhome: 27 Feet
Park Hours
Open for Day Use and Camping
Driving Directions to Sugarloaf Ridge SP
The park is about one hour away from San Francisco and 7 miles east of Santa Rosa.


Camping and Lodging
Visitors will be able to reserve campsites and lodging six months in advance from the current date. Bookings may extend from the arrival date to the desired departure date – based on availability and the park's maximum stay rules.
Upcoming Park Events
No events scheduled at this moment.
---
Limited, select areas and some trails will reopen on February 1, 2018. Sugarloaf Ridge State Park closed due to the October 2017 fire event that affected the park's wildland areas and facilities including trails and the water treatment system. The park's water system is back on-line and the water is potable however, visitors may notice a change in the water's color due to increased turbidity in the system.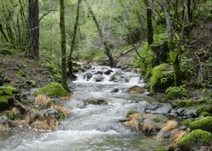 As of June 1, 2012 Sugarloaf Ridge SP operated by the nonprofit organization Team Sugarloaf.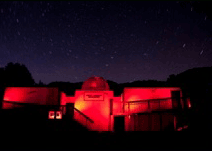 To see a news and upcoming events for this park click here.




---

Sugarloaf Ridge State Park contains the headwaters of Sonoma Creek. It runs through gorge and canyon, across the meadow floor, beneath scenic rock outcroppings, and is surrounded at times by redwoods and ferns.

A 25-foot waterfall flows after the winter rains. There is a self-guided nature trail along Sonoma Creek that starts near the picnic area. Dogs must be on a leash under your control at all times. Dogs are not allowed on trails. Dogs must be in a tent, camper or enclosed vehicle during the night.

Within the oak woodland and chaparral, the park has 25 miles of trails for hiking and horseback riding.

Deer, gray foxes, the occasional bobcat and coyote can be seen in the park. In spring, wildflowers provide a colorful palette across the green hills.

On a clear day, visitors can see views of the Sierra Nevada and the Golden Gate bridge from the 2729-foot summit of Bald Mountain.

The non-profit Valley of the Moon Observatory Association provides year-round astronomy education and interpretation programs at the Robert Ferguson Observatory within Sugarloaf Ridge State Park. Program fees vary, some are free with the payment of the park's Day Use Fee. There are three telescopes and the New Generation 40-inch Telescope Project at the Ferguson Observatory which will be one of the largest telescopes dedicated for public viewing.

Location/Directions
The park is about one hour away from San Francisco and seven miles east of Santa Rosa.

Address
2605 Adobe Canyon Road
Kenwood, CA 95452

Seasons/Climate/Recommended clothing
The weather can be changeable; layered clothing is recommended.
Social Feed
---
Available Activities and Facilities at Sugarloaf Ridge State Park
OVERNIGHT FACILITIES
En route Campsites
Family Campsites
Group Campsites
RV Access

TRAIL USE
Bike Trails
Hiking Trails
Horseback Riding

DAY-USE ACTIVITIES & FACILITIES
Picnic Areas
Env. Learning/Visitor Center
Guided Tours
Interpretive Exhibits
Vista Point
Nature & Wildlife Viewing
Museums
Geocaching

OTHER FACILITIES & VISITOR INFORMATION
Parking
Restrooms / Showers
Restrooms
Drinking Water Available