Proud Partnership With Jack's Surf Shop: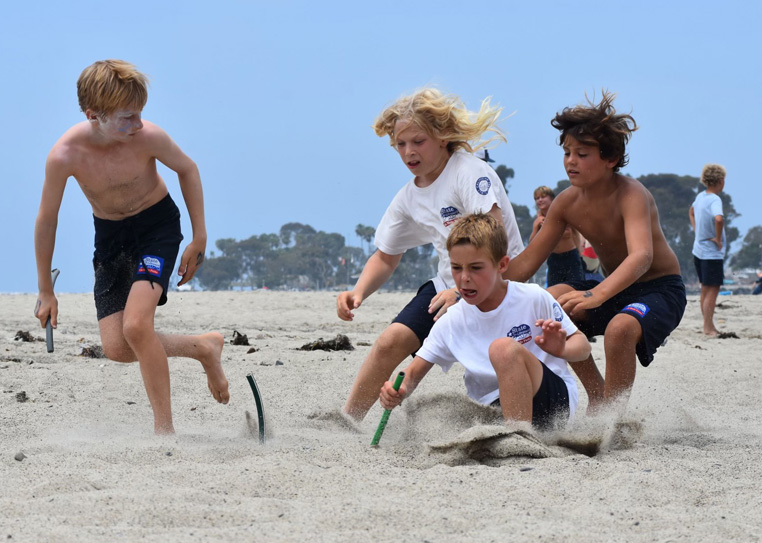 The Doheny State Beach Junior Lifeguard program (California State Parks) has established a "Proud Partnership" with Jack's Surf Shop. All junior lifeguard uniforms will be made available for purchase (generally after Memorial Day weekend) at the Jacks storefront in Dana Point.
Student REQUIRED Uniform:
The required Junior Lifeguard uniform is a white t-shirt with the Junior Lifeguard logo and a pair of navy blue "boardshorts". Navy blue sweatshirts are recommended for warmth on cold mornings and after aquatic activities.
Optional Uniform Items:
Additional uniforms items (optional) are available for purchase at JACKS Surf Shop. Logo Rashguards are highly recommended. Your children will be in the sun for 6 hours per day and no sunscreen, no matter how many times we reapply will stand a chance. A rashguard is an easy way to protect your child's skin from getting sunburnt. If you choose not to purchase a Logo hat, then any hat worn at junior guards must not have any logos on the item.
The ocean conditions at Doheny State Beach can be challenging. It is HIGHLY, HIGHLY recommended that program participants all have a pair of ocean environment swim fins (Dafin, Duck Feet, Yucca, Viper are all good products).
Ocean temperatures as well as personal thresholds to water temperature can be highly variable. Wetsuits are not required by the program but can be used in some activities if desired.