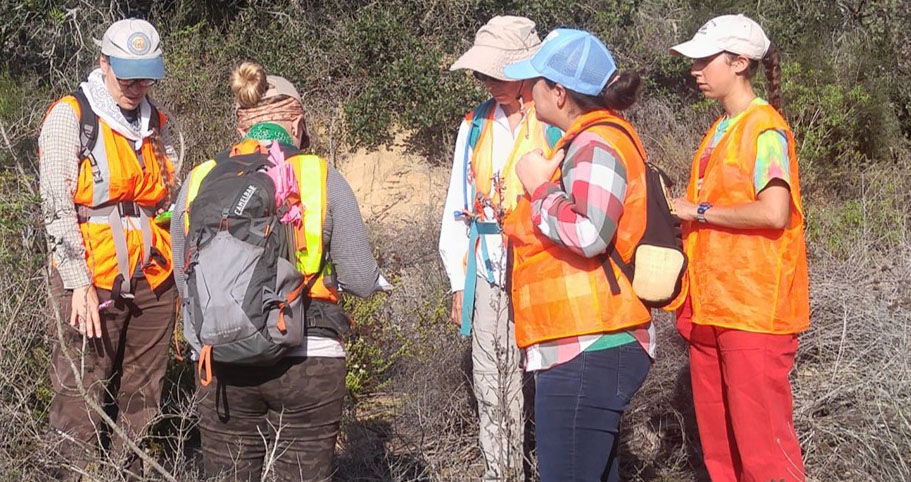 Southern Service Center Archaeologists provide Cultural Resources Training (including GPS/GIS, archaeological survey and site recordation, environmental review, etc.) to District Staff as well as to our own Staff and Student Interns.
Since 1994, our archaeological internship program has been providing training and experience to students from colleges and universities throughout San Diego, California, the United States, and the world.
California State Parks - Southern Service Center
Archaeological Internship Program
NOTE: Due to the ongoing COVID-19 pandemic, the Southern Service Center's Archaeological Internship Program has been significantly limited due to working restrictions. We are in the process of restructuring our program with the aim of providing safe and effective training, guidance, and experience for our interns, while ensuring compliance with health and safety protocols. Please continue to contact us with any questions or inquiries and we will do our best to accommodate as many interns as safely possible.
California State Parks (CSP) Southern Service Center (SSC) in San Diego, CA offers a volunteer (unpaid) archaeological internship program for current students and recent graduates of archaeology and anthropology programs. This is a valuable opportunity to find out what professional archaeologists do, increase individual experience, and gain a better understanding of how archaeology is conducted in a public agency setting. Many colleges and universities offer course credit for internships, so prospective interns are encouraged to check with their college/university to find out what requirements must be met to get credit for internship work.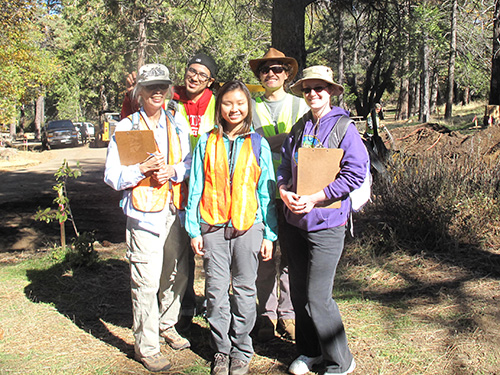 Minimum requirements for the CSP SSC archaeological internship are completion of at least one archaeology-related college-level class (or equivalent archaeological experience) and the ability to work at our office in San Diego for a minimum of 4 hours per week for a minimum of 40 total hours. Additional hours are welcomed and may be required for some academic credit programs. Alternate schedules can be negotiated on a case-by-case basis (for example, 8 to 16 hours every other week, etc.).
A bulk of the archaeological work at SSC is done in the archaeology lab and office: sorting and cataloging collections, compiling and updating site records, and managing maps, documents, and files for those archaeological sites within our state park boundaries.
Most of the fieldwork SSC does is in the form of construction monitoring, site testing, archaeological survey, and site condition monitoring. We try to offer as many fieldwork opportunities to our interns as possible, and most of the fieldwork opportunities for our interns are in the San Diego or Orange County regions. CSP does not cover hotel or per diem costs for interns, so they do not typically participate in out-of-town/overnight projects. However, if interns can find their own accommodations and cover their own food costs, arrangements for that type of fieldwork can be worked out.
Questions regarding the CSP SSC Archaeological Internship Program may be directed to:
Gabriella Lucidi
Assistant State Archaeologist
Internship Coordinator
California State Parks, Southern Service Center
2797 Truxtun Road
San Diego, CA 92106
Gabriella.Lucidi@parks.ca.gov