Explore Rancho del Oso
Located off of Highway 1, Rancho del Oso is a popular stop for nature-lovers and thrill-seekers. Its seven distinct ecosystems make it the best place to find a huge number of the area's plant and animal species, and its geography makes it a great place to hike, bike, and kite-surf.

The land of Rancho del Oso was incorporated into Big Basin in the 1970s after being donated by Hulda Hoover McLean, to fulfill her wish of the park reaching all the way to the ocean. In fact, Hulda donated her house to the park, and it became our Nature and History Center. Visitors can still see many of Hulda's watercolors in the center, including above the original mantle of the house.

We highly recommend scheduling both virtual and in-person field trips as means to create a deeper and more meaningful connection for you and your students. Rancho del Oso offers a two-hour in-person field trip that can be adjusted to be suitable for a wide age range. Seeds: Nature's Stowaways focuses on all the ways seeds end up in new places, especially after a fire. Students learn about different types of native and non-native plants, and how they can help keep plants out of areas where they don't belong.

Rancho del Oso State Park also offers a 45 minute virtual field trip: Burn-Zone Biology. It explores what the park area looks like before and after the CZU Lightning Complex Fire, mostly by sharing objects found around the park after the fire.

Keep reading to discover more about our in-person and virtual programs at Rancho del Oso.


In-Person Program: Seeds: Nature's Stowaways
Join a California State Parks Interpreter for a two hour guided field trip at our Nature Center and Marsh Trail. During the field trip, you will see Waddell Creek and portions of the CZU Lightning Complex Fire burn scar. Students will learn about the effect of wildfires on several ecosystems. Students will also learn what they can do to help nature recover after a wildfire.

This program involves a brief presentation followed by a short walk across Waddell Creek on the Marsh Trail. This program can be adapted to be NGSS appropriate for your K-12 classes. We highly recommend that you and your students engage in a virtual field trip in advance of or following your in-person visit.

Chaperones are responsible for supervising the students' behavior and keeping the group together and focused on the program. Please discuss these expectations with them before the field trip. We require a ratio of 1:7, adult to children.

Please note: The maximum number of students per trip is 50. If you have a large school group (25+), we will split students into smaller groups of 20 or less. One group will begin in the Nature Center while the other joins our interpreter for a guided walk. Groups will switch halfway through your visit to explore both areas. If you have any questions, please email ranchodeloso@ports-ca.us or call or text (831) 218-5650.

NGSS Standards: K-ESS3-3,1-LS1-2, 2-LS2-2, 3-LS2-1, 4-LS1-1, LS2-1, MS-LS1-6, MS-ESS3-2, HS-LS2-7

Register for an In-Person Field Trip!


Virtual Program: Burn Zone Biology
How do things look years after the 2020 CZU Lightning Complex Fire? What's the same? What's different? What animals survived? What animals are doing better than before? All these questions and more will be answered as we examine items found at Rancho del Oso after the CZU Lightning Complex Fire in a 45 minute virtual field trip.
Register for a Virtual Field Trip!
This is a Kids2Parks Participating Park!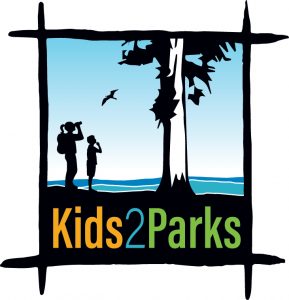 Kids2Parks is an innovative park-equity program to bring students from Title 1 schools to State Park field trips. The program, a partnership between California State Parks and Friends of Santa Cruz State Parks, increases the number of students who have visited a state park or beach by reducing barriers to access. The program offers transportation funding for field trips to select Title 1 schools in Santa Cruz, San Mateo, and Santa Clara counties. For more information, and to apply, please visit www.thatsmypark.org/visit/k2p.