Discover the Castro Adobe
Come explore this two-story adobe hacienda located on Rancho San Andres State Historic Park in the heart of the Pajaro Valley. Nestled in the country, you will be drawn to the park's rich history, the splendor of its garden and the spacious interior of the 170-year-old adobe building.

You will be greeted with artifacts from the Rancho period of California's past while learning how the first cowboys (vaqueros) in California roped wild bulls and drove off dangerous grizzly bears. Learn about the celebrations that took place in the fandango room and take an opportunity to make your own tortillas in one of the few indoor cocinas (kitchens) of the period.

Keep reading to learn about our in-person and virtual programs at the Castro Adobe.


In-Person Program: Life on the Rancho
Step back in time and learn about the Castro family, who traveled from Sinaloa Mexico to settle in Alta California. During this two-hour program, students (grades 3-4) will have an opportunity to practice their diseno (map) making skills, learn about Spanish music, fandango dancing, tortilla making and life on a cattle ranch during the Mexican Rancho period of the 1800s. They will also discover how this 170 year old adobe hacienda was built while touring the interior. This field trip is limited to only one class at a time with a maximum of 30 students.

Register for an In-Person Field Trip!


Virtual Program: Growing up on a Mexican Rancho
Imagine growing up on a cattle ranch raising your own food and living in a two-story adobe building during the mid-1800s. During this virtual 45-minute presentation students (3-4 grade) will discover the challenges of growing up on a rancho, welcoming guests with a fandango and having vaqueros capture wild bulls and grizzly bears for competitive fights. They will learn about the Castros, who were one of the first European families to settle in this area, and the famous two-story adobe hacienda they built over 170 years ago.
Register for a Virtual Field Trip!
This is a Kids2Parks Participating Park!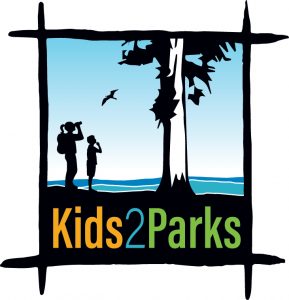 Kids2Parks is an innovative park-equity program to bring students from Title 1 schools to State Park field trips. The program, a partnership between California State Parks and Friends of Santa Cruz State Parks, increases the number of students who have visited a state park or beach by reducing barriers to access. The program offers transportation funding for field trips to select Title 1 schools in Santa Cruz, San Mateo, and Santa Clara counties. For more information, and to apply, please visit www.thatsmypark.org/visit/k2p.