A Hands-on Educational Opportunity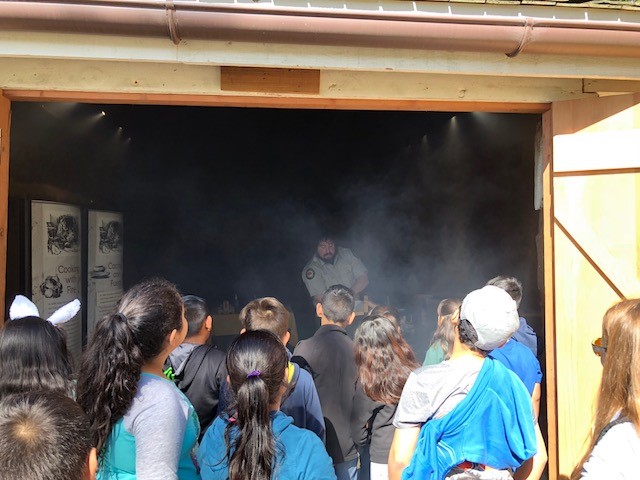 Starting in October 2021, 45 minute virtual classroom field trips are available by reservation on Wednesdays, Thursdays and on those Fridays that do not have an in-person fieldtrip scheduled.
Beginning January 2022 on Fridays, California State Parks in cooperation with Friends of the Santa Cruz State Parks will also be offering free 2.5-hour school group onsite tours of the historic 1849 two-story adobe building. Reservations are required.
A visit to the Castro Adobe in Watsonville immerses students in our community's story from the heyday of the vaquero to the aftermath of the Loma Prieta earthquake. Hands-on, sensory experiences bring more than a century of history to life, while guided investigations of students' own inquiries make learning personally relevant. You don't need to leave the Pájaro Valley to touch a real adobe and connect with California's colorful past. These education programs supplement teaching of 3rd grade (local history) and 4th grade (California history) content standards. (K-college can be accomodated for tours by request.)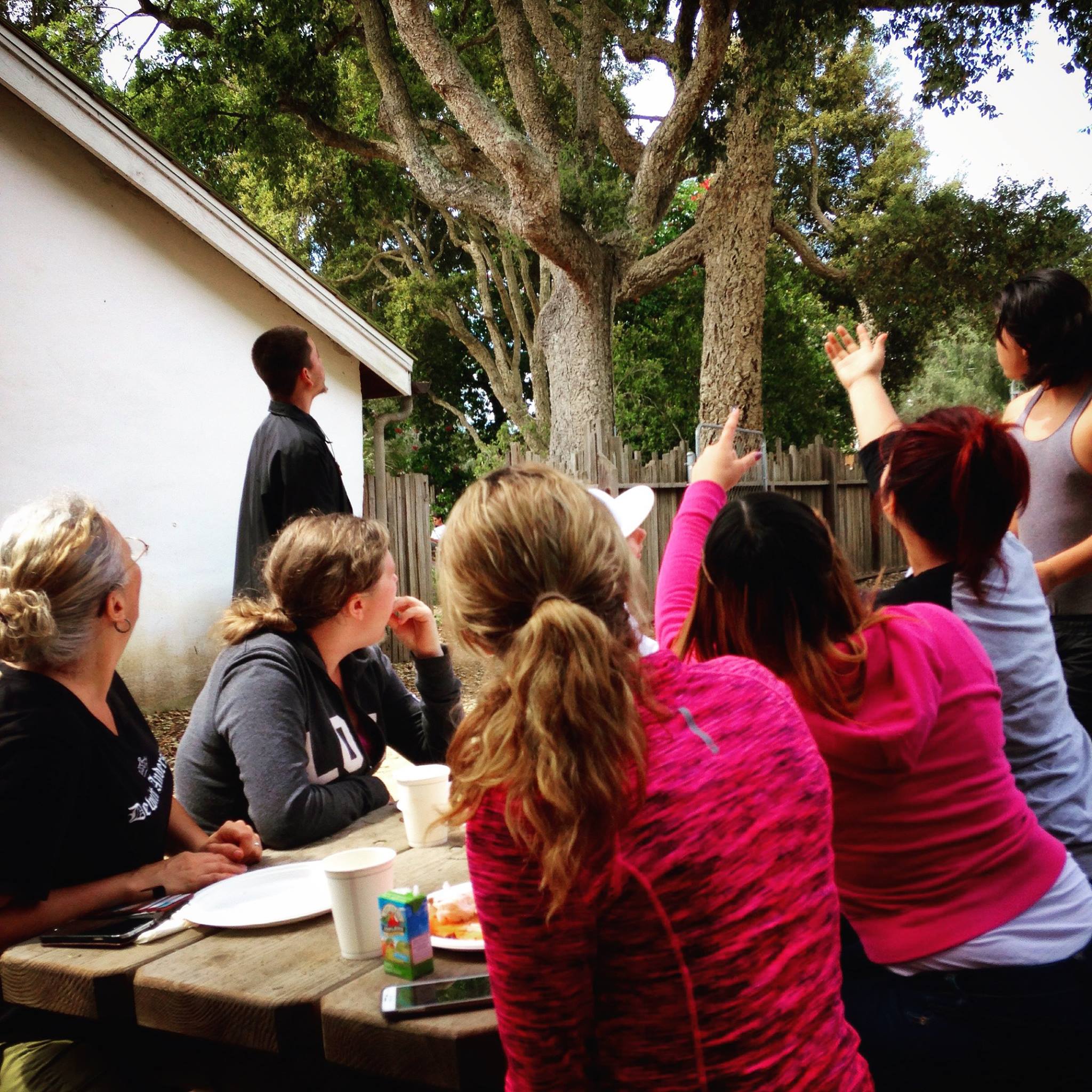 Bilingual curriculum that supports this field trip is available.
This hidden jewel in the Pájaro Valley is currently an active construction site as the adobe building is being repaired and is open only during scheduled events.
Reservations
If you would like to bring your class to the Castro Adobe, go to In-Person Onsite Visit to make a reservation.
If you are interested in having us visit you virtually in your classroom go to Virtual Classroom Visit to make a reservation.
For more information and questions, please contact the park's interpretive staff at castroadobe.shp@parks.ca.gov
Activity Resources and Ideas
You may use any of these educational materials for your students' use within your classroom.
Write a story about what you think it would have been like to be an Ohlone living in this area at the time the Spanish came to this area and started the Santa Cruz Mission in 1791.


Make a diseno, a map of the rancho for the Mexican government. Using a piece of 11" x 18" drawing paper, draw a map showing a "bird's eye view" of the school grounds. The map will include all the buildings, trees, garden areas, playground structures, basketball courts, and other important landmarks of the school.


Learn about early Alta Californio music and dance:
https://www.youtube.com/watch?v=4J8PJ0yJgW8
https://www.youtube.com/watch?v=SPnwK8mQlLE


Learn a typical Mexican dance, such as the fandango. Here are some local groups that may be able to give in-person dance lessons:
--Mexican Folklorio groups at Watsonville High School or Pajaro Valley High School
--Esperanza del Valle


Make a "whitewash" out of diluted white tempera paint and paint an ordinary cement brick. Give it three coats, allowing the paint to dry between each coat. (Real whitewash made from lime is too caustic for children's use.)


Make a shoebox diorama of the Rancho San Andrés Castro Adobe. Include a model of the Castro Adobe, cattle, horses, nopale cactus, and a grizzly bear somewhere in the diorama...but not too close to the other animals!


Make a scrapbook of pictures (either hand drawn, cut out from magazines, or printed from the internet) of foods typically eaten at Rancho San Andrés Castro Adobe. Write a sentence describing each food.


Try out some of these historical recipes.