Rancho San Andrés Castro Adobe Park Property
This park unit is partially open.
Please take the time to read the information contained on this webpage to find out what is open and closed, and what COVID-19 guidelines are in place. - (November 23, 2021)
This park is currently an active construction site, and is open only during scheduled special events or appointment.
---
COVID-19 Guidelines - (February 16, 2022)
Recreate Responsibly
Protect yourself, family, friends and your community by following these prevention measures:
Know Before You Go – Prior to leaving home, check the status of the park unit you want to visit to find out what restrictions and guidelines are in place. Have a back-up plan in case your destination is crowded. Stay home if you are sick
Plan Ahead – Some restrooms will be temporarily closed to keep up with cleaning schedules. Bring soap/hand sanitizer.
Play It Safe – Find out what precautions you should take when exploring the outdoors, especially if this is your first time visiting the State Park System. Learn more at parks.ca.gov/SafetyTips.
Be COVID-19 Safe – State Parks continues to meet guidance from local and state public officials as COVID-19 is still present and still deadly. Effective March 1, 2022, state guidance recommends that all individuals, regardless of vaccine status, continue masking in indoor settings, such as museums and visitor centers. Universal masking remains required in specified high-risk settings. Please plan ahead as local county guidelines may differ from state guidance and visitors are urged to follow county guidelines when required. Read the latest COVID-19 guidance at COVID19.ca.gov.
Leave No Trace – Leave areas better than how you found them by staying on designated trails and packing out all trash. Do not disturb wildlife or plants.
Phone Number
(831) 226-9669
Park Hours
Closed to the public at this time, except by special event or appointment.
Driving Directions to Rancho San Andrés Castro Adobe
The Castro Adobe is located at 184 Old Adobe Road, Watsonville. Take Highway 1 and exit on Buena Vista Drive (exit #428). Drive east on Buena Vista Drive for a half mile until the Larkin Valley Road intersection stop sign. Turn left, then immediately turn right diagonally, going up the hill to Old Adobe Road, a one lane private road. Travel up Old Adobe Road approximately 1 mile. The Rancho San Andrés Castro Adobe State Historic Park is on the right side of the road.
By Bus: Take
Santa Cruz METRO
route 91X Commuter Express to Watsonville. Exit Main & Green Valley. Walk towards Green Valley & Main bus stop for 74S towards Watsonville Hospital. Stay on the bus for 16 stops, then exit Manfre & #309 (Buena Vista). Walk 1.5 miles north on Manfre Road toward Buena Vista Drive, turn left on Buena Vista Drive, Turn right onto Larkin Valley Road, then take a slight right onto Old Adobe Road. The Castro Adobe will be on the right in 1 mile.
Online reservations are not available for this park.
No online brochures available for this park.
Upcoming Park Events
No events scheduled at this moment.
DAY-USE ACTIVITIES & FACILITIES
Historical/Cultural Site
Exhibits and Programs
Guided Tours

Visiting the Castro Adobe
Located in the Pájaro Valley, the two-story Rancho San Andrés Castro Adobe is a historic rancho hacienda that was built between 1848-49.
Funding for the restoration of the Castro Adobe is provided by Friends of Santa Cruz State Parks. Visit their website to support this project.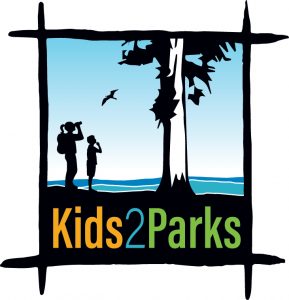 Kids2Parks is an innovative park-equity program to bring students from Title I schools to State Park field trips. The program, a partnership between California State Parks and Friends of Santa Cruz State Parks, increases the number of students who have visited a state park or beach by reducing barriers to access. The program offers transportation funding for field trips to select Title I schools in Santa Cruz, San Mateo, and Santa Clara counties. For more information, and to apply please visit www.thatsmypark.org/visit/k2p/.
Land Acknowledgement
Rancho San Andres Castro Adobe State Historic Property sits on the homelands of the Awaswas speaking Aptos tribe. Their descendants continue their stewardship and presence here, in partnership with State Parks. We would like to recognize the indigenous people past and present, and give our appreciation for the opportunity to teach, work, live, learn, and steward on their traditional homelands.