Rancho San Andrés Castro Adobe Park Property
Update (Dec. 17, 2020)
California has issued a
Regional Stay at Home Order
to stop the surge of COVID-19 cases and prevent a strain on the health care system. This action will help protect critical care for patients. While the order includes the closure of campground sites in impacted regions, the state also recognizes that mental health is physical health. As such, day use outdoor areas of park units currently open to the public will remain open. Members of the same household are encouraged to stay local and recreate responsibly in the outdoors. Please take the time to read the information contained on this webpage to find out what is open and closed, and the COVID-19 guidelines for this park unit.
What is currently closed at this park and throughout the State Park System?

Closed at this park:
Parking
House Museum
Tours
Statewide:
Many campgrounds across the state remain temporarily closed until further notice or will be temporarily closed in accordance with the new Regional Stay at Home Order. More information here.
High public-use indoor facilities, including museums and visitor centers.
Special events and tours continue to be canceled until further notice.
Are there any new visitor guidelines?
Yes, State Parks has implemented the following guidelines to reduce the risk of exposure to COVID-19 in the outdoors:
Stay Local –Stay close to home to slow the spread of COVID-19. Do not travel if you or someone in your household is sick.
Plan Ahead – The COVID-19 pandemic response continues to be dynamic and fluid. As such, information on this webpage may change. Prior to visiting us, please check this webpage again right before you visit the park to find out if new guidelines are in place.
Stay Safer at 6 feet – No matter the recreational activity, maintain a physical distance of 6 feet or more. Your guests should only include those within your immediate household. This means no guests or friends, and no gatherings, picnics or parties. Visitors are being asked to leave if there are too many people to allow for the required physical distance.

Boating: Do not raft up to other boaters or pull up onto a beach next to other recreators.
Off-highway Vehicle Recreation: Do not ride next to others or pull up next to someone else as it could put you in close proximity to others. Stage 10 feet or more from each other during unloading and loading.

Keep Clean – Be prepared. Not all restrooms are open to the public. in some cases, restrooms will be temporarily closed to keep up with cleaning schedules. Bring soap/hand sanitizer. Please pack out all trash. Park units are experiencing heavy use and you can help alleviate the impact on park facilities.
Stay Covered – The state requires you wear a face covering when you cannot maintain physical distancing of six feet or more. Individuals must have a face covering with them at all times.
Statewide, California State Parks continues to work with locals on a phased and regionally driven approach to increase access to state park units where compliance with state and local public health ordinances can be achieved. However, the situation remains fluid and park operations can change at any time. The need for Californians to slow the spread of COVID-19 in the outdoors remains critical.
For information on statewide current closures and available services, please visit
parks.ca.gov/FlattenTheCurve
.
This park is currently an active construction site, and is open only during scheduled special events or appointment. Click the Park Events link above for dates.
Phone Number
(831) 226-9669
Park Hours
Closed to the public at this time, except by special event or appointment.
Driving Directions to Rancho San Andrés Castro Adobe
Directions for this park are currently unavailable. Please call the park.



Online reservations are not available for this park.
No online brochures available for this park.
Upcoming Park Events
No events scheduled at this moment.
DAY-USE ACTIVITIES & FACILITIES
Historical/Cultural Site
Exhibits and Programs
Guided Tours

Visiting the Castro Adobe
Located in the Pájaro Valley, the two-story Rancho San Andrés Castro Adobe is a historic rancho hacienda that was built between 1848-49.
Funding for the restoration of the Castro Adobe is provided by Friends of Santa Cruz State Parks. Visit their website to support this project.
Find us on Social Media!
Teachers
The Castro Adobe will be offering free one hour virtual education programs to supplement teaching of 3rd grade (local history) and 4th grade (California history) content standards.
Review our Teacher's page for more information and education resources connected to the Castro Adobe.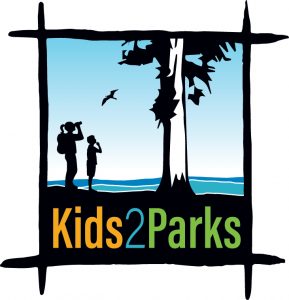 Kids2Parks is an innovative park-equity program to bring students from Title 1 schools to State Park field trips. The program, a partnership between California State Parks and Friends of Santa Cruz State Parks, increases the number of students who have visited a state park or beach by reducing barriers to access. The program offers transportation funding for field trips to select Title 1 schools in Santa Cruz, San Mateo, and Santa Clara counties. For more information, and to apply please visit www.thatsmypark.org/visit/k2p/.