2016 California Trails & Greenways

---
31st ANNUAL CALIFORNIA TRAILS & GREENWAYS CONFERENCE

April 6-8, 2016
Riverside Convention Center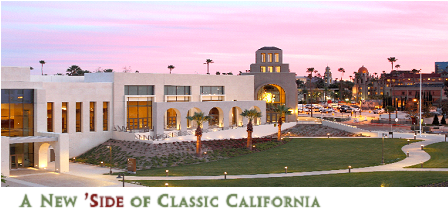 3637 Fifth Street
Riverside, California 92501

Presented by
RAINCROSS HOSPITALITY CORPORATION
a California Corporation as agent for the City of Riverside


---
The California Trails and Greenways Conference Awards acknowledge and show appreciation for worthy individuals, organizations, agencies and businesses that, through their hard work, integrity and social responsibility, have made outstanding contributions to promote, enhance or expand public awareness and use of trails and greenways in California during the year.

2016 Theme:
"Loving Our Trails to Death"

Modern trail managers are facing unprecedented challenges. Public demand, urban encroachment, shrinking budgets, and climate change are all taking their toll on California's trail system. It's time to harness the public's passion to create the trail stewards of tomorrow. Join us and explore the innovative ways trail managers are addressing the challenges of today through education, conservation, and collaboration.





The conference provides opportunities to:
- Network with and talk directly to California's leading trail experts;
- Collaborate with and find new partners to build support for trail endeavors;
- Learn a full range of trail management, design, and construction topics in high-quality, innovative sessions;
- Experience hands-on learning through day-long field workshops;
- Explore exhibits featuring innovative trail-related products and services;
- Strengthen your ability to effectively design, build, manage and promote California's trails;
- Be inspired through keynote and plenary speakers and innovative trail projects throughout the state.
- See the full list of Educational Sessions here.
- See the full list of optional Workshops here.
- For the first time this year, we will be allowing time for conference attendees to enjoy the local museums, parks, open spaces, and gardens . Thursday afternoon the conference will take a break between 3:15 and 5:30 pm to allow attendees to get out and see some of all that Riverside and the surrounding communities have to offer. See a complete list of Optional Activities and Field Trips here.

All activities are designed to increase the knowledge of trail, recreation and wild land management to improve non-motorized, recreational and heritage trail systems and programs throughout California.

This training by California State Parks and the California Trails Conference Foundation helps ensure effective trail stewardship for generations to come.

• Preserving wilderness trails while introducing people to the magic of the outdoors
• Ensuring healthy ecosystems within open space through sustainable trail design
• Creating access and enhancing opportunities for trail use
• Building stronger communities while promoting active and healthy lifestyles by connecting people and places through trails
• Ensuring advocacy and protection of trails among the next generation of stewards
• Reconnecting children to nature through trails
• Improving the environmental and social health of communities through alternative transportation options
• Boosting local economies through local desirability and the promotion of trails as a tourist attraction
• Emphasizing regional thinking through community partnerships

PURPOSE
The California Trails & Greenways Conference provides trail professionals, advocates, volunteers and users with a venue for sharing practical, up-to-date trail management and advocacy skills; as well as a forum for networking and building support for accessible, inter-connected, and sustainable non-motorized trail systems. Since 1985, this investment of knowledge by California State Parks and the California Trails Conference Foundation has helped ensure trail stewardship and leadership for generations to come.
WHY SHOULD YOU ATTEND?
Ninety-five percent of past participants said the conference met or exceeded their expectations. Attendees included representatives from public agencies (51%), trail advocacy organizations (38%), and trails-related businesses (9%). That's proof that even in really tough budget years agencies and not-for-profit organizations find this training invaluable!


---
Conference Award Winners 2008-2015
---

Concurrent sessions offering 28 educational sessions in effective trail program management and funding opportunities.

Networking opportunities linking trail leaders in the community and government so they can partner to solve the most difficult issues. Need a professional trail mentor? Join us!

Workshops provide hands-on learning opportunities with the latest technologies for trail development and maintenance.


---
Pre-Conference Workshops - April 6th:


Tour of the Santa Ana River and Nature Center
The California Riding and Hiking Trail - A Vision for the Future
The Quest for Balance Between Recreation and Habitat Conservation
Universal Trail Assessment Process & High Efficiency Trail Assessment Process Coordination
---
Conference Schedule
---
Thursday, April 7 - Backbone Trail: 65 miles, 65 years, 177 parcels (Joe Edmiston, David Szymanski & Craig Sap)
---

Conference Sessions - April 7th and 8th:

Bay Area Ridge Trail - 25 Years of Lessons Learned

Becoming Compliant with Accessibility Guidelines for Outdoor Areas

Building The Los Angeles River Trail

Don't Let The Sun Go Down On Me: Leading An Interpretive Night Hike

Every Trail Tells A Story: Web Based Mapping

Exploring Innovative Ways to Use Technology to Engage Youth with Nature and Learning

Getting Started: Healthy People Healthy Trails Initiative

Guidelines For a Quality Trail Experience

Interpretive Elements: Adding Interest and Value to Trails

Making Trails Count! Getting The Data You Need

Open Space Trail Planning - A Comprehensive Approach

Owens Lake: Sterile Environment to Sustainable Experience

ParkWatchReport Pilot at Chino Hills State Park (no PowerPoint used)

Performance Benefits and Cost Savings of Tire-Derived Trails

Practical CEQA

Road and Trail Inventory and Assessment Process

Santa Ana River Trail: The Varied Roles of Nonprofits

Sharing Our Trails

Snake Identification Workshop

SoCal League and Sustainability of Trail and Greenway Access

Systematic Trail Planning Using Geographic Information Systems

The Pismo Preserve Project: Safe. Sustainable. Sensational.

Trail Demand On The Rise: Castiaic Area Multi-Use Trail Plan

Trail Technology: What's Hip What's Hot

Urban Trail Crossings: Achieving Continuous Trail Alignments

Using Technology for Inclusive Greenway Planning

¡Vayan Subiendo! Partnering with Volunteer Historians to Engage New Audiences

What Backcountry Horsemen of California Can Do For You
---
Featured Speakers and Entertainers
Wednesday Evening, April 6

Our Keynote Speaker is Rue Mapp, Founder of Outdoor Afro, a non-profit organization reconnecting African Americans with natural spaces through outdoor recreational activities. Trail managers face increased public demand with limited resources. How might community partners be a conduit to harness the public's passion, while cultivating relevant engagement today and stewardship for tomorrow? Rue will share how her organization and community members work with park agencies and trail stewards in innovative ways, while discovering healing and connectedness on our trails that promote community dialog and restoration for both people and places. For more info., click here.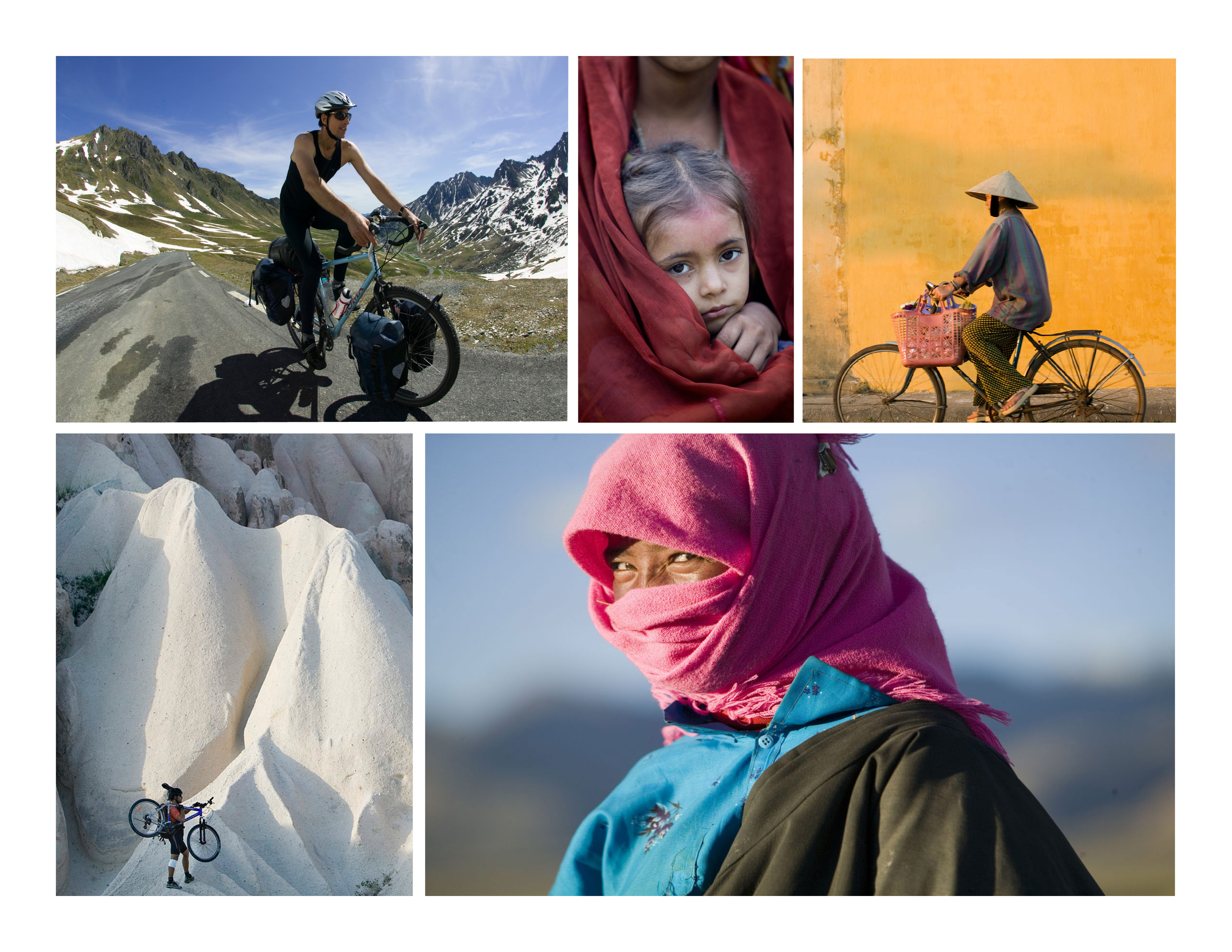 Thursday Evening, April 7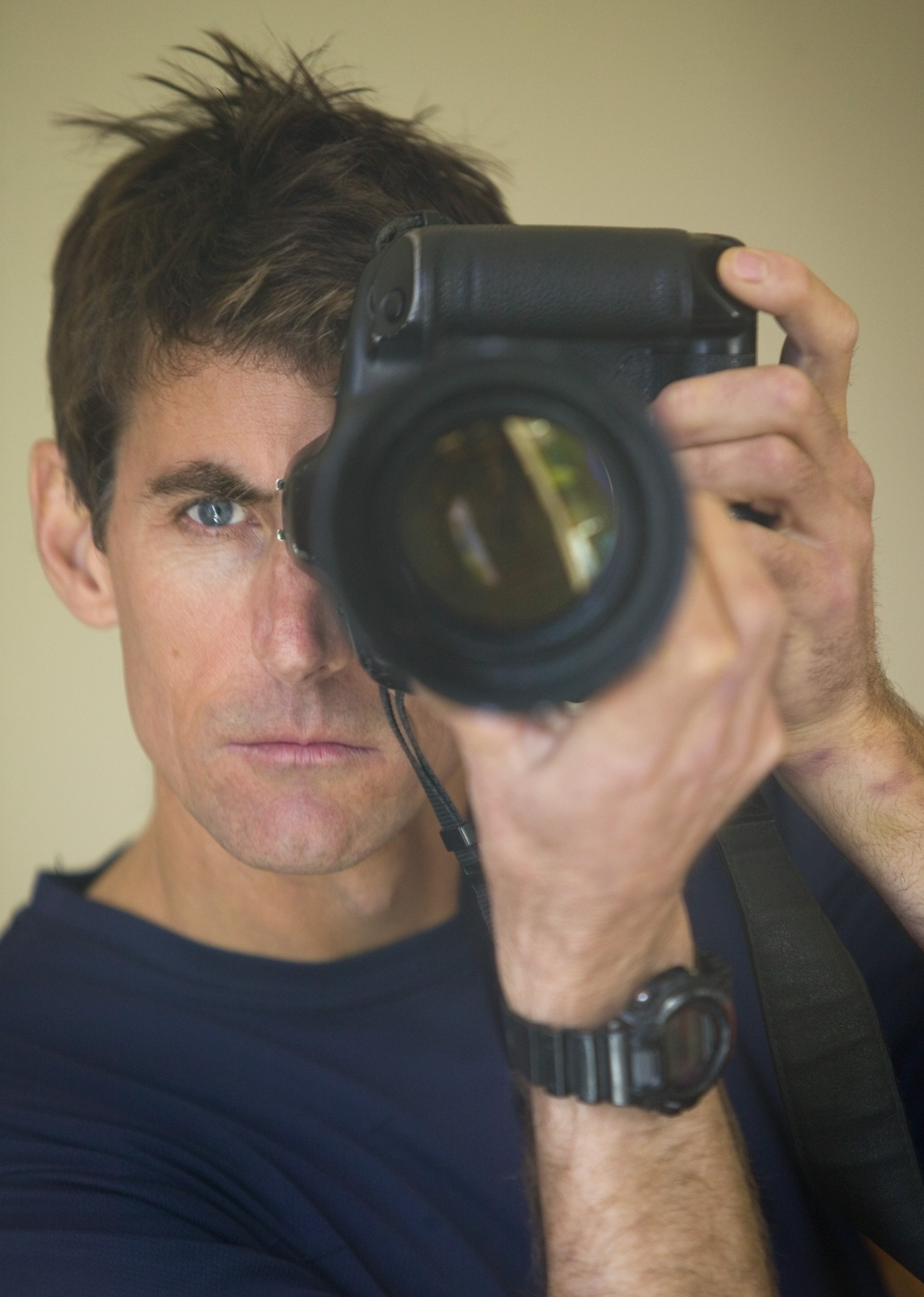 Get ready to join writer-photographer-adventurer Rick Gunn for his presentation "Soulcycler, Words And Images from a 25,811-Mile Bicycle Journey Around-The-World." "Soulcycler" combines 350 breath-taking photos from 33 countries, set to music, accompanied by a selection of uniquely emotional stories from around the globe. Inspired by a series of formative experiences during his childhood, Gunn delivers a front-row seat to the pursuit of his lifelong dream of cycling the planet. For more about Rick Gunn, click here.

Friday, April 8, Closing Plenary
"Walking California's El Camino Real"
In winter 2011, Stephanie Dodaro scouted, mapped, and walked an 800-mile route along the way commonly known as California's Camino Real. The original trails were created by and used for millennia by first peoples, and sections of their paths were later used by colonial Europeans and successive waves of immigrants. As much of the historic way has been paved over or displaced by freeways, this route runs along city and suburban streets, greenways, farmland, highways, and park trails. The walk itself is a meditative exercise as well as a chance to meet people from many communities and experience the area's varied geographies and landscapes, step by step. Attendees will learn about the inspiration behind the walk, route information, obstacles to making the path safe and accessible, as well as an inclusive vision for the path. Stephanie has also earned an M.F.A. in Creative Writing and walked Spain's Camino de Santiago in March 2011.


---
2016 Platinum and Gold Supporters


Alta creates active communities where bicycling and walking are safe, healthy, fun, and normal daily activities. We are committed to transforming communities one trip, one step, one street, park, trail, and intersection at a time.


We are trail and greenway advocates working to create a strong coalition of non-motorized trail users in California. We assist with the annual trails conference, and offer a grants that supports trail projects.


The BLM authorizes renewable energy production, mining, grazing, timber harvesting and other uses while balancing conservation efforts to ensure our natural, recreational, historical and cultural resources are protected and available for future generations.
2016 Silver and Bronze Trail Supporters
2016 Copper and Brass Trail Supporters
San Diego Arabian Horse Association
Delta Protection Commission
San Luis Obispo Parks Open Space & Trails Foundation


Stay in Touch
Help us build California's Trails Community online! Like us on Facebook.

If you would like to receive conference news and updates, consider joining our email list. Please click on the following link to subscribe to our list. https://catrailsconference.org/subscribe/


About the Conference
The 31st annual California Trails & Greenways Conference provides three days of high-quality education and networking opportunities for urban, rural and backcountry trail professionals. Join leading trail experts for training and discussions on the latest advances in trail design, construction, maintenance, interpretation, volunteerism and management. Explore new, collaborative opportunities and engage in productive, meaningful and inspiring dialog.

PURPOSE and HISTORY


Contact Information
Emily Williams, Executive Director & Conference Co-Chair
California Trails Conference Foundation
(530) 562-7224
emily@catrailsconference.org
www.catrailsconference.org



Become a fan on Facebook

California State Parks' Roads and Trails Program: trails@parks.ca.gov