Sumêg Village & Native Plant Garden
Sumêg Village features traditional Yurok family houses, a sweathouse, changing houses, a redwood canoe, and a dance house. The village is used by local Yuroks for education of their youth and sharing their culture with park visitors. Yearly celebrations are held, and many school groups visit the village when studying California history.
In the 1990s, Sumêg Village was planned and built by the Yurok people working with local park staff. Modern amenities include a nearby parking area, a covered cook shelter, and picnic tables. The structures are made from boards split from redwood trees that have fallen in North Coast state parks, as well as stone and other local materials including willow "ties" that hold the buildings together. Although the Yurok people had permanent village sites north and south of Sue-meg, this area was used primarily as a seasonal encampment. "Sumêg" is a place name for the Sue-meg area.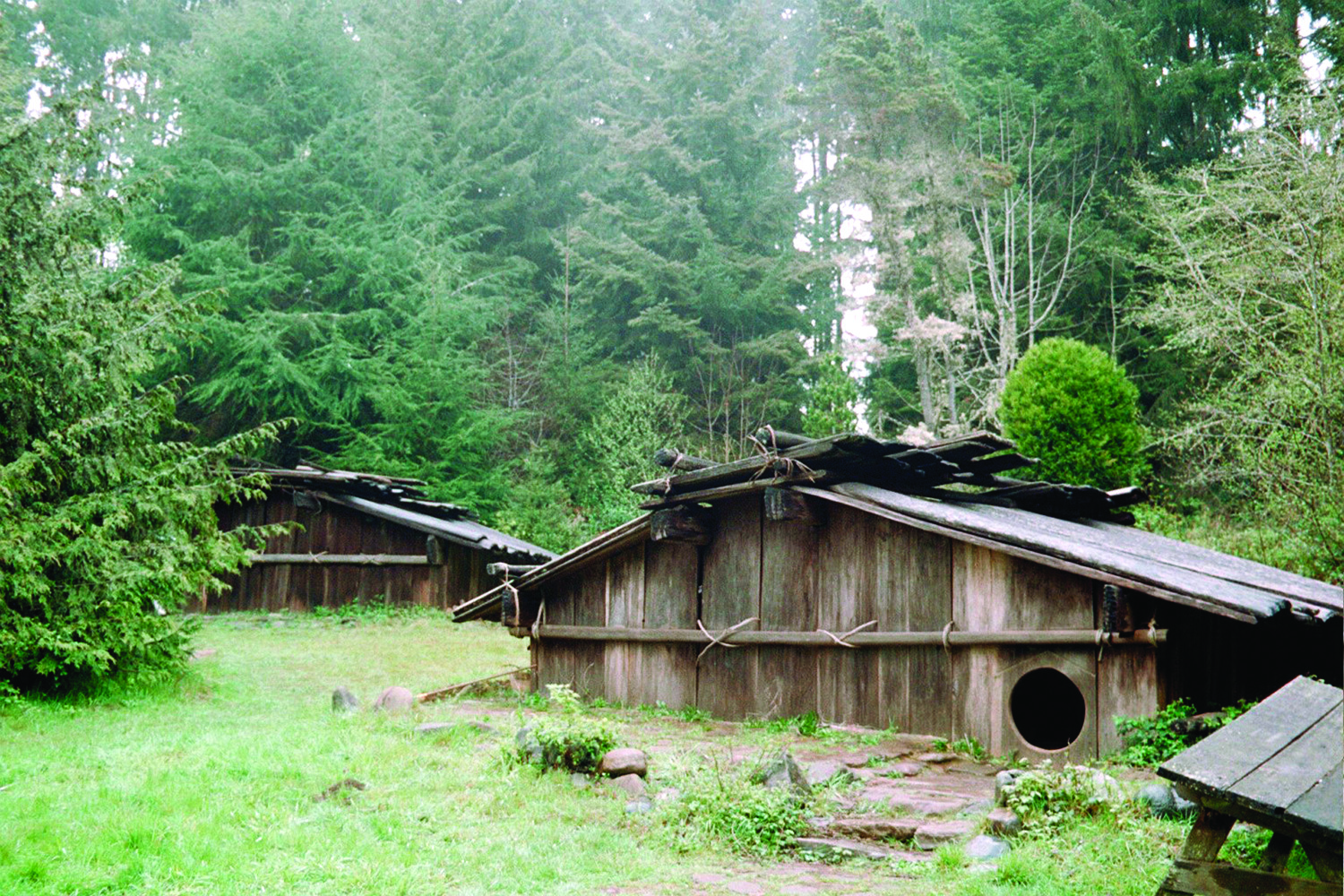 Adjacent to Sumêg is a garden, established by the Sue-meg Garden Club, that showcases the area's native plants.