CHECK OUT OUR FACEBOOK AND INSTAGRAM PAGES FOR MORE INFORMATION!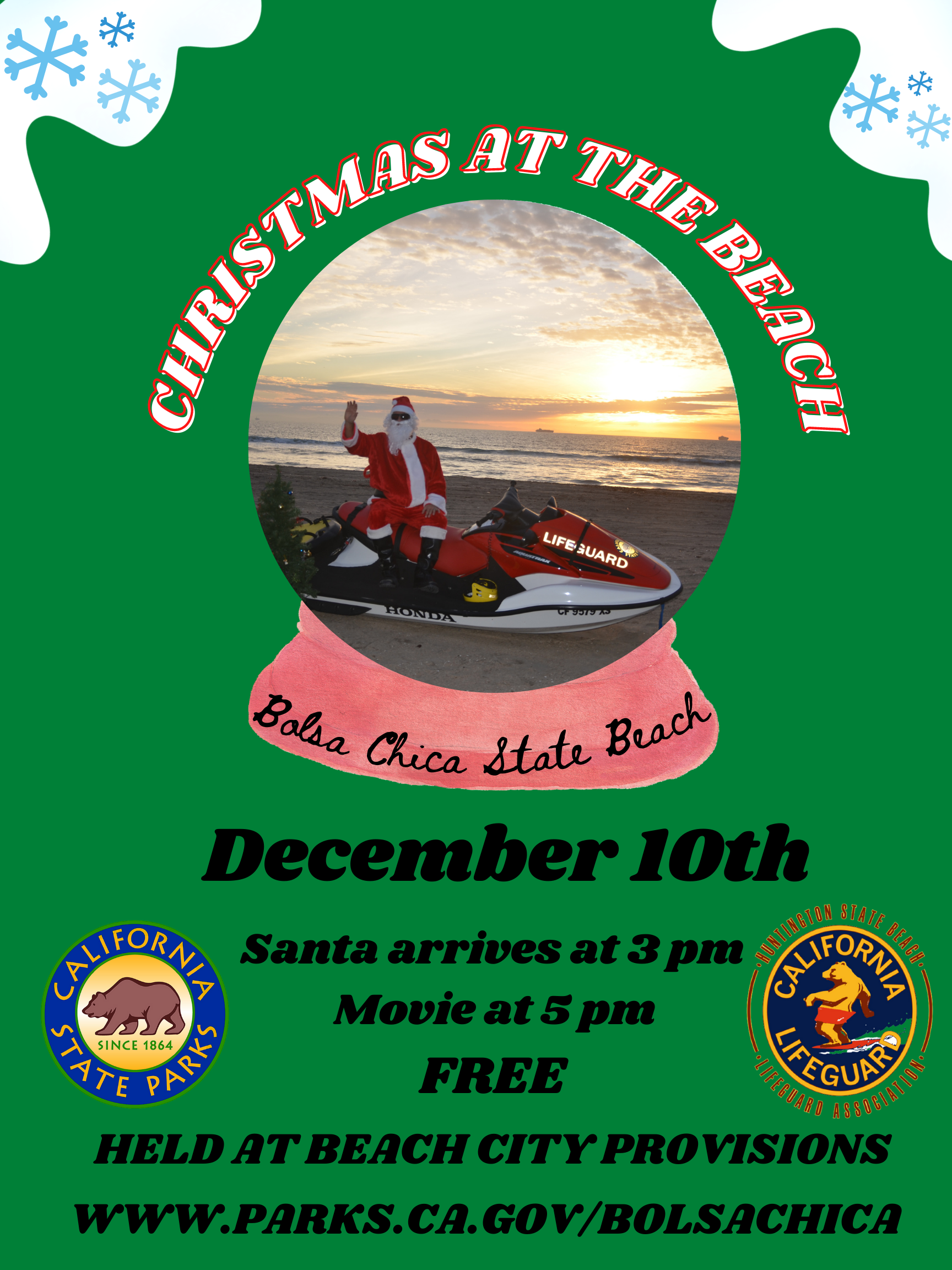 CHRISTMAS AT THE BEACH
Join Bolsa Chica State Beach and the Huntington State Beach Lifeguard Association for the return of Christmas at the Beach!
WHEN: Saturday, December 10th, 2022
WHERE: Beach City Provisions within Bolsa Chica State Beach
TIME: The event starts at 3 pm. Santa will arrive helped by his lifeguard elves to come take pictures on his jet ski sleigh. There will also be holiday karaoke, a free raffle for a Christmas tree, crafts, and games. Buy food and beverages at Beach City Provisions while you watch a winter sunset.
At 5 pm we will show "How the Grinch Stole Christmas". Bring a blanket and dress warm to keep cozy during the outdoor movie.
At the end of the night we will announce the winner of the Christmas tree raffle. Must be present to win.

FREE! Let the entrance attendant know you are there for the event to receive free parking as well.
JUNIOR RANGERS
Junior Rangers will return in Spring 2023 for another season of great programming!


GRUNION RUN
Grunions are a marine fish found only along the southern California coast and northern Baja California, most famous for their unique spawning behavior. During our grunion runs, we try to observe this spawning behavior from shore and even attempt to catch some grunion in the process! Closed season runs from April 1 through June 30 of this year (2022), observe and conserve only during this time.
Grunions will return in March 2023 when the season starts. Check back here for details.