Visit the Spectacular McArthur-Burney Falls Memorial State Park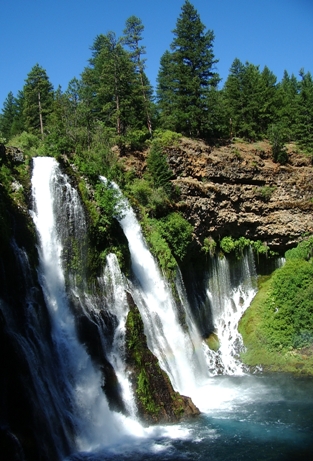 McArthur-Burney Memorial Falls State Park is within the Cascade Range and Modoc Plateau natural region, with a forest and five miles of streamside and lake shoreline, including a portion of Lake Britton.

The park's centerpiece is the 129-foot Burney Falls, which is not the highest or largest waterfall in the state, but possibly the most beautiful. Additional water comes from springs, joining to create a mist-filled basin. Burney Creek originates from the park's underground springs and flows to Lake Britton, getting larger along the way to the majestic falls.

Within the park, the water emerges as springs at and above Burney Falls, where it flows at 100 million gallons every day.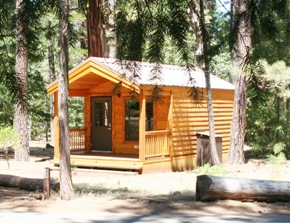 For visitors that are not interested in tent camping, there are 24 one- and two-room cabins available for rent. Each cabin is within walking distance to restrooms, showers and the camp store. Visitors must bring their own bedding and lanterns as the cabins do not have electricity or running water. Visitors can also hike, fish, visit a visitor center, and experience nature trails to name a few of the activities available.

The park is located northeast of Redding, six miles north of Highway 299 on Highway 89 near Burney. Weather can vary so visitors are advised to dress accordingly. Spring and summer weather can be very warm and fall and winter can be cool.

Come and experience the grandeur and beauty of these magnificent falls.