Angel Island: Segway Tours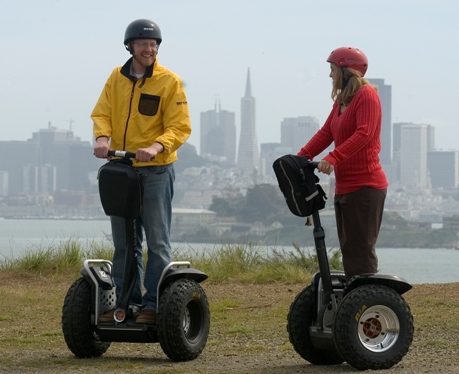 "Ellis Island of the West" Has Best Bay Views, Hikes, Bike Rides and Segways
Spring and summer months are filled with spectacular 360 degree views of the San Francisco Bay area, bar none, from the shoreline of a state park that is steeped in visual beauty, historic treasures and outdoor recreational exercise. The place is Angel Island, in the middle of San Francisco Bay and accessible by ferry from Tiburon. So, bring your walking shoes, or your bike, or rent one on the island.

But can also tour the island with a Segway. The Segway is a self-balancing, electric, personal transportation device with two wheels that travels paths and trails of the island with ease. And do not be intimidated! You can get the hang of it in a few minutes and then you are off for the fun-time of the ride itself, the discovery of the amazing views and the exploration of the historic places around every corner on the island.

What are the places to explore on the island? The Immigration Station that was the "Ellis Island of the West", a U.S. Army base from World War II, an old Nike Missile Site, an Army base from the Civil War, wonderful forests open meadows, and birds of all kinds. It is one of the best day-trips in all of the Bay Area. Visit Angel Island.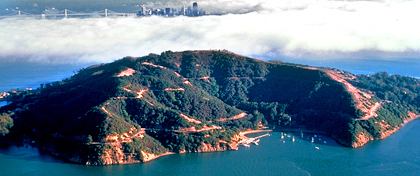 Call Angel Island State Park for more information at (415) 435-1915