Marshall Gold Discovery SHP: Recording Historic Buildings in Coloma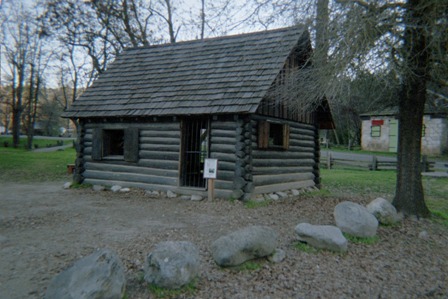 The Marshall Gold Discovery State Historic Park in Coloma is the home of the James Marshall gold discovery site. The park also includes the imposing replica of John Sutter's sawmill, a variety of historic buildings and structures of the gold rush era, and the James Marshall monument. These buildings and structures are currently being recorded to ensure the integrity of the historic park in the event of fire or flood.

Coloma is uniquely situated along the western shore of the American River in the Sierra Nevada foothills some 60 miles northeast of Sacramento. The geography presents a unique risk to the town from natural disasters as flooding or wildfire. The documentation in updated written records and current photographs will ensure that if disaster strikes that the Park will qualify for Federal Emergency Management (FEMA) resources.

The Cultural Stewardship project creates a platform to more adequately describe the current National Register boundaries and evaluate extending those boundaries to include more of the immediate town area.

Associate State Archaeologist Jenifer Padgett heads the project with John Fraser, her assistant in recording. Associate State Archaeologist Kathie Lindahl and retired Park Superintendent Jackie Bell are also contributing time and expertise to the project. View Marshall Gold Discovery SHP Map.
Watch Marshall Gold Discovery SHP Video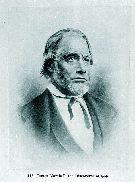 James W. Marshall discovered gold in 1848 on the South Fork of the American River in the valley the Nisenan Indians knew as Culloma.* This event led to the greatest mass movement of people in the Western Hemisphere and was the spark that ignited the spectacular growth of the west during the ensuing decades. The gold discovery site, located in the still visible tailrace of Sutter's sawmill, in present day Coloma California, is one of the most significant historic sites in the nation.
Select Video Resolution: High | Medium | Low

Learn About Marshall Gold Discovery SHP
Restored James Marshall Cabin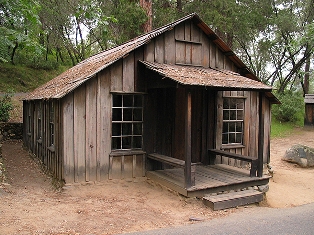 Custodian Cottage at Marshall Gold Discovery SHP, built circa 1930.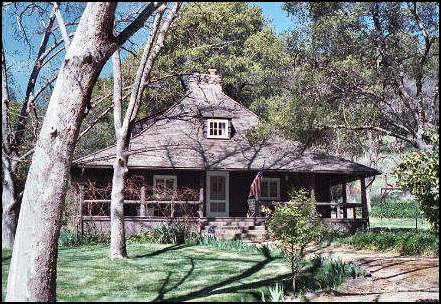 James Marshall Monument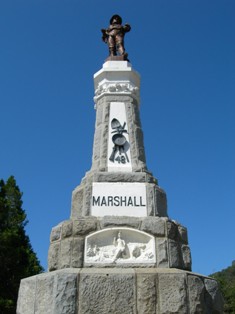 ---
*Coloma (El Dorado County) Developed around Sutter's Mill after the discovery of gold in January, 1848. Name came from a Maidu Indian Village and was recorded as
Culloma
in the
New
Helvetia
Diary
, March 17, 1848. (Gudde, E.,
1000 California Place Names,
University of California Press, 1959.)