For Immediate Release: 11/30/2022
California State Parks Fully Reopens Brannan Island State Recreation Area
Contact:
Newsroom@parks.ca.gov
SACRAMENTO, Calif. – California State Parks today announced the full reopening of Brannan Island State Recreation Area (SRA) after moving to reduced operations earlier this year. All areas of the park will open to the public tomorrow Thursday, December 1.The public can begin booking camping reservations starting Jan. 1, 2023. Park Delta Bay will operate the state recreation area, which includes day-use areas, a boat launch ramp, and campground sites.
Brannan Island is a maze of waterways through the Sacramento-San Joaquin Delta. Located northeast of San Francisco Bay, the park unit has countless islands and marshes with many wildlife habitats and opportunities for recreation, including boating and swimming. The state recreation area will now be open full-time, with hours of operation running from sunrise until one hour after sunset 7 days a week.
"Thank you to the public for their patience as State Parks searched for a new park operator at Brannan Island State Recreation Area," said Clint Elsholz, Diablo Range District Acting Superintendent. "We're excited for the partnership with Park Delta Bay to bring camping and day-use opportunities back to Brannan Island."
Based in Isleton, Park Delta Bay currently operates 120 campsites and 120 slip marinas at Delta Bay. The facility has been around for about 30 years and the current ownership for seven years.
Earlier this year, State Parks announced reduced operations at Brannan Island. American Land & Leisure worked with the department to operate the state recreation area starting in 2013 but ended its operations on April 1, 2022. From June through September, State Parks was operating the boat launch ramp and nearby beach area on Saturdays and Sundays.
Whether an experienced outdoor enthusiast or a new one, the public is advised to recreate responsibly. Below are some important tips:
Know Before You Go – Prior to leaving home, check the status of the park unit you want to visit to find out what restrictions are in place. Have a backup plan in case your destination is crowded. Stay home if you're sick.
Play It Safe – Find out what precautions you should take when exploring the outdoors, especially if this is your first time visiting the State Park System. If recreating in the water, remember to wear a life jacket. Life jackets can be borrowed for free at one of over 100 local life jacket loaner stations throughout the state.
Leave No Trace – Leave areas better than how you found them by staying on designated trails and packing out all trash. Do not disturb wildlife or plants.

Additional safety tips are available online at parks.ca.gov/SafetyTips. For detailed information on Brannan Island State Recreation Area, please visit parks.ca.gov/BrannanIslandSRA.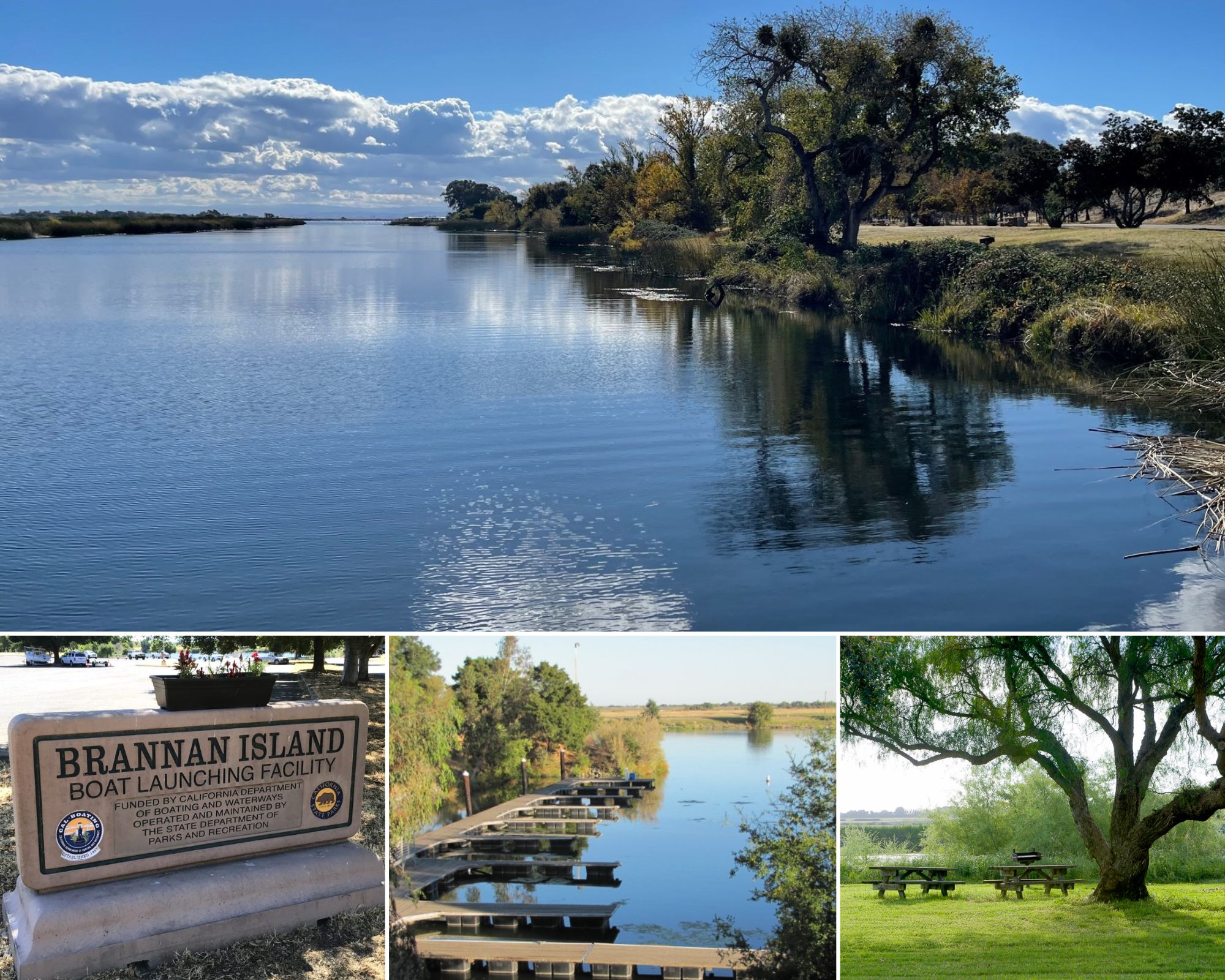 Images of Brannan Island State Recreation Area. Photos from California State Parks and Park Delta Bay.
---
Subscribe to California State Parks News via e-mail at NewsRoom@parks.ca.gov
California State Parks provides for the health, inspiration and education of the people of California by helping to preserve the state's extraordinary biological diversity, protecting its most valued natural and cultural resources, and creating opportunities for high quality outdoor recreation.