San Juan Bautista State Historic Park
This park unit is open at limited capacity.
Please take the time to read the information contained on this webpage to find out what is open and closed, and what COVID-19 guidelines are in place. - (May 27, 2021)
What is open now?
All park facilities are open with limited capacity.
---
COVID-19 Guidelines - (June 21, 2021)
Recreate Responsibly
Protect yourself, family, friends and your community by following these prevention measures:
Know Before You Go – Prior to leaving home, check the status of the park unit you want to visit to find out what restrictions and guidelines are in place. Have a back-up plan in case your destination is crowded. Stay home if you are sick
Plan Ahead – Some restrooms will be temporarily closed to keep up with cleaning schedules. Bring soap/hand sanitizer.
Play It Safe – Find out what precautions you should take when exploring the outdoors, especially if this is your first time visiting the State Park System. Learn more at parks.ca.gov/SafetyTips.
Be COVID-19 Safe– State Parks continues to follow guidance provided by the California Department of Public Health:

Fully Vaccinated Persons

: Face coverings are not required in public outdoor settings.For indoor public settings, such as museums and visitor centers, all vaccinated individuals are to self-attest that they are in compliance prior to entry.

Unvaccinated Persons

: Face coverings are required in indoor public settings such as museums and visitor centers.

Leave No Trace – Leave areas better than how you found them by staying on designated trails and packing out all trash. Do not disturb wildlife or plants.
Phone Number
(831) 623-4881
Park Hours
Day Use Area 10:00am to 4:30pm
Driving Directions to San Juan Bautista SHP
The park is located in the city of San Juan Bautista, on Highway 156, 3 miles east of Highway 101, 7 miles west of Hollister.


Online reservations are not available for this park.
Upcoming Park Events
No events scheduled at this moment.
DAY-USE ACTIVITIES & FACILITIES
Historical/Cultural Site
Picnic Areas
Exhibits and Programs
Guided Tours
Interpretive Exhibits
Museums
Family Programs

OTHER FACILITIES & VISITOR INFORMATION
Parking
Drinking Water Available

San Juan Bautista State Historic Park
The park is part of a nationally recognized historic landmark adjacent to California's 15th Spanish era mission. The park and its Plaza represent what was once the "town square" of the largest town in central California and a vital crossroad for travel between northern and southern California. Visitors can gain an appreciation of California's people, from Native Americans through the Spanish and Mexican cultural influences, right up to the American period in the late 19th century.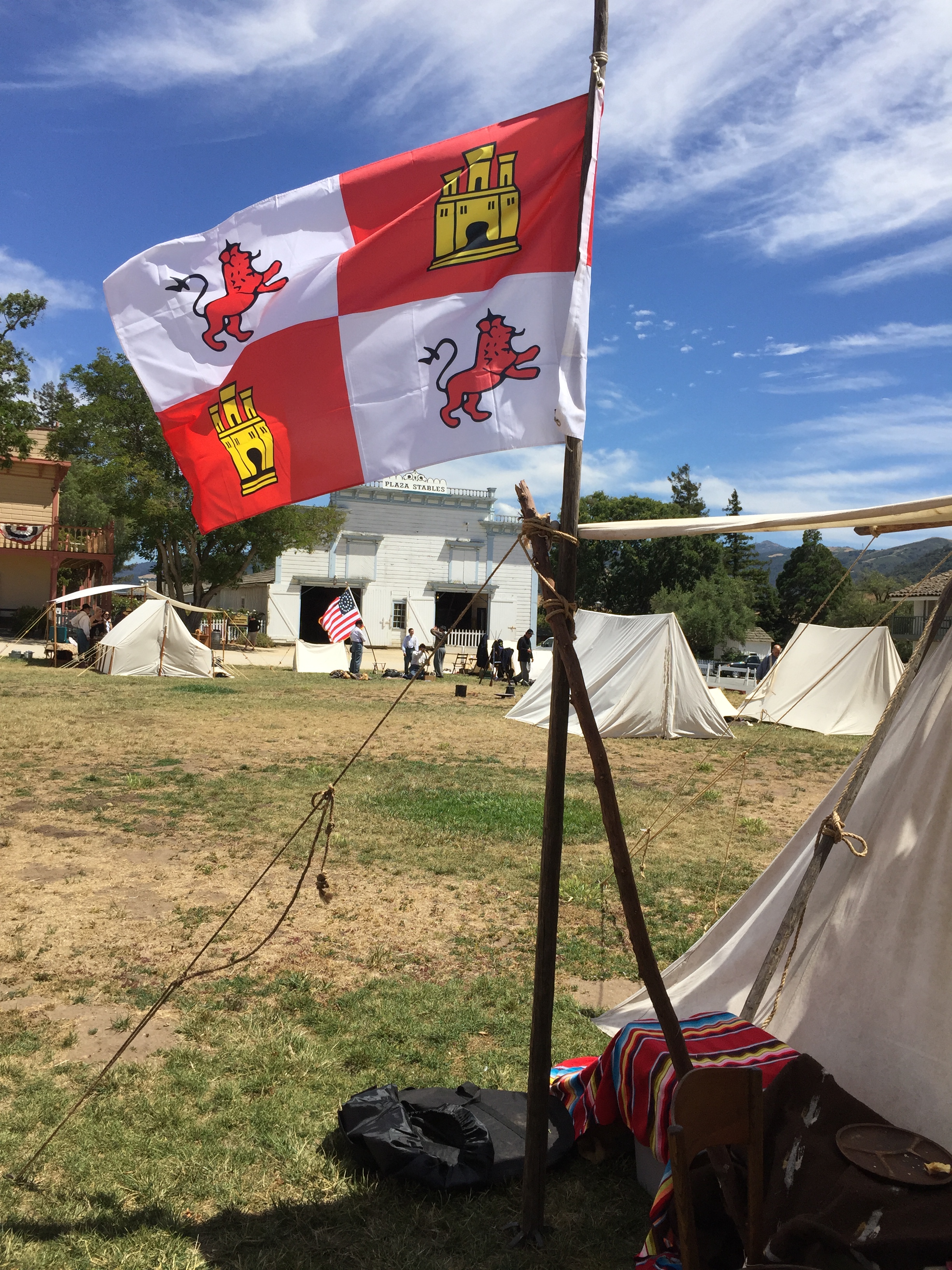 The park includes several structures built in the 1800s. The four main historic museums are the Plaza Hotel, the Zanetta House/Plaza Hall, the Plaza Stables, and the Castro-Breen Adobe. Many of the interiors are furnished vignettes or colorful and informative exhibits that help create a unique learning environment for people of all ages. The park also features a blacksmith shop, the historic jail, and an early American settler's cabin.
Tours
The park is open daily for self guided visits and also offers guided walking tours by advanced reservation. Call 831-623-4881 for information.

Location-Directions
The park is located on Second Street, between Washington and Mariposa Streets in the city of San Juan Bautista, 3 miles east of Highway 101, 7 miles west of Hollister, 15 minutes south of Gilroy. From Hwy 101, go east on Highway 156, take a left at the light onto The Alameda; from Hollister or Pacheco Pass on 156 westbound, take a right at the same intersection. Landmarks: the Windmill Shopping Center.

Seasons/Climate/Recommended Clothing
The weather can be changeable. Layered clothing is advised.
Program Descriptions
Introducing
Park Online Resources for Teachers and Students!
San Juan Bautista State Historic Park On-Demand PORTS Programs.
Explore - San Juan Bautista State Historic Park online with Zoom.
Imagine a place where you can step back into history and walk the paths of the Spanish padres, Mexican government officials, European emigrants, Gold Rush Miners, and Victorian ladies. All in one place.
San Juan Bautista, the crossroads of California
.
The Amah-Mutsun village of Popelouchum once overlooked the rich marshlands of what is now San Juan Bautista. Called Ohlone, the Amah-Mutsun people arose to form an advanced culture and civilization.
In 1797 the Spanish created the mission using Native labor. The colony drained the marshes and grew wheat, corn, grapes, olives, and vegetables. Thousands of cattle, sheep, horses, pigs, and goats roamed the hillsides, destroying the natural habitats.
Later, Jose Castro and others moved from Mexico seeking independence from country and church. These Californios acquired huge cattle ranches in the 1830s when the missions broke up. The Amah-Mutsun lost their second home and livelihood.
The Californio dream did not last long. Immigrants from the United States, Europe, and Asia swarmed into California. Gold, land, and freedom brought thousands of settlers. The Breen family, John Comfort, Angelo Zanetta, and other immigrants built a new life in this rich valley.
Take a journey and discover how San Juan Bautista State Historic Park preserves the heritage of the many diverse peoples that crossed into California.
Our On-Demand PORTS Programs are designed for teachers and students in their digital and in-person classrooms. If you are a parent or student learning at home, please visit our website at
Please remember:
Reservations to the Park DO NOT include the Mission, reservation at the Mission are made separately.
Paid programs also include all day admission to the state park with no additional reservation required.
Paid Interpreter-Led programs require extra staff, failure to submit payment or last minute cancellations will result in an invoice to the school's district.

Programs and activities may be limited or changed by weather.
A teacher must be present during all Interpreter-Led programs.
Can't come to us? Call the state park and ask about Outreach Programs, (831) 623-2753.