Trione-Annadel State Park
Update (Jan. 15, 2021)
: California has issued a
Regional Stay at Home Order
to stop the surge of COVID-19 cases and prevent a strain on the health care system. This action will help protect critical care for patients. While the order includes the closure of campground sites in impacted regions, the state also recognizes that mental health is physical health. As such, day use outdoor areas of park units currently open to the public will remain open. Members of the same household are encouraged to stay local and recreate responsibly in the outdoors. Please take the time to read the information contained on this webpage to find out what is open and closed, and the COVID-19 guidelines for this park unit.
What is open now?
All areas burned in the Glass Fire in September 2020 are now open.
What is currently closed at this park and throughout the State Park System?
Closed at this park:
No closures currently. There are no campgrounds at Trione-Annadel State Park.
Statewide:
Many campgrounds across the state remain temporarily closed until further notice or will be temporarily closed in accordance with the new Regional Stay at Home Order. More information here.
High public-use indoor facilities, including museums and visitor centers.
Special events and tours continue to be canceled until further notice.
Are there any new visitor guidelines?
Yes, State Parks has implemented the following guidelines to reduce the risk of exposure to COVID-19 in the outdoors:
Stay Local –Stay close to home to slow the spread of COVID-19. Do not travel if you or someone in your household is sick.
Plan Ahead – The COVID-19 pandemic response continues to be dynamic and fluid. As such, information on this webpage may change. Prior to visiting us, please check this webpage again right before you visit the park to find out if new guidelines are in place.
Stay Safer at 6 feet – No matter the recreational activity, maintain a physical distance of 6 feet or more. Your guests should only include those within your immediate household. This means no guests or friends, and no gatherings, picnics or parties. Visitors are being asked to leave if there are too many people to allow for the required physical distance.

Boating: Do not raft up to other boaters or pull up onto a beach next to other recreators.
Off-highway Vehicle Recreation: Do not ride next to others or pull up next to someone else as it could put you in close proximity to others. Stage 10 feet or more from each other during unloading and loading.

Keep Clean – Be prepared. Not all restrooms are open to the public. in some cases, restrooms will be temporarily closed to keep up with cleaning schedules. Bring soap/hand sanitizer. Please pack out all trash. Park units are experiencing heavy use and you can help alleviate the impact on park facilities.
Stay Covered – The state requires you wear a face covering when you cannot maintain physical distancing of six feet or more. Individuals must have a face covering with them at all times.
Statewide, California State Parks continues to work with locals on a phased and regionally driven approach to increase access to state park units where compliance with state and local public health ordinances can be achieved. However, the situation remains fluid and park operations can change at any time. The need for Californians to slow the spread of COVID-19 in the outdoors remains critical.
For information on statewide current closures and available services, please visit
parks.ca.gov/FlattenTheCurve
.
Phone Number
(707) 539-3911
Park Hours
8AM to Sunset.



Dogs Allowed?
Yes
Dogs allowed only in developed areas like Channel Drive. Dogs not allowed on trails, dirt roads, or in backcountry.
Driving Directions to Trione-Annadel SP
The park is east of Santa Rosa and south of Highway 12 on Channel Drive via Montgomery Drive. 6201 Channel Drive Santa Rosa, California, 95409


Online reservations are not available for this park.
Upcoming Park Events
No events scheduled at this moment.
TRAIL USE
Bike Trails
Hiking Trails
Horseback Riding

DAY-USE ACTIVITIES & FACILITIES
Picnic Areas
Env. Learning/Visitor Center
Exhibits and Programs
Fishing
Guided Tours
Interpretive Exhibits
Vista Point
Nature & Wildlife Viewing

OTHER FACILITIES & VISITOR INFORMATION
Parking
Restrooms
Drinking Water Available

Park Information: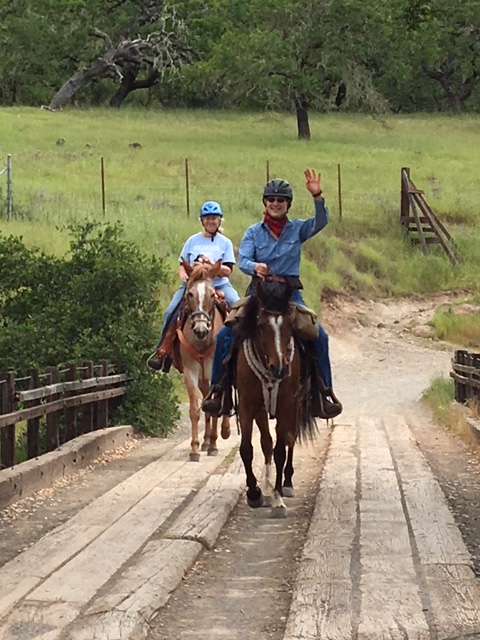 The park, 60 miles north of San Francisco on the eastern edge of Santa Rosa offers miles of trails for hiking, mountain biking, and trail riding.
For wildflower lovers, Trione-Annadel State Park offers a great variety of flowers from early Spring until early Summer, especially on a hike around Lake Ilsanjo. The best months to see the park's wildflowers are April and May, but there are some plants in bloom as early as January and as late as September.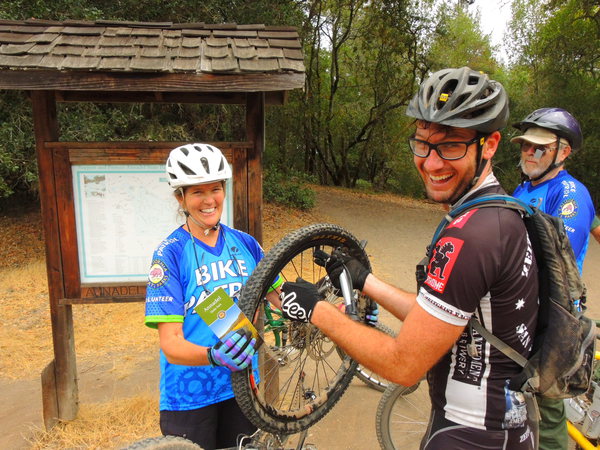 Dogs are not allowed on trails. Dogs are allowed on a leash under your control only on Channel Drive (a paved road) within the park.
Model Aircraft ("drones")/Unmanned Aircraft Systems (UAS)/Glider Use is not allowed in the park per Bay Area District Order No. 660-16-036.
Electric-Assist or "E-bikes" are considered motorized vehicles and are not allowed in the park.
Fishing Lake Ilsanjo offers excellent fishing for black bass and bluegill. Black bass weighing nine pounds and more have been caught here. A purple plastic worm is a favored bait for the bass, while the bluegill favor garden worms, small crayfish, and grubs. If you are 16 years of age or older, you must have a California fishing license. Ledson Marsh dries up by late August or early September and so no fish are found there.
Location - Directions
The park is east of Santa Rosa and south of Highway 12 on Channel Drive via Montgomery Drive. 6201 Channel Drive Santa Rosa, California, 95409
Latitude/Longitude: 38.4292 / -122.6236
Seasons/Climate/Recommended Clothing
Temperatures during the Summer are in the 80s and 90s. Wintertime highs are in the 50s.
Rainfall averages about 30 inches a year, most of it during the winter and early spring.
Snow is quite rare, and there is little fog.

Facilities and Activities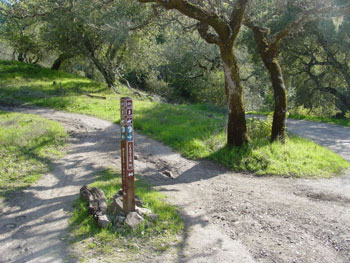 There is no camping in the park. Fires, campstoves, and barbecues are not allowed.
Note that all plants and wildlife within the park are protected. Collecting or destroying anything in the park, including mushrooms, is prohibited.
Campsites are available at the county campground at Spring Lake and at Sugarloaf Ridge State Park, about ten miles east of Annadel via Highway 12 and Adobe Canyon Road.
Horses and bicycles are allowed only on designated trails. Off-trail riding is not permitted.
Drinking water should be carried on the trails. The water in Hunter Springs is suitable for horses only.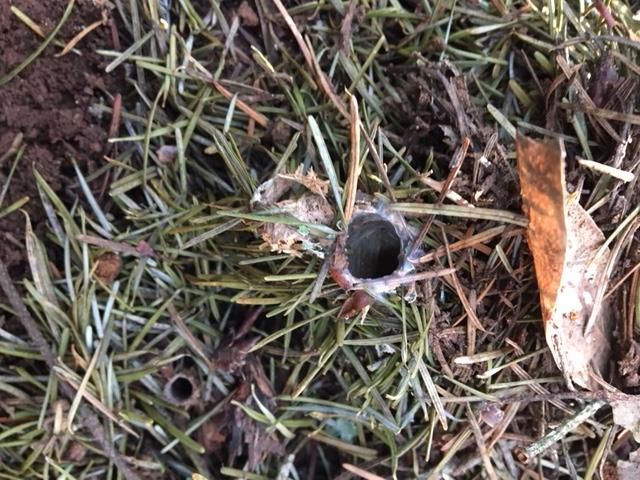 Motor vehicles are allowed only on the entrance road and in the parking lot within the park.
Dogs are allowed only on Channel Drive and in the parking lot. They must be kept on leash at all times and are not allowed on the trails.
Lock your car and take your valuables with you. Don't Litter! If you bring it in, take it back out.
Social Feed