This park unit is fully open.
State Parks will continue to use a monitor and adapt strategy to meet any new guidance it may receive from local and state public health officials as COVID-19 is still present and still deadly, especially for the elderly, immune-compromised and the unvaccinated.
COVID-19 Guidelines (February 16, 2022)
Recreate Responsibly
Protect yourself, family, friends and your community by following these prevention measures:
Know Before You Go – Prior to leaving home, check the status of the park unit you want to visit to find out what restrictions and guidelines are in place. Have a back-up plan in case your destination is crowded. Stay home if you are sick
Plan Ahead – Some restrooms will be temporarily closed to keep up with cleaning schedules. Bring soap/hand sanitizer.
Play It Safe – Find out what precautions you should take when exploring the outdoors, especially if this is your first time visiting the State Park System. Learn more at parks.ca.gov/SafetyTips.
Be COVID-19 Safe – State Parks continues to meet guidance from local and state public officials as COVID-19 is still present and still deadly. Effective March 1, 2022, state guidance recommends that all individuals, regardless of vaccine status, continue masking in indoor settings, such as museums and visitor centers. Universal masking remains required in specified high-risk settings. Please plan ahead as local county guidelines may differ from state guidance and visitors are urged to follow county guidelines when required. Read the latest COVID-19 guidance at COVID19.ca.gov.
Leave No Trace – Leave areas better than how you found them by staying on designated trails and packing out all trash. Do not disturb wildlife or plants.
Phone Number
(707) 464-6101
Park Hours
Call the park.
Dogs Allowed?
Yes
Except for service animals, dogs not allowed on the beach.
Driving Directions to Pelican SB
The beach is 21 miles north of Crescent City on Highway 101.


Online reservations are not available for this park.
No online brochures available for this park.
Upcoming Park Events
No events scheduled at this moment.
DAY-USE ACTIVITIES & FACILITIES
Fishing
Beach Area
Windsurfing/Surfing

OTHER FACILITIES & VISITOR INFORMATION
Parking

Pelican State Beach offers beautiful ocean views. This undeveloped site is on the Oregon border. The small, secluded beach is perfect for walking and beachcombing. The beach has the distinction of being the northern-most state beach.

Location/ Directions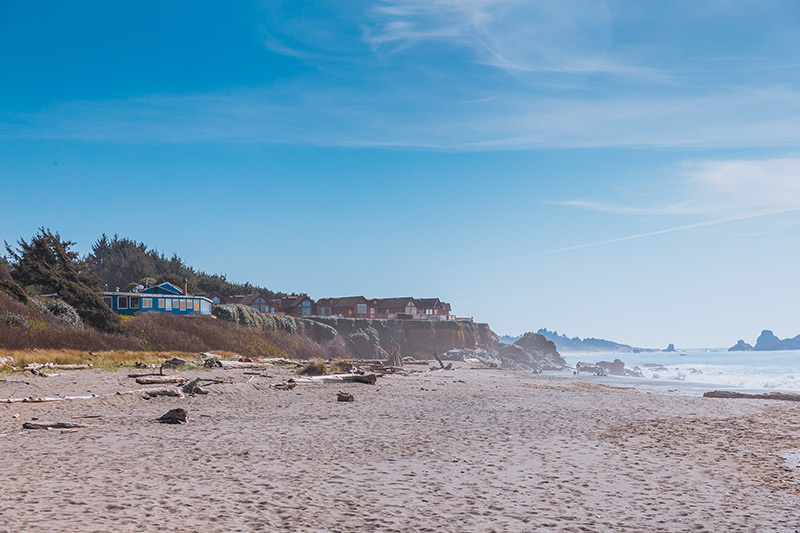 The beach is 21 miles north of Crescent City on Highway 101.
Smith River, CA
Seasons/Climate/Recommended clothing
The weather can be changeable; layered clothing is recommended.