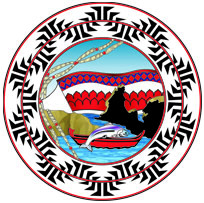 The Yurok Tribe
The Yurok Tribe is the most populous tribe in California and prioritizes tribal sovereignty, reclamation of tribal land, stewardship, and protection of natural and cultural resources. The Tribe promotes Yurok culture, language, and religious beliefs for current and future generations.
The Yurok Tribe and California State Parks have collaborated and continue to work together to bring positive change within the state parks located within Yurok ancestral territory, including: the renaming of Sue-Meg State Park, entering into a Joint Powers Authority for the operation and management of the Stone Lagoon Visitor Center, the removal of the Madison Grant Monument within Prairie Creek Redwoods State Park, and entering into a Memorandum of Understanding (MOU) to establish a collaborative approach to the management, preservation, and interpretation of cultural and natural resources within the Yurok Tribe's ancestral lands. It is the goal of both California State Parks and the Yurok Tribe to continue to work together to enhance experiences for tribal members, as well as the wider public, within Yurok Territory.
---
The National Parks Service
Congress protected lands adjacent to the three California state parks in 1968 with the creation of Redwood National Park. In 1994, the California Department of Parks and Recreation and the National Park Service agreed to jointly manage the four-park area for maximum resource protection.
Today, visitors to RNSP will find not only old-growth redwood groves but open prairie lands, two major rivers, and 37 miles (60 km) of pristine California coastline. RNSP is also a testing ground for large scale forest and stream restoration of severely impacted lands.
---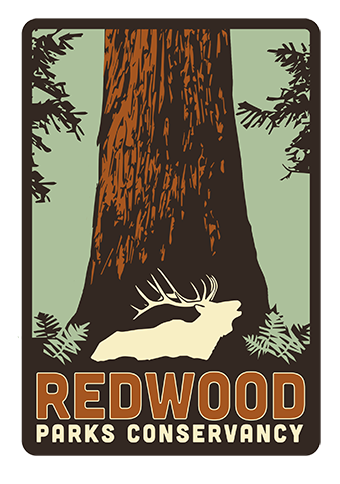 Redwood Parks Conservancy
Since 1977 Redwood Parks Conservancy (RPC) has upheld its mission as the official non-profit partner to our parks by working to foster understanding, enjoyment, and stewardship through education, restoration, science, research, visitor services, protection and preservation of the world's tallest trees, and support of our partners who manage your public lands.
---
Save the Redwoods League
Since 1918, Save the Redwoods League (STRL) has worked to protect and restore redwood forests and connect people to their peace and beauty.

STRL has pioneered innovative, science-based forest-restoration work, educated thousands of schoolchildren about the uniqueness and resilience of these wild marvels of nature, improved access to parkland, and helped create parks and reserves that have touched the lives of millions of people. Their century of puchasing and donating of old-growth forests to the state and national parks is truely a gift to the world.
---
Parks California
Parks California is a nonprofit organization and California State Parks' official statutory partner that is dedicated to expanding programs, amenities, and resources so that all people have the opportunity to build lifelong, meaningful connections with nature.