Malibu Creek SP, Woolsey Fire - © California State Parks
Whether you are an experienced outdoor enthusiast or a new one, California State Parks looks forward to seeing you at California's park trails, beaches, mountains, and deserts but ask that you recreate responsibly.
Know Before You Go – Prior to leaving home, check the status of the park unit you want to visit to find out what restrictions and guidelines are in place. Knowledge of the area, weather, terrain, physical limitation and a sense of general safety can help ensure a safe and enjoyable trip. If wildfires are burning nearby, visit us another day. In addition, please visit our incidents webpage to find out which parks are impacted: www.parks.ca.gov/incidents.
Do Not Enter Closed Areas: For your safety and the safety of our employees, please do not enter closed areas. This is especially true for park units that have been impacted by wildfires.
Air Quality – In addition to safety concerns, be aware of poor air quality when spending time outdoors in the vicinity of wildfires. To find more information, visit airnow.gov.
---
If Trapped in a Wildfire While on Foot:
Stay calm.
Go to an area clear of vegetation, a ditch or depression on level ground if possible. Consider moving to a large water body, if nearby.
Lie face down, cover up your body.
Use your cell phone to advise officials—call 911.
More safety tips on CAL FIRE's webpage.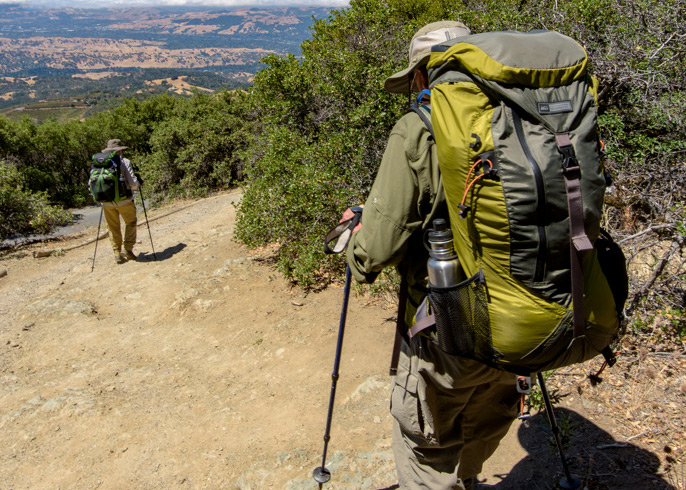 Backpackers in Mt Diablo SP, © California State Parks
---
Hiking Safety:
Outdoor Plan: Cell connectivity in many state park units is limited or non-existent. Tell a responsible person back at camp or at home where you are going and when you plan on returning. Ask that person to notify local law enforcement if you do not return on time.
Be a weather watcher. Study weather patterns for the area and review the latest forecast before departure. Prepare for sudden changes, particularly in mountainous areas or areas that have potentially dramatic shifts in local weather conditions. Be extra mindful of red flag conditions, campfire and stove restrictions, and consider alternate plans when expected weather conditions begin to cause safety concerns.
Speak to a ranger or park staff at the visitor center for current trail conditions, weather forecast and reliability of water sources.
Check the status of a forest. Many backcountry hiking trips are not within state parks or on marked trails, so be sure to check the status of the forest ahead of time. More info on USDA Forest Service's webpage.
Hike with a friend or family member. The companionship in the great outdoors is fun and you can encourage one another to meet your fitness goals. Always leave an itinerary with family or friends.
Be prepared––backpacking requires careful planning and gear before heading into the wilderness.
Shoes: Wear sturdy, comfortable shoes to help prevent injury.
Take plenty of drinking water. Leave stream, river and lake water for the park wildlife. Although it looks clean and refreshing, mountain stream water can make you ill. Drink and carry plenty of water (a minimum of 1 quart every two hours).
Don't walk off-trail. Do not walk off-trail or enter closed areas. Cutting across switchbacks erodes the hillside and eventually destroys the trail. Plus, walking off-trail increases your chance of suffering an injury or getting lost.
Be courteous and observe trail etiquette. Communicate with others and step aside to yield, if possible, when others approach you on a trail. Alert those in front if you wish to pass.
Never feed or touch wildlife. Do not approach or attempt to move sick or injured wildlife. Please report any encounters with aggressive, sick or injured animals to a park ranger.
Leave No Trace – Leave areas better than how you found them by staying on designated trails and packing out all trash. Do not disturb wildlife or plants.
---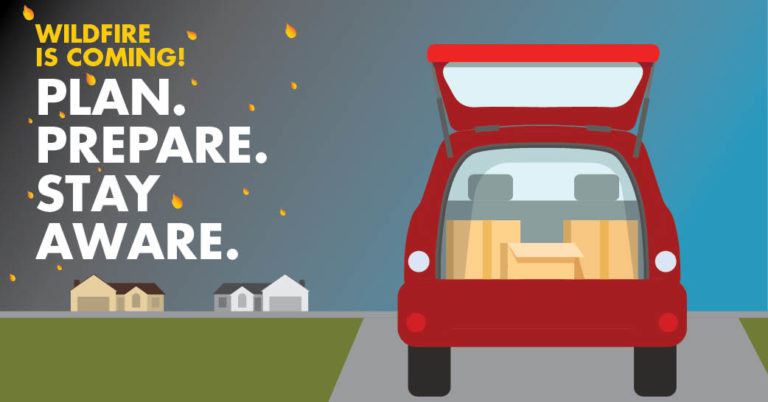 For more wildfire safety tips, please visit CAL FIRE's webpage: ReadyForFire.org.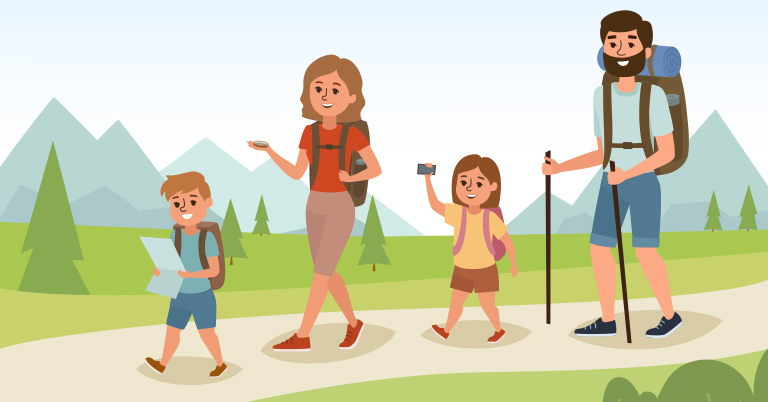 For more safety tips on a variety of activities, please visit www.parks.ca.gov/SafetyTips.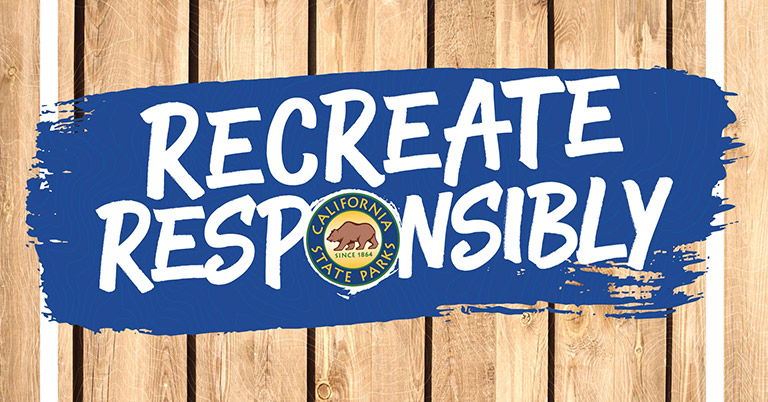 State Parks is reminding visitors to continue taking precautions during the pandemic. Please visit www.parks.ca.gov/COVID19 for the latest guidelines.