Old Town San Diego SHP Relevancy & History Project
The Relevancy & History Project is an innovative public humanities initiative that seeks to highlight the underrepresented histories and voices of California's diverse communities in order to advance and integrate equity, inclusion, and social justice practices within the interpretive landscape of California State Parks.
This is done by developing and implementing:
• critical historical and interdisciplinary research;
• culturally relevant and responsive heritage interpretation and preservation;
• equity-minded, antiracist, and evidence-based outreach and engagement;
• the diversification of personnel, employment pathways, and areas of expertise; and
• the cultivation of sustainable partnerships with academic/scholarly institutions and cultural organizations.
As indicated by research from the National Park Service (based on the 2011 report Imperiled Promise) and Parks Forward/Transformation Team findings, there is a need for historians and new historical/interdisciplinary research in parks as a way to equitably engage and include the diverse publics that make up California.
The desired outcomes for underrepresented/underserved populations include:
• increased sense of place and belonging;
• educational and recreational enrichment opportunities;
• volunteer and employment pathways;
• preservation of community histories and cultural resources; and
• connecting park resources to community needs.
The integration of the Relevancy & History Project led by the Center for Public and Oral History and the History Department of San Diego State University at Old Town San Diego State Historic Park started in Spring of 2021, and involves much of the same methodologies and frameworks. Currently, the focus of the project is on documenting the history of the park and its interpretation, suggesting new avenues for interpretation and visitor experiences, enhancing onsite educational offerings, and creating hands-on training and career pipelines for students. To date, close to 50 San Diego State students have participated in some aspect of the project, with several going on to work as summer staff in the park.
With a commitment to equity-oriented practices, bilingual programming, decolonizing frameworks, and anti-racist engagement, the broader impact for all Californians through the Relevancy & History Project is the creation of opportunities that enable fuller, more complex understandings of California's history and cultural resources as well as opportunities for civic engagement and dialogue.
To learn more about the Relevancy & History Project in Old Town San Diego State Historic Park, please contact Dr. David Cline, Professor of History and the Director of the Center for Public and Oral History at San Diego State University, at dpcline@sdsu.edu or 619-594-0476. To learn more about the Relevancy & History Project at California Citrus State Historic Park, please contact Dr. Cathy Gudis, Associate Professor of History, Director of the Public History Program, and Teresa and Byron Pollitt Endowed Term Chair of Interdisciplinary Research and Learning in the Humanities and Social Sciences for the University of California, Riverside at cagudis@ucr.edu or 323-445-9557.
Relevancy & History Project Team
Dr. David Cline
Professor of History and the Director of the Center for Public and Oral History, San Diego State University

dpcline@sdsu.edu | 619-594-0476

Dr. David Cline is Professor of History and the Director of the Center for Public and Oral History at San Diego State University. David is an historian specializing in 20th and 21st century U.S. social movements, oral history, the digital humanities, public history, and sports history. He is the author of three historical monographs: Twice Forgotten: African Americans and the Korean War (UNC Press, 2021), From Reconciliation to Revolution: The Student Interracial Ministry, Liberal Christianity, and the Civil Rights Movement (UNC Press, 2016), and Creating Choice: A Community Responds to the Need for Abortion and Birth Control (Palgrave Macmillan, 2006). His next book, Race, Gender, and Power in the History of American Sport: More Than a Game, is scheduled with Routledge for 2022, and he is also the Co-Editor with Michael Roberts of SDSU and Kristin Lawlor of the College of Mount Saint Vincent, of Board Cultures: The Political Ontology of Surfing and Skateboarding, scheduled with SDSU Press for 2022. From 2013 to 2020 he was Lead Interviewer and Research Scholar for the Civil Rights History Project, mandated by Congress under the direction of the Smithsonian and the Library of Congress. His public and digital history projects have included an augmented and virtual reality experience of a World War I battlefield site in Vauquois, France; an augmented reality iPad-accessible application that helps teach African American history and the skills of historic inquiry; major national oral history projects and local projects focusing on African American, university, and LGBTQ history; and museum and historic site exhibits. His current research includes work on South African Jews in Southern California and developing new technology for 3D virtual historic tours.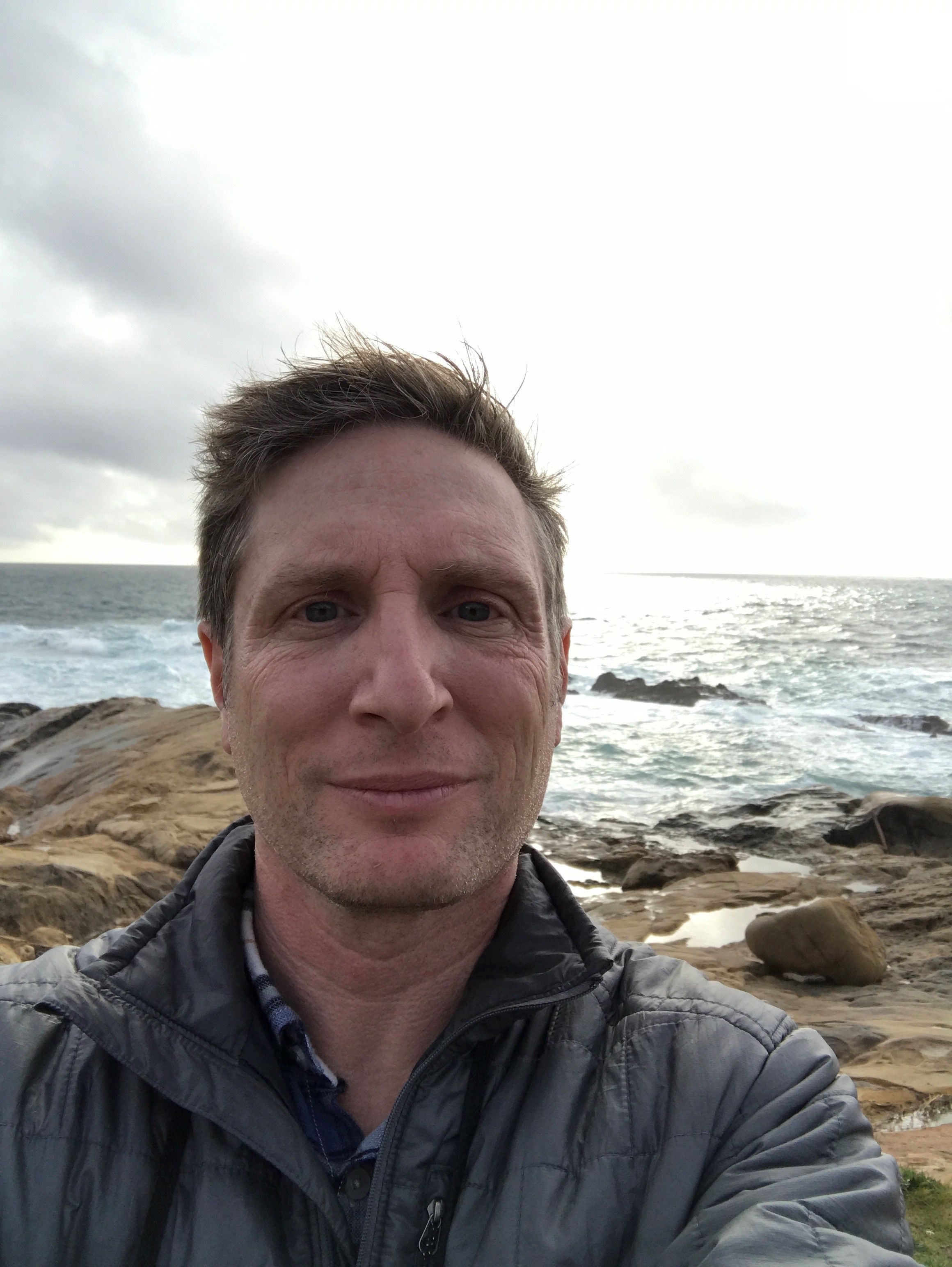 Undergraduate Public History Class, Fall 2022
Part of the focus of Dr. David Cline's Fall 2022 Undergraduate Public History Class was giving students the opportunity for hands-on learning in different topics focused in Old Town San Diego and San Pasqual Battlefield State Historic Parks.

The first student group worked on developing ideas for the revitalized 4th Grade Education Program, including familiarizing themselves with curriculum and Park standards, developing topics, themes, and engagement activities for the program, and thinking through important logistical considerations like inclement weather, accessibility, and more.

Another student group worked to develop a series of "Listening Sessions" conducted with various Park stakeholders in an effort to host open conversation and collaboration in the Project planning process, an important tenet of the Project's commitment to equity-oriented engagement practices.

The third student group developed and conducted visitor surveys aimed to assess why visitors attended that day, how they use the park, what they enjoy and don't enjoy and what they'd like to see more of—this data will be used to help guide the Project in the future as community collaboration continues to develop.

The final group focused on San Pasqual Battlefield State Historic Park in Escondido, an under-utilized site with great potential for digital humanities and other 'non-traditional' modes of interpretation. Students conducted research, created proposals, and laid the groundwork for continuing work to develop the Park's digital presence.

As the Relevancy & History Project continues to develop at Old Town San Diego and San Pasqual Battlefield State Historic Parks, we look forward to sharing updates on the Spring 2022 interns.
Undergraduate Interns, Spring 2021
An important aspect of the Relevancy & History Project is the diversification of personnel, employment pathways, and areas of expertise, and the cultivation of sustainable partnerships with academic/scholarly institutions and cultural organizations. This internship partnership touches on both of these aspects of the program. While this internship opportunity focused on the creation of digital interpretive content, projects were tailored to match intern interests and future career paths, and onsite, in person opportunities were available. Through a combination of original research, content creation, and conversations with existing park staff, interns had a diverse, dynamic experience where they:
gained an understanding of the Interpretation and Education Division of California State Parks, particularly at Old Town San Diego State Historic Park;
participated in a Parks career seminar as well as a resume/CV workshop to help in their continuing professionalization;
honed their skills in completing original historical research;
and developed their skills in public programming as part of their work to create digital interpretive content for the park's website, YouTube channel, Facebook page, and other applicable social media channels.
Jolenne Cisneros
Jolenne Cisneros graduated from San Diego State University in May 2021 with a Bachelors in history. She plans on becoming a history teacher in the future and chose the internship program in order to gain knowledge in public history. Due to COVID-19, there was an expectation that the internship would be fully online, however, that changed once she was able to go in person to Old Town State Park, where she was able to dress in full period attire, and learn and discuss history with others. The advice she would give to future interns would be to dress in the period attire and work in museums because it's a wonderful way to learn more about San Diego.
---
Nathan Fogerson
Nathan Fogerson graduated from San Diego State University in May 2021 with a degree in history. Prior to this internship, he had not worked in a public history setting. One recommendation he has for future interns is to get involved with the period attire and get the full experience.
---
Benjamin Khamis
Benjamin Khamis is an intern who volunteered from SDSU at Old Town San Diego Historic Park. He received his B.A. in History in May 2021 and stayed at the park throughout the summer. Benjamin has been very active in participating with the parks interpreter role, so you might catch him around the town. He has also put together a page currently featured on our website that pertains to the Jewish community that lived within Old Town during the start of the American period. Benjamin is also interested in anthropology and is working closely with our cultural resource team to uncover hidden truths about the park. When there's downtime, Benjamin likes to go fishing, swimming, and travelling.
---
Peyton Lindsay
My name is Peyton Lindsay, and I graduated in 2021 from San Diego State University with a bachelor's degree in history. This was not your typical internship due to the ramifications of COVID-19, but it did everything that needed to further my training as a future teacher by giving me experience creating lesson plans about the museums at Old Town for local educators. My biggest challenge during this internship was that I was new to programs like iMovie, Sway Presentations, or really anything that has to do with computer applications. Over the duration of the internship, I not only was able to work with these new applications, but I was able to create great work and helpful tools for teachers to use for their students.
---
Eloy Oakley, MA
Eloy M. Oakley is finalizing his Masters Degree in History from SDSU. Working with Old Town San Diego this semester was an opportunity to take many of the skills developed over the years into practice. The goal is to research and develop a set of oral interview questions related to the individuals involved in the origination and growth of the Old Town San Diego historical project. Putting the knowledge into practice helped develop a better understanding of the realities of public history in the professional sphere. The internship at Old Town San Diego supplements course learning by providing a small preview into the professional world of historical work in the community and history should be brought into the community wherever possible.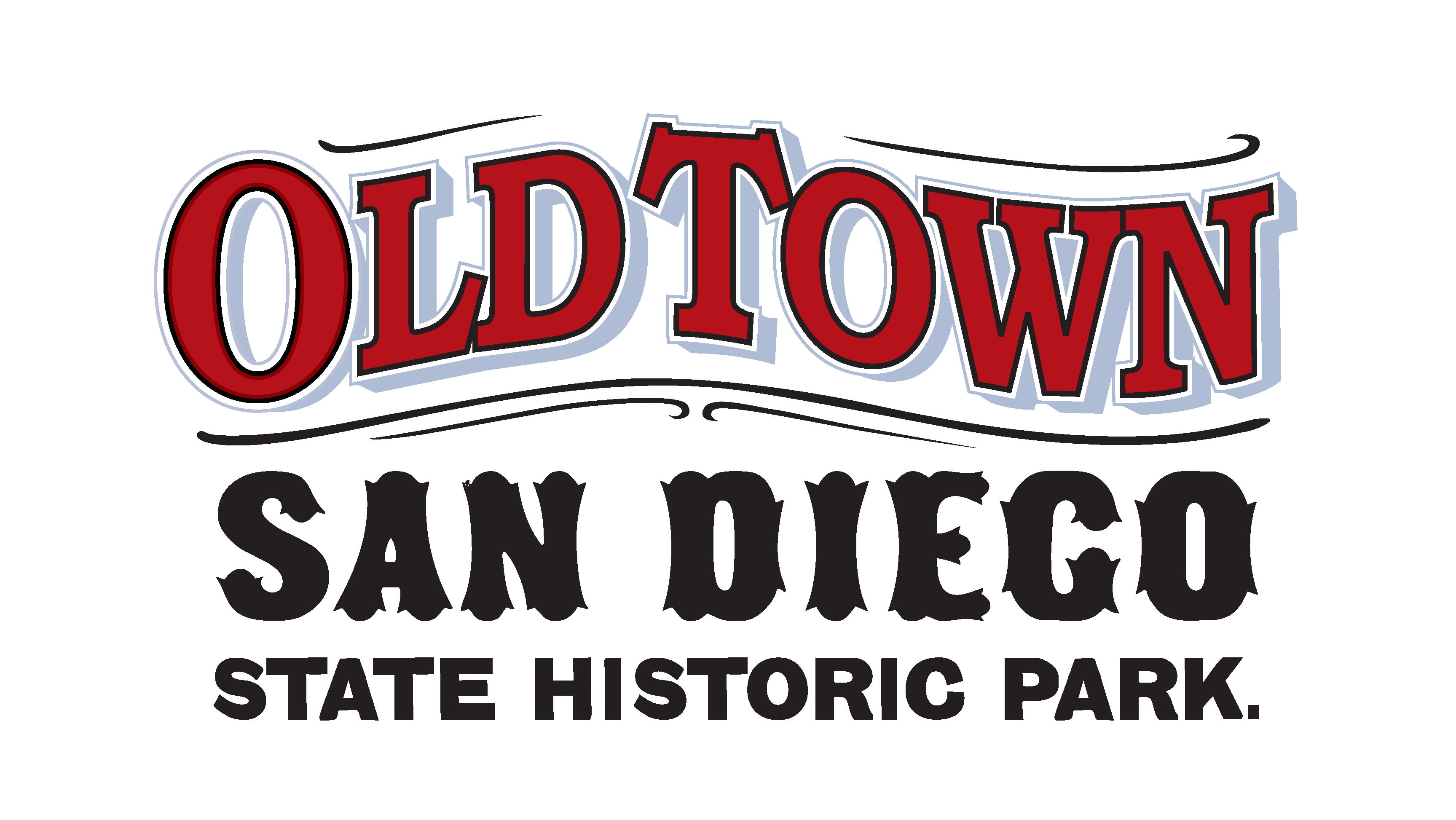 ---
Bryce Tomecek
Bryce Tomecek graduated from San Diego State University in May of 2021 with a Bachelor of Arts in History and an Honors minor. An honorably discharged United States Navy veteran and first-generation college graduate, he was both intrigued and enthusiastic with the prospect of undertaking a History-based internship in the midst of a historic pandemic, recognizing the interesting juxtaposition of studying and working with history while also living through it. Regardless of the challenges, he was both ready and willing to work with the Old Town San Diego State Historic Park to create a virtual exhibit covering the state park's history in the form of a Smithsonian Virtual Learning Lab. Overall, the internship proved a success despite the unique challenges of the time, and he learned substantial histories of both San Diego, Old Town, and California alike in the process. He recommends that future interns and students working with the state park approach the topic with the same enthusiasm and readiness to work and learn as he did throughout his internship, both of which greatly contributed to the overall success.
---