Angel Island Immigration Station Anniversary Celebrates 100 Years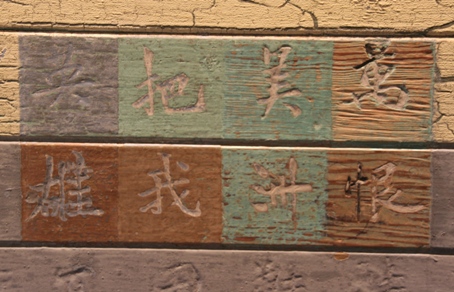 The Angel Island Immigration Station Celebrates 100 Years
The Angel Island Immigration Station at Angel Island State Park entered its 100th year in February 2010. California State Parks, with partners the U.S. Citizenship and Immigration Services and the Angel Island Immigration Station Foundation, welcomed 100 immigrants from 44 countries into their new role as U.S. citizens in a ceremony in San Francisco to commemorate the centennial.
The Immigration Station at Angel Island offers visitors newly created and dramatic displays to provide a sense of what life was like for thousands of men, women and children who were held captive behind barbed wire, barred windows and locked doors for weeks and months. It stands as a testament to the human spirit where tens of thousands began a new life in a new land while thousands of others had their spirits crushed as they were detained.
During the duration of their stay on Angel Island, some immigrants carved their feelings in the form of poetry into the walls of the barracks at the immigration station. The carvings have been preserved to allow future generations to learn of the history and the realities of Angel Island during the first part of the 20th century.
At that time, immigrants were attracted to the United States by the promise of gold and a better life. Thousands of Chinese began immigrating to the United States in 1848. They began to be seen as cheap labor, displacing jobs for Americans. This led to the Chinese Exclusion Act being passed in 1882. Chinese workers were then forbidden to enter the United States. Many Chinese continued to immigrate as sons and daughters of U.S. citizens, (Chinese born in the U.S.). To prove their legal right to enter, Chinese and eventually other Asian immigrants were detained and questioned at the Angel Island Immigration Station, which opened on January 21, 1910.
A majority of the detention barracks museum are shown by guided tour only. The Visitor Center Room 105 on the first floor is open for self-guided tours when staff is available (closed Mondays and Tuesdays). The US Immigration (USIS) Grounds are open to the public during park hours 8am-Sunset daily. Visitors are encouraged to view the interpretive displays on the Grounds. Please visit the Angel Island Immigration Station Foundation website at http://www.aiisf.org/ for days and times of tours.