California Trail Corridors form a statewide trail system that links mountain, valley and coastal communities to recreational, cultural and natural resources throughout the state.
These designated Trail Corridors provide trail management agencies with an incentive to improve corridors of statewide importance in their own communities and to connect local and regional trails to this extensive network.
Northern and Southern California map details are shown below the statewide map. Hover over the trail with your cursor to reveal the trail name. Click on the link to the right to view web resources for each trail or view details of all the Trail Corridors by clicking here.
STATEWIDE TRAIL CORRIDOR MAP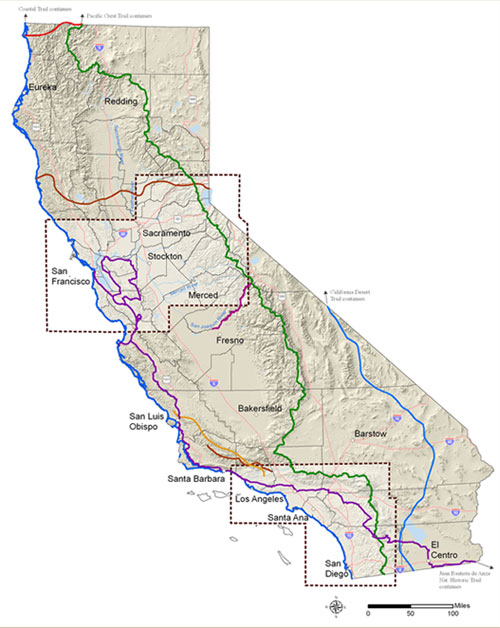 ---
NORTHERN CALIFORNIA TRAIL CORRIDOR MAP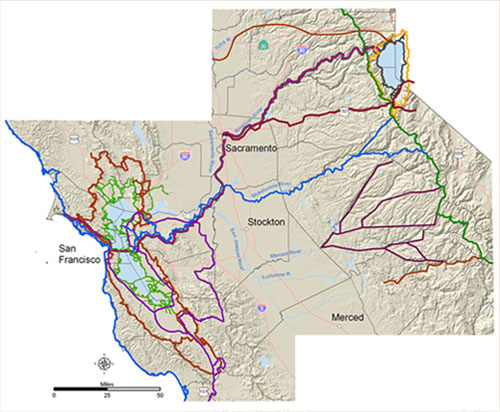 ---
SOUTHERN CALIFORNIA TRAIL CORRIDOR MAP