Begole Archaeological Research Center at Anza-Borrego State Park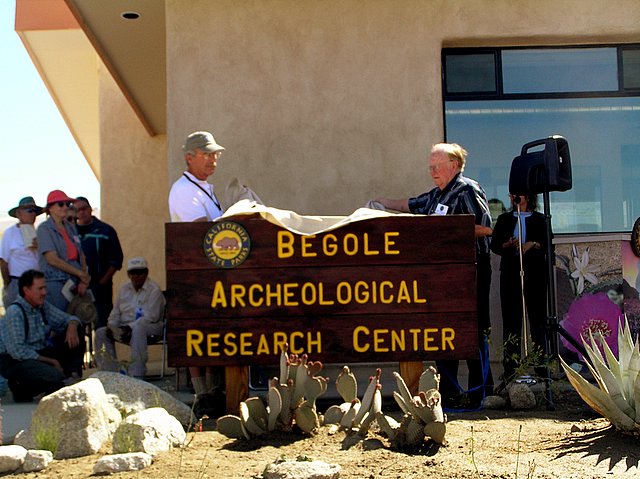 The Anza-Borrego Foundation and Institute (ABFI) has constructed a "straw bale building" that is the home of the new
Begole Archaeological Research Center.
The Begole Center is located at the entrance to the Colorado Desert District headquarters, just a short distance from the Anza-Borrego Desert State Park Visitor Center in Borrego Springs, California.
It will house the extensive collections of artifacts from Cuyamaca Rancho and Anza-Borrego Desert State Parks as well as Palomar Mountain State Park and the Picacho State Recreation Area. It provides sorely needed storage space, office space, and laboratory work space for park archaeologists, visiting scientists and park volunteers.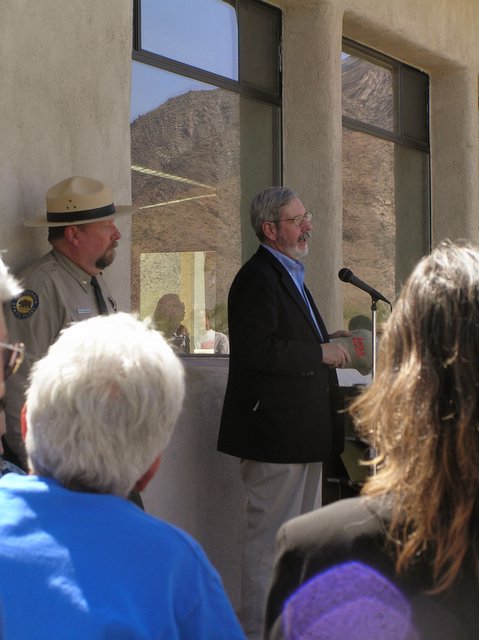 Construction of the Begole Center was a joint project between the Anza-Borrego Institute, the education and research arm of the Anza-Borrego Foundation, and the Colorado Desert Archaeology Society (CDAS). The facility was gifted to California State Parks in a recent ceremony.
ABFI and CDAS selected straw bale construction for all its environmental benefits – straw bale buildings are energy efficient, environmentally safe, durable and sustainable.
"We hope that our use of this alternative building material will encourage the rapidly growing local Borrego Springs community and park visitors alike to consider ecologically responsible building," commented Anza-Borrego Institute manager Deborah Knapp.
The building team was comprised of experts in "green" building and designed the structure to take advantage of green technology and techniques where possible. Volunteers contributed greatly to the project by putting in their time and paid for many supplies. They put up the straw bale walls, plastered the interior with organic clay and straw plaster, painted interior walls and the floor, purchased and constructed lab furnishings, and did landscaping ...among many other things.