Special Event and Picnic Reservation Information
Picnic Area 17A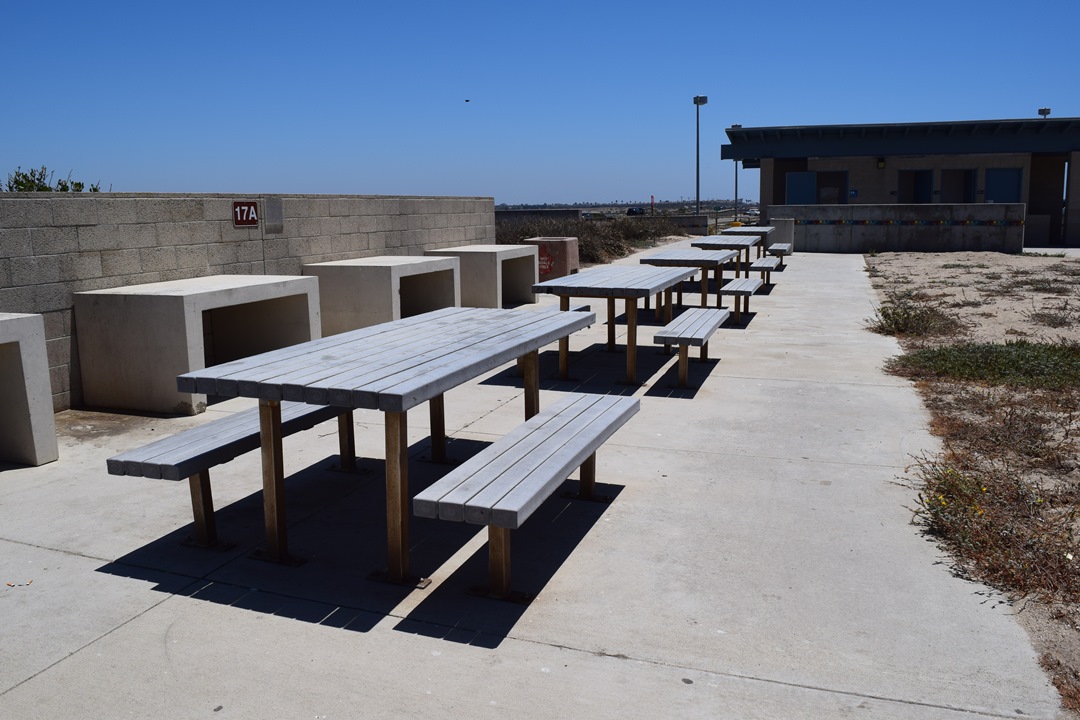 Picnic Area 18A
Picnic Area 18B
Picnic Area 18C
Picnic Area 12A

Picnic Area 12B
Picnic Area 12C
FIRE RINGS, BASKETBALL COURTS (and Picnic Areas if not reserved) are open to the public on a first come first served basis.
There are 200 fire rings on Bolsa Chica State Beach.
There are no grills on Bolsa Chica State Beach but you are welcome to bring your own propane grill (must be 18" off the ground) or put coals and wood inside the fire pit (only).
If you'd like to bring a grate top to grill on the fire pit it is 3ft wide inside and 18" deep.
See General Park Guidelines for information on Picnic Reservations, Catering and Special Events. Sorry there are no Volleyball facilities on this beach, but you may bring your own.
Any additional information email Megan.Gierhart@parks.ca.gov or call (714) 377-5691