San Diego Coast District Cultural Resources
What are Cultural Resources?
Cultural resources are remnants of human history: old buildings, archaeological sites and artifacts, historic documents such as photographs or letters, and even historic landscapes. Along with open space and wildlife corridors, California State Parks seeks out, records and protects cultural resources which span a range of more than 13,000 years. Cultural resource managers include historians, archaeologists, curators and museum technicians.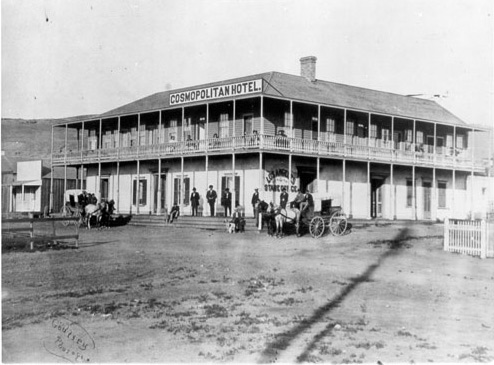 Cultural resources are buildings such as the Cosmopolitan Hotel (La Casa de Bandini) in Old Town San Diego State Historic Park, shown in this 1872 photo.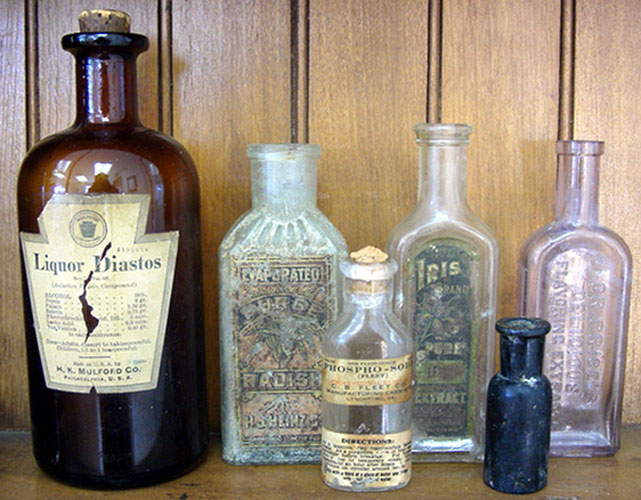 Cultural Resources are artifacts such as these glass bottles, a type collection for the identification of glassware in the district's historic sites.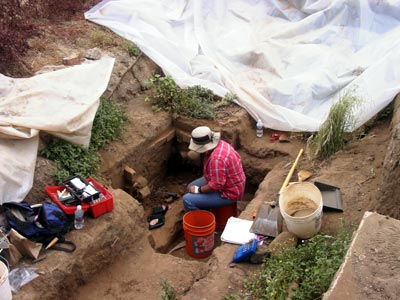 State Parks Archaeologist Cynthia Hernandez excavating Trench 1, Unit 2 at La Casa de Machado y Smith site, 2003
.