The Leland Stanford Mansion
The Leland Stanford Mansion was built between 1856 and 1857 as a two-story home for merchant Shelton Fogus. The home was purchased by Central Pacific Railroad co-founder and President, Leland Stanford, in 1861, just before he became California's eighth governor. Stanford quickly added a separate governor's office, and later expanded the home to four stories and 19,000 square feet to better meet the needs of his expanded family and enhanced stature. His son, in whose memory Stanford University would be founded, was born in the home in 1868.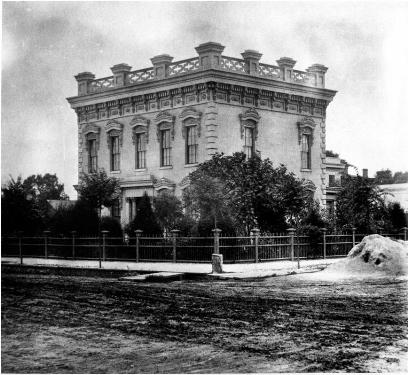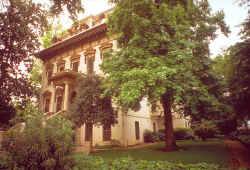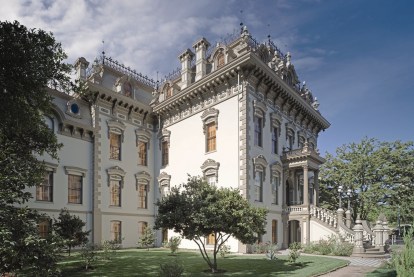 Leland Stanford Mansion State Historic Park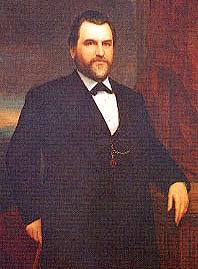 In 1900, Jane Lathrop Stanford, whose husband and son were both deceased, gave the home to the Bishop of Sacramento as a home for friendless children. By the late 1980s the children's home relocated, the historic structure was sold to the state, and State Parks planners had developed guidelines for development of what is now known as the Leland Stanford Mansion State Historic Park.
In 1998, the Department of Parks and Recreation, along with the Governor's office and state legislature, identified and funded a $5 million dollar project to rehabilitate the historic Leland Stanford House and grounds. Additional funds were committed by the Leland Stanford Mansion Foundation, a private non-profit group formed to facilitate and spearhead fundraising efforts for the rehabilitation costs.
Pursuant to the General Plan and direction by the state legislature, a use plan was established to include continued public access and to accommodate official functions by the Governor's and legislative offices.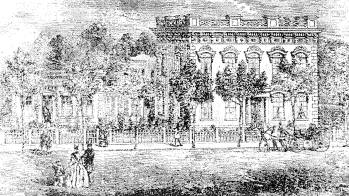 Photo from the California State Library
San Francisco Museum