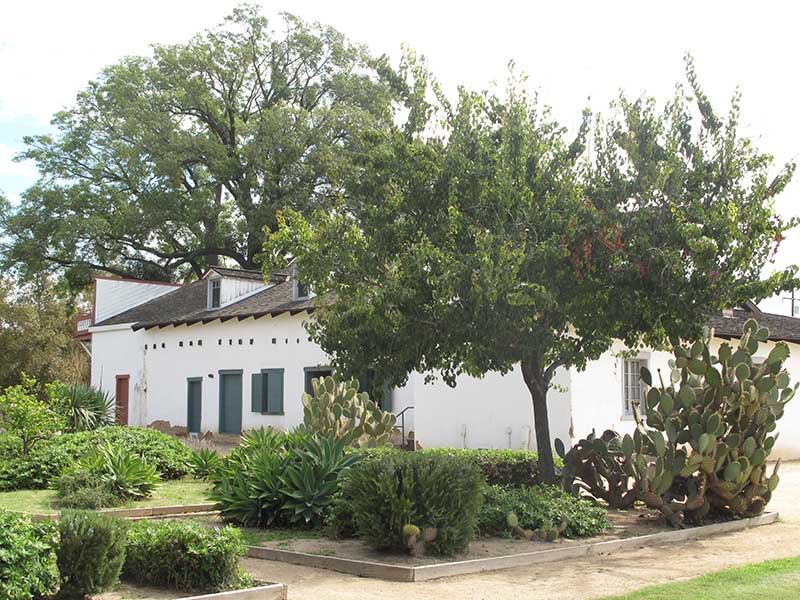 Pío Pico State Historic Park features one of southern California's few remaining 19th century structures made out of the massive sun-dried mud blocks called adobe.
Pío de Jesus Pico IV was one of California's most remarkable historical figures. He rose from poverty to become influential and wealthy. He was born at the San Gabriel Mission on May 5, 1801. His life spanned a remarkable time that saw the Spanish, Mexican and American flags flying over Alta California. He was twice governor of Alta California under Mexican control. His heritage included Spanish, Italian, Native American and African.
After America took Alta California by force, Pío Pico returned to California. In 1848, he began buying an 8,8,94 acre property. He named the land El Ranchito, the little ranch. Around 1853, Pico built an adobe ranch house near the San Gabriel River. He sold cattle during California's gold rush, becoming wealthy. Beginning in the1860s, crops of wheat, barley, oats, orange trees and grapes were grown at El Ranchito. He opened the Pico House in Los Angles in 1870. This three-story hotel was the finest in southern California at that time.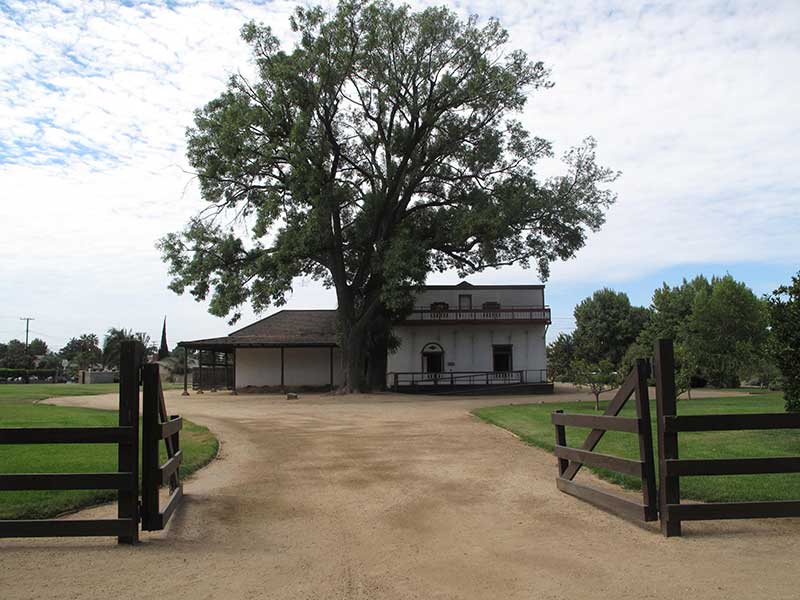 Pío Pico's fortunes declined. The end of the gold rush, unpredictable weather, bad luck in business and unethical actions of other businessmen depleted his assets. He was defrauded out of his beloved El Ranchito. He died on September 11, 1894, in Los Angeles, at the home of his daughter Joaquina Moreno.
The Pío Pico Adobe fell into disrepair. In 1907, Harriet Russell Strong and others came together to restore the Pío Pico Adobe Ranch House. The house was deeded to the State of California in 1917.
Earthquakes damaged the house in 1987 and 1994. A grassroots effort was begun to raise money to restore the adobe house and the 19th century ranch landscaping. Pío Pico State Historic Park re-opened in September 2003 after a three-year major renovation project.