Live
the Parks Life
At California State Parks, we are committed to promoting a workforce that values every employee's talent, skills, viewpoints, and background. Whether you're looking to keep our parks and visitors safe as a State Park Peace Officer or Communications Operator, educate the public on the rich histories of California as a State Park Interpreter or State Park Historian, or keep our state parks maintained and operational year-round as a Park Maintenance Worker or State Park Equipment Operator, there are hundreds of career classifications waiting for you to explore today at California State Parks.
---
Parks Career Resources

Welcome to the Career Resources page for California State Parks! Here, you will find a variety of resources to help you navigate your career and find employment with our organization. Whether you are just starting out or looking to advance in your current role, we have opportunities for everyone. Explore our job listings, career paths, assessments schedule, and professional development opportunities to take the next step in your career with California State Parks! Explore the Career Resources page.
---
Featured Opportunities
Whatever your education, experience or training level, CA State Parks offers employment options for everyone! From seasonal positions to full time, in the field or in an office, entry level to executive, high school equivalency to doctoral degree there are plenty of opportunities to choose from! Find a meaningful and rewarding career with impact at CA State Parks!
Take the Assessment and Apply to the Job:
Don't see the job you're looking for? Join the Parks Jobs mailing list to get updates.
---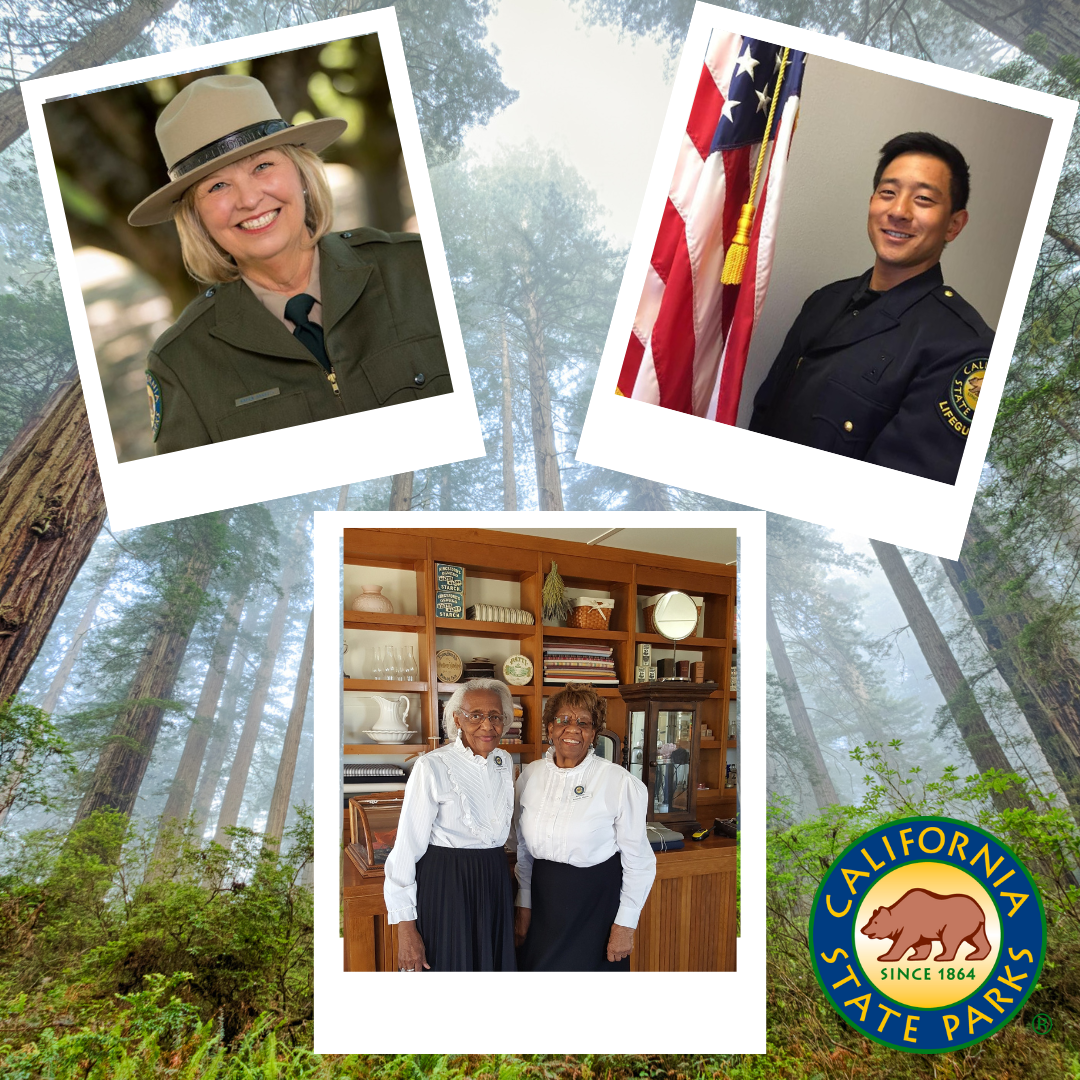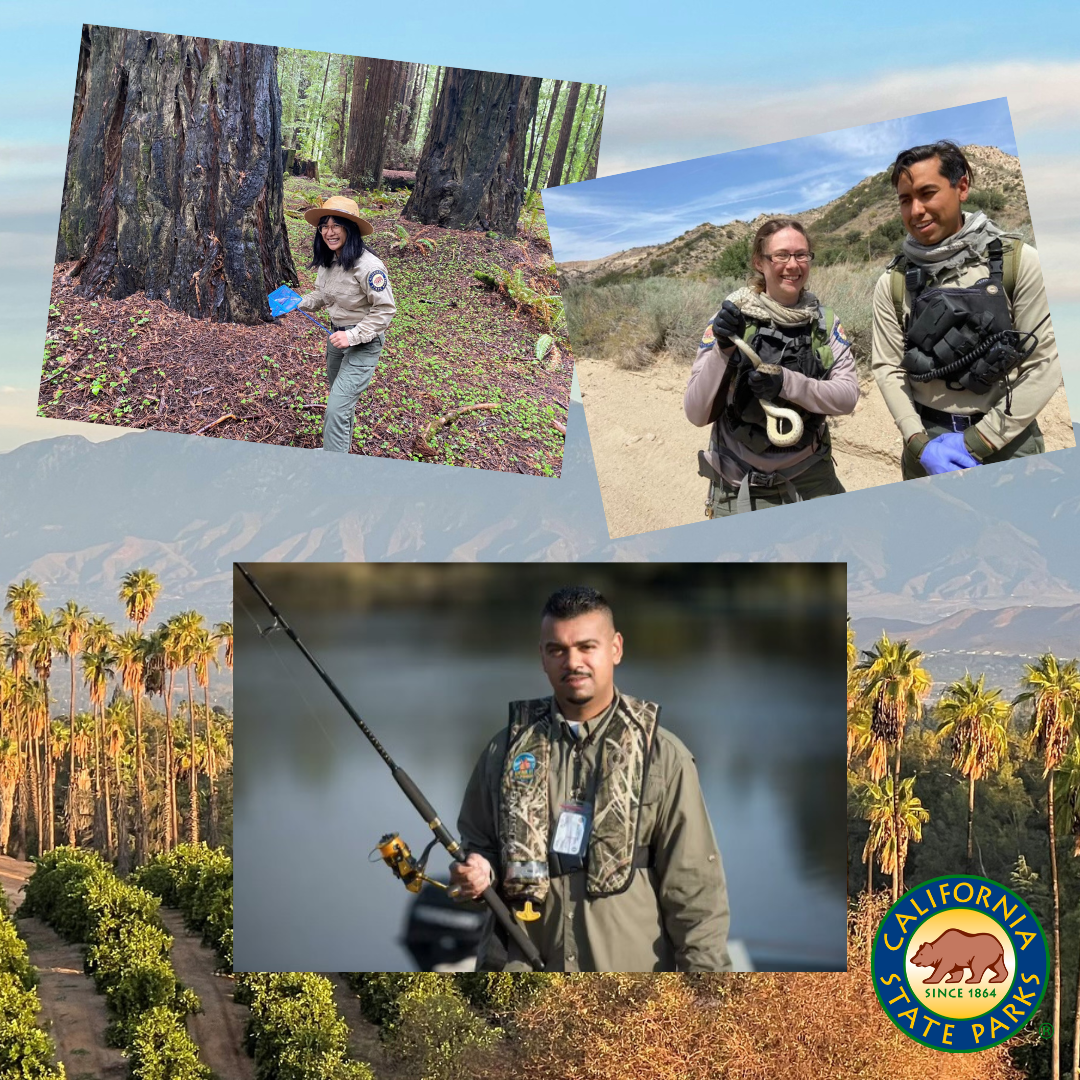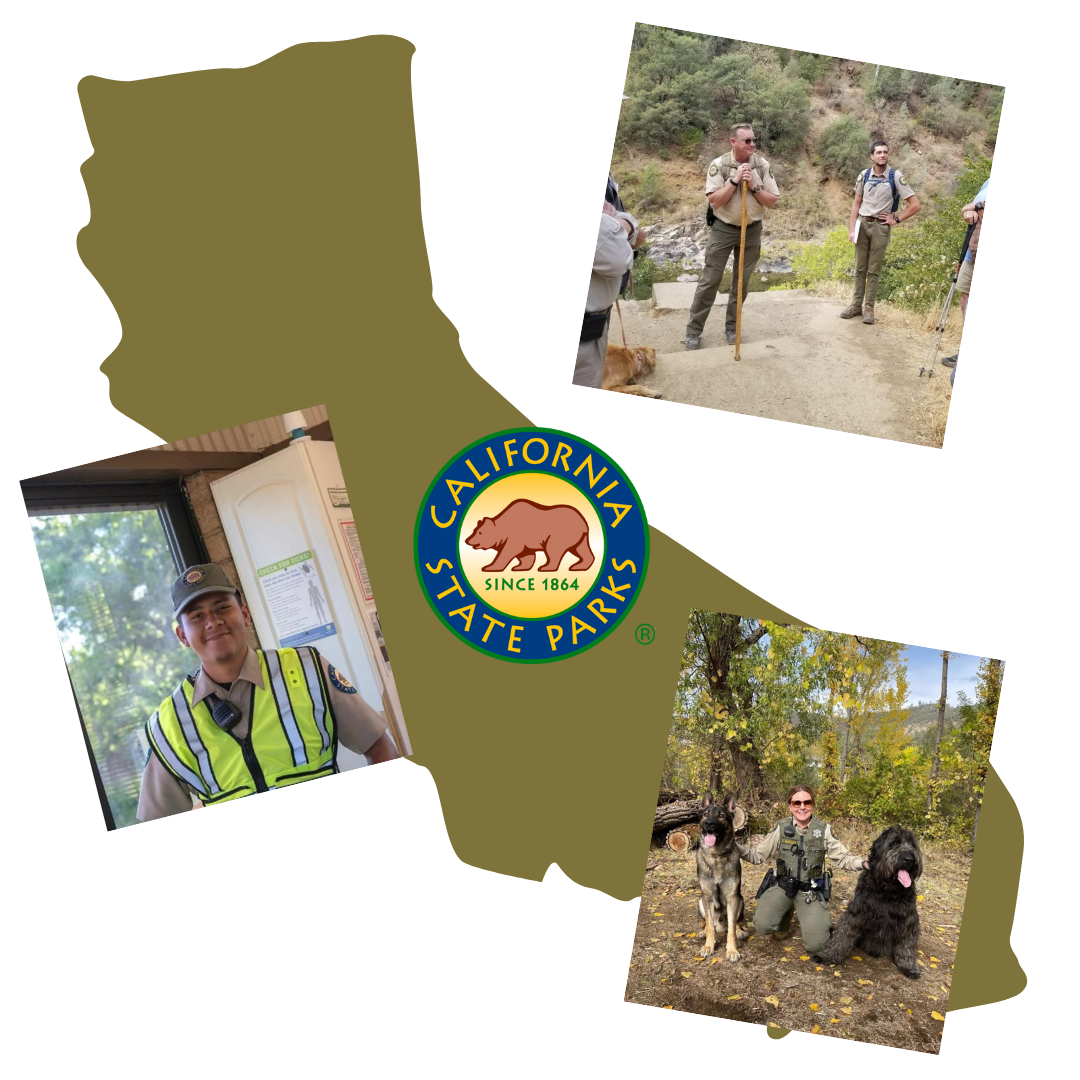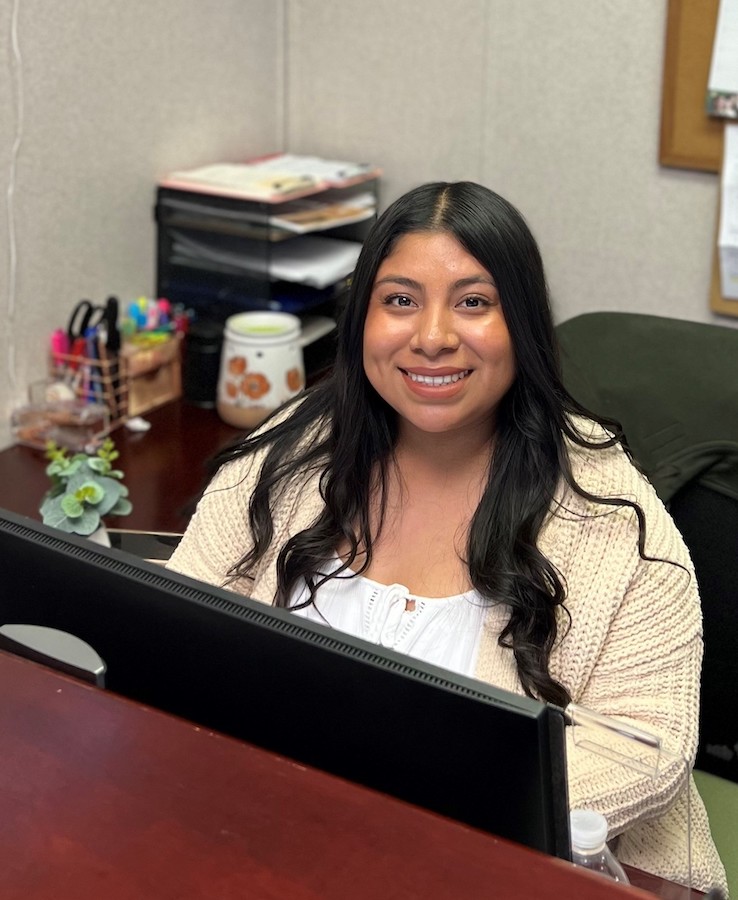 Join the Park Team
Be part of the amazing team that is responsible for hiring the talented and qualified individuals for all the different career pathways!
Racial Equity Statement:
California's cultural diversity is what places the golden state on the forefront of innovation and progress. Building a workforce as diverse as California is at the center of everything we do. California State Parks fosters a workforce that engages all voices and understands that advancing equity and inclusion throughout our organization is critical to the success of all communities.
By embracing multicultural perspectives, we strive to break down barriers and increase employment opportunities for all Californians, paying keen attention to underrepresented and marginalized groups. We care and are fully aware that there is a much work to be done and are committed to creating a workforce that is as diverse as California.
---
---
California Natural Resources Agency (CNRA) Career Center
---
Parks Career Options
As a premier destination for outdoor recreation and education, we offer a wide range of career opportunities for individuals who are passionate about preserving and protecting our natural and cultural resources. From Interpretation and Education to Recreation, Law Enforcement, Cultural and Natural Resources, Administration, Operations, and Facilities and Maintenance, we have a variety of roles available to fit a range of interests and skills. Whether you're an experienced professional or just starting your career, we encourage you to explore the exciting opportunities available at California State Parks.
---
How to start...
Steps to Employment
Welcome! We want to make sure you have the best chance of getting hired at California State Parks, so here are a few steps to follow to ensure your eligibility:
First, create a CalCareers account and search for an assessment that aligns with your interests.
Once you've found an assessment you'd like to take, go ahead and complete it. If you successfully complete the assessment, you will become eligible to apply for any open positions in that classification.
Finally, keep an eye out for job openings that interest you and apply for them through your CalCareers account. Remember, we are here to help you during your journey to employment with California State Parks!
Part-time and seasonal positions do not require you to complete an assessment.
Tip: Stay current with job and assessment opportunities by joining our Parks Jobs Mailing List!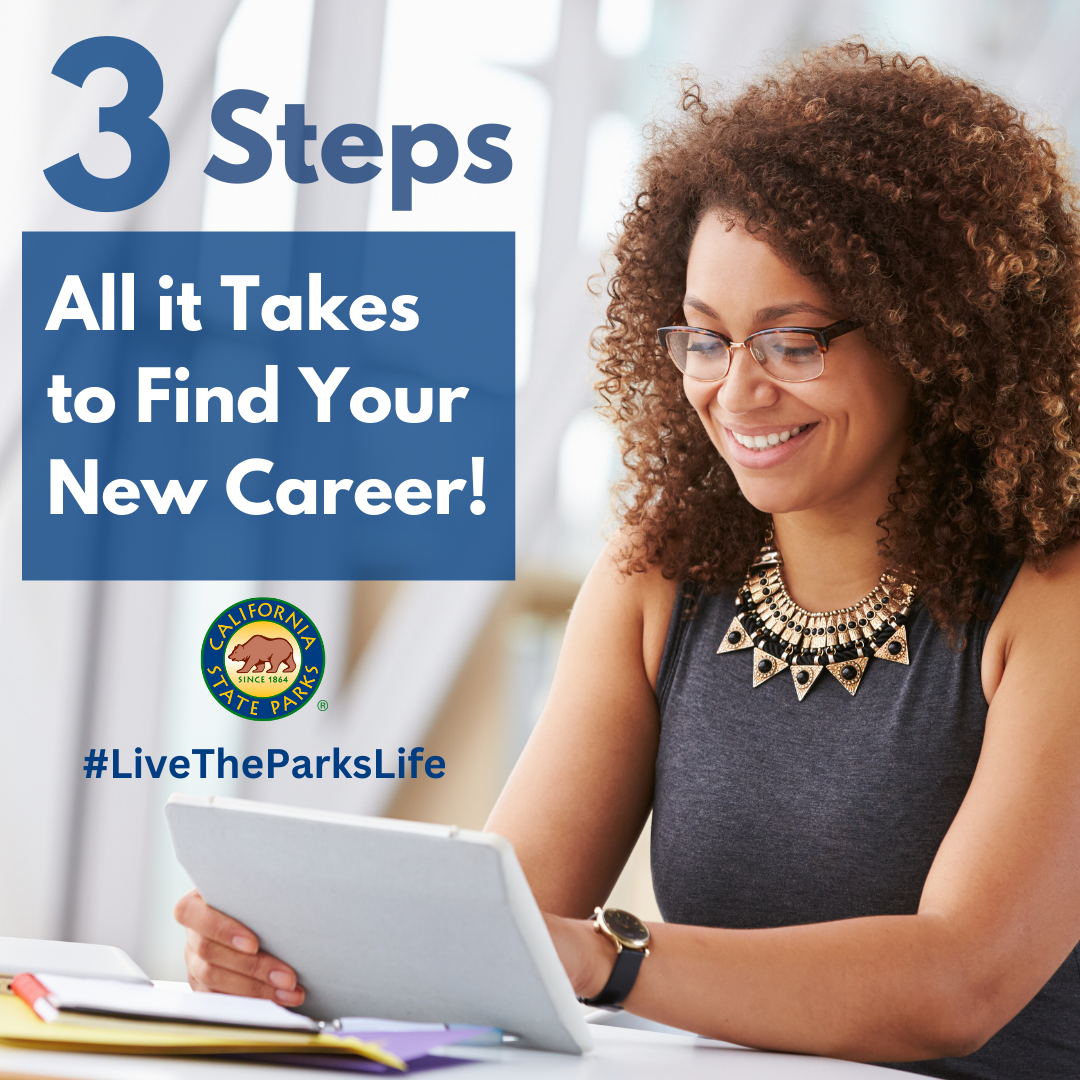 ---
Have Questions?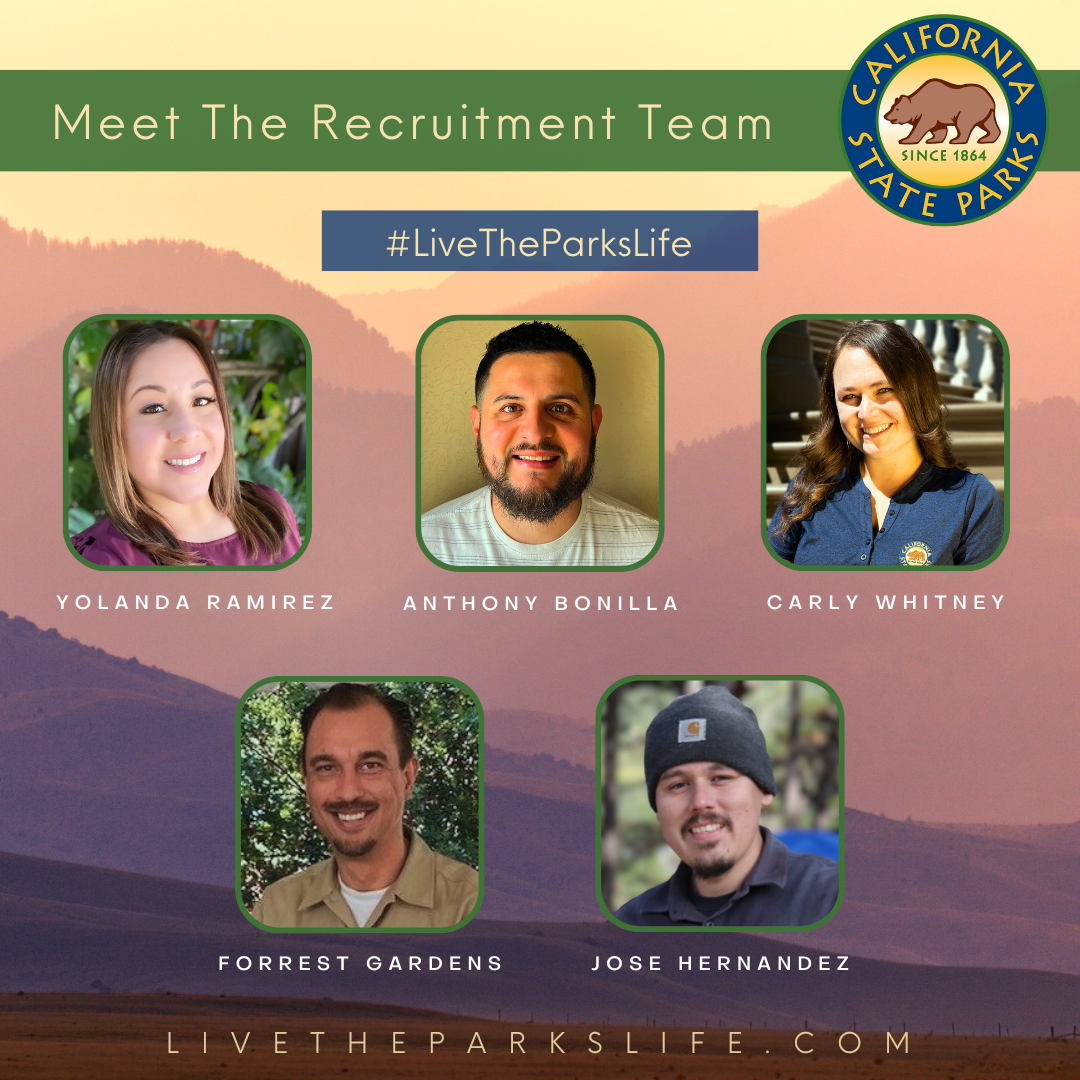 Parks Recruitment Office (PRO): We are here to assist you with career guidance at California State Parks! If you would like a recruiter to review your resume, help you find more information about a specific career path or assessment, or would like to schedule a one-on-one video/phone chat - reach out to us!
PRO Mission Statement: Engaging with diverse Californians to bridge their dreams and ambition with rewarding careers and uplift communities through people-centered recruitment initiatives.
PRO Events: Our team is excited to meet you at our statewide recruitment events – see when we'll be in your area next!
Questions: Send your questions to the Parks Recruitment Office (PRO): recruiting@parks.ca.gov
---
Stay Connected
By following the Parks Recruitment Office on social media, you can stay informed about job and assessment openings, trainings, and recruitment events happening across California.
If you're interested in working or volunteering in the state park system, or just want to learn more about what it takes to be a part of the Parks Team, following the Workforce Planning and Recruitment Office is a great way to get started.
---