School Field Trip & Group Reservations

Overview
Plumas Eureka State Park visitor center is in the Sierra Nevada Mountain range at an elevation of about 5,168 feet.
Interpreter led field trips take students and participants on an experiential journey to discover Mining History of the area and the pioneer experience, Maidu Native American culture, and diverse ecosystems.
Field trips and group tours typically take place on weekdays from 10am–2pm. We accommodate groups of up to 60 students/participants. There are no fees for field trips to Plumas Eureka State Park.
Schedule a School Field Trip or Group Reservation
Please send an email to darcy.page@parks.ca.gov to plan and schedule your group's field trip.
Sample Field Trip Itinerary
1000 Arrive at PESP (introductions, snacks, and bathrooms)
1015 (Split into activity groups) Rotation #1: Guided Nature Hike / Outdoor Museum
1115 Rotation #2: Historic Moriarty Home Tours
1215 Lunch
1245 Rotation #3: Museum Exhibits Scavenger Hunt / Outdoor Activity
1345 Bathrooms and Depart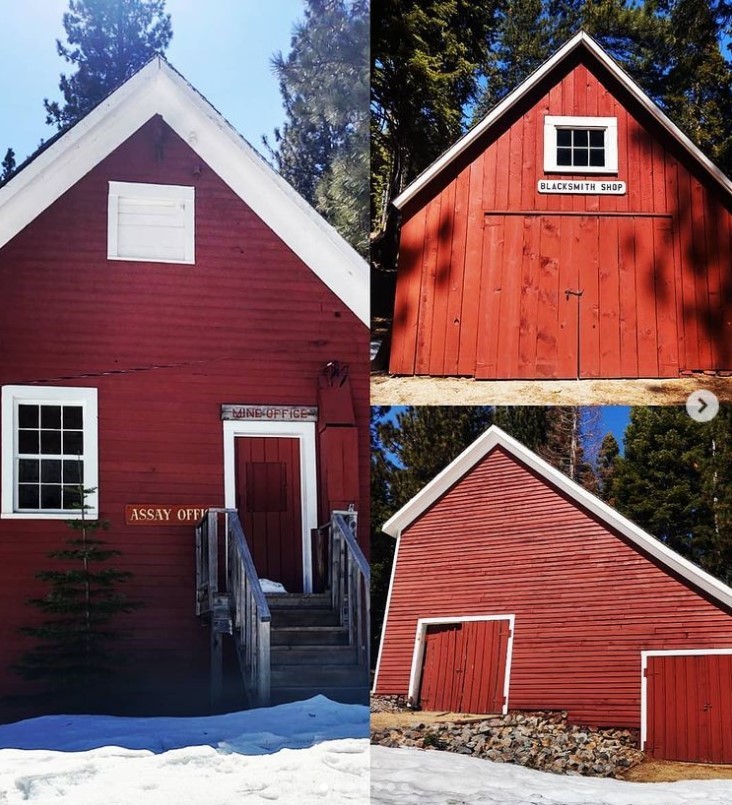 Facilities & Directions
Plumas Eureka State Park is right outside the town of Graeagle, CA. Our Visitor's Center is 310 Johnsville Rd, Blairsden, CA 96103
Preparation
Weather in the Sierra Nevada's may fluctuate. Make sure to bring sun protection and an extra warm layer. Please bring water bottles and snacks/lunch. Drinking water and bathrooms are available at the Visitor Center.
Logistics
Groups will arrive for an orientation at the Visitor Center and will split up into smaller groups to rotate between activities.
Extreme weather may cancel field trips if transportation to/from the park is unsafe.
Chaperones
Chaperones are responsible for guiding participant behavior and keeping the group together and focused on the program.
Please bring a first aid kit for your group.
Educational Resources
Nature Trail Brochure (Ctrl + Click to follow)