CARPINTERIA STATE BEACH
CAMPING RULES


1. CHECK IN: 2:00 PM / CHECK OUT: 12:00 PM
2. VEHICLES AND EQUIPMENT MUST REMAIN ON PAVEMENT AND OUT OF THE ROAD/ BEHIND WHITE LINES
3. PARK VEHICLES ONLY IN YOUR ASSIGNED SPACE OR EXTRA VEHICLE PARKING LOT
4. GENERATORS USE ONLY ALLOWED: 10:00 AM - 8:00 PM
5. QUIET HOURS: 10:00 PM - 6:00 AM
6. DOGS: MUST BE ON A 6 FT LEASH, MAY NOT BE LEFT UNATTENDED, ARE NOT PERMITTED ON THE BEACH
7. MAXIMUM OF EIGHT (8) PEOPLE PER CAMPSITE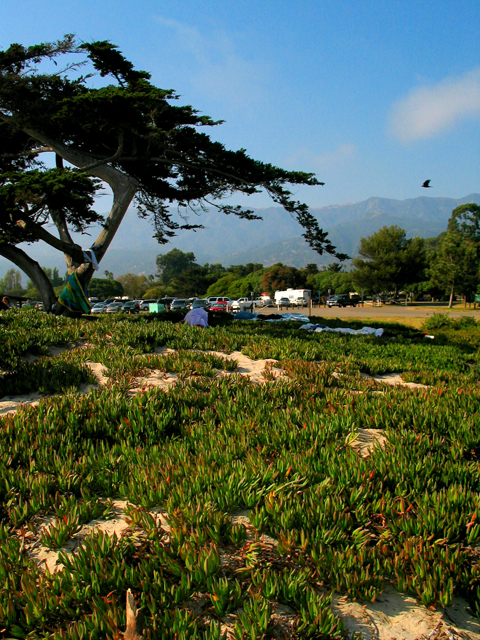 Campground Loops
Carpinteria State Beach has four campground loops: Anacapa, Santa Cruz, Santa Rosa, and San Miguel named after the Channel Islands. Campsites are open year-round and reservations can be made through ReserveCalifornia.com or by calling 1-800-444-7275. Reservations for Carpinteria State Beach can be made day-of or in advance up to six months to the day of the arrival date.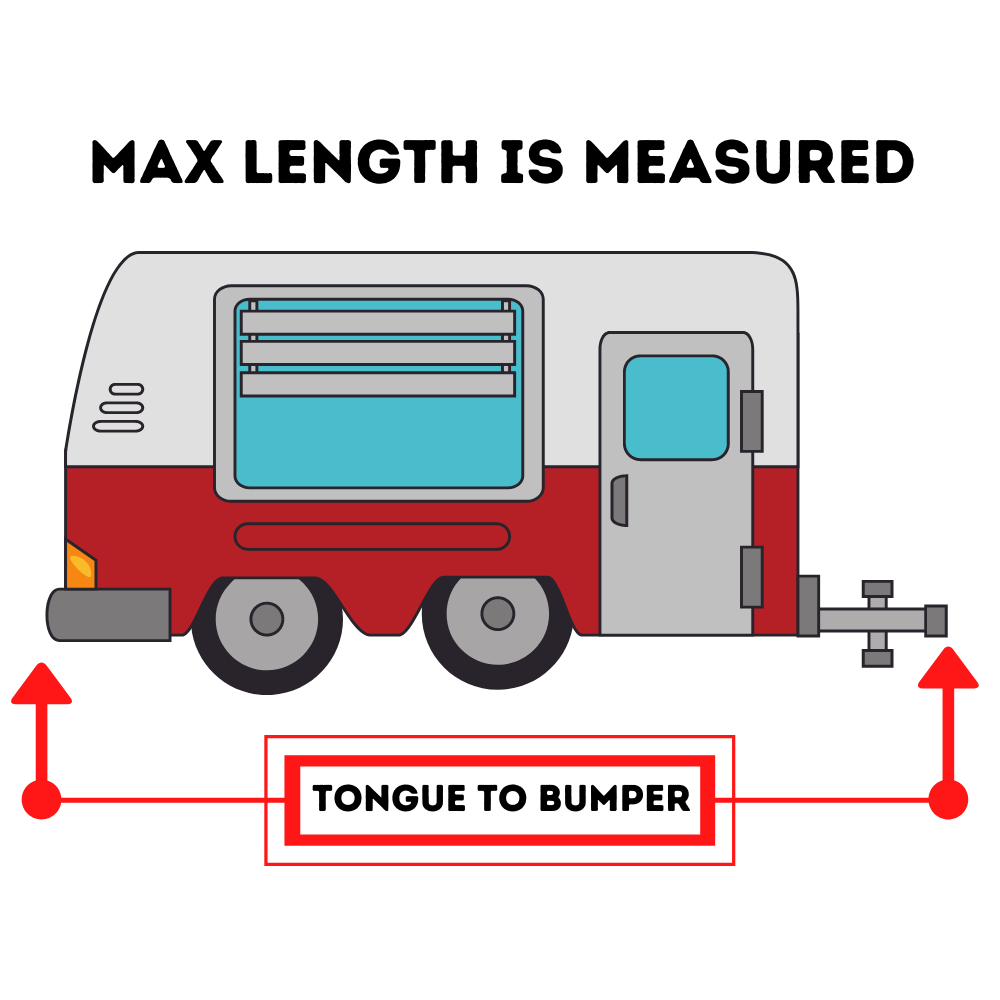 Check-In/Check-Out Times
Check-in time is 2 p.m.; check-out is time is at noon. Please vacate your site by that time.
If you would like to stay longer than your reservation, contact Reserve California for real-time site availability or park staff at the entrance station.
Campsite Features
Camping site amenities range from tent camping to RV and trailer sites; dry camping to full hookups. Not all camp sites accept all equipment types. The maximum length for motorhomes and trailers is 35 ft.
Eight people are allowed per family campsite.
Each campsite has a fire ring (except San Miguel beach row) and a picnic table. Swings, ropes, or hammocks may not be fastened to trees or bushes.
Vehicles and Parking
Vehicles may only be parked in your assigned campsite. Additional vehicles must be parked in one of the extra-vehicle parking areas: Tarpits, Jellybowl or Main Day Use parking lots.
All vehicles and equipment tires must be kept on the pavement. Vehicles and camping equipment shall stay within the campsite limit lines marked on the pavement.
Display your camping registration in the lower left-hand corner of your vehicle windshield.
Trailers, RVs and equipment too long for the reserved campsite will not be permitted. The maximum vehicle length for each campsite is indicated in the amenity list on ReserveCalifornia.com.
RV Rental Delivery Policy
Trailers may be rented and delivered to the park from 101 RV Rentals. This is the only business permitted for delivery of RVs in this state park. It is illegal to conduct business in a park area without a permit, contract, or other written agreement. Renting from a business other than 101 RV Rentals may leave you without accommodations as the RV/camping equipment may be turned away upon arrival at the park. 101 RV Rentals can be contacted at (805) 210-7391.
Park Fees
Park fees are due and payable upon entry into the park. If the entrance station is closed, check Reserve California for campsite availability. The campsite fee includes one primary vehicle. Additional fees apply for extra vehicles and cannot be paid in advance. Each additional vehicle is $10/night. After hours, extra vehicle fees can be paid for at the entrance station using the self-registration system.
Stay Limits
From March 1 through November 30, park visitors may camp for a maximum of 7 consecutive days. From December 1 through February 28, park visitors may camp for a maximum of 15 consecutive days. When the maximum consecutive stay has been reached, the person(s), equipment, and vehicle(s) must vacate the campground for a period of 48 hours before returning for another stay. The maximum stay limit for camping at Carpinteria State Beach is a total of 30 days in any calendar year.
Hike and Bike Camping
Check-in time is 2 p.m.; check-out is at noon. There is a $10 per person, per night fee. Fees must be paid prior to occupying the campsite. Two-night consecutive limit, which must be followed by vacating the park for forty-eight hours. The maximum stay limit is a total of 5 days in any calendar year. Hike and Bike camping is not available to those traveling with a motor vehicle. Hike and Bike camping provides shared fire pits, picnic tables, food storage and bike rack.
En-Route Camping
En-route camping is available for self-contained vehicles when the campgrounds are full. Check-in for en-route camping is 6 p.m.; check-out is 9 a.m. Awnings, slide-outs, tents, and fires are not permitted. Vehicles may not move to day use after checking out. A 48-hour absence is required before returning to en-route camping.
Dogs
Dogs are not permitted on the beach or in buildings. Service dogs are exempt. All dogs must be kept on a leash no longer than six feet and under control at all times. Dogs must also be confined to a vehicle or tent at night.
Fires and Firewood
Please be cautious when building fires. Fires are allowed only in established fire rings or BBQs, and are not permitted on the beach. Do not build ground fires outside the fire rings or leave campfires unattended. Do not gather firewood in the park—the nutrients must be allowed to recycle back into the ecosystem. Firewood is not available for purchase on State Park grounds.
Noise, Quiet Hours, and Curfew
Radios and other sound-producing devices must not be audible beyond your immediate campsite, regardless of the time of day or night.
Engine-driven generators may only be operated between the hours of 10 a.m. and 8 p.m.
Quiet hours are from 10 p.m. to 6 a.m. To ensure an enjoyable experience for everyone, please do not disturb other campers.
All visitors under the age of 18 must be accompanied by a parent or guardian past 8:30 p.m.
Safety
The maximum speed limit is 15 mph. When pedestrians, bicyclists, and children are present, even 15 mph may be too fast. Use good judgment.
Passengers may not ride in the beds of pick-up trucks (including those with camper shells).
Keep your vehicles locked and your valuables out of sight. Do not leave property out at night. Report suspicious activity to a ranger or camp host.
Lifeguard towers are traditionally staffed from Memorial Day weekend through Labor Day weekend.
Tents are not allowed on paved areas or in the campsites along the beach in the San Miguel Campground.
Alcohol is not permitted in the day use areas.
Games and activities must be safe and not harm park resources.
Wildlife
All plants and animals in the park are protected by law. Use of herbicides and pesticides are prohibited; including use of bleach or other household chemicals around camping equipment. Remember to secure your food and do not feed the wildlife.
Special Events
Reservations for ramadas, school/youth beach days, weddings, and other special events must be made a minimum of two weeks in advance by calling (805) 684-7487 or emailing the Carpinteria State Beach Special Events Coordinator.