California Trails and Greenways 2019

Viejas Resort, San Diego County
April 23 - 25, 2019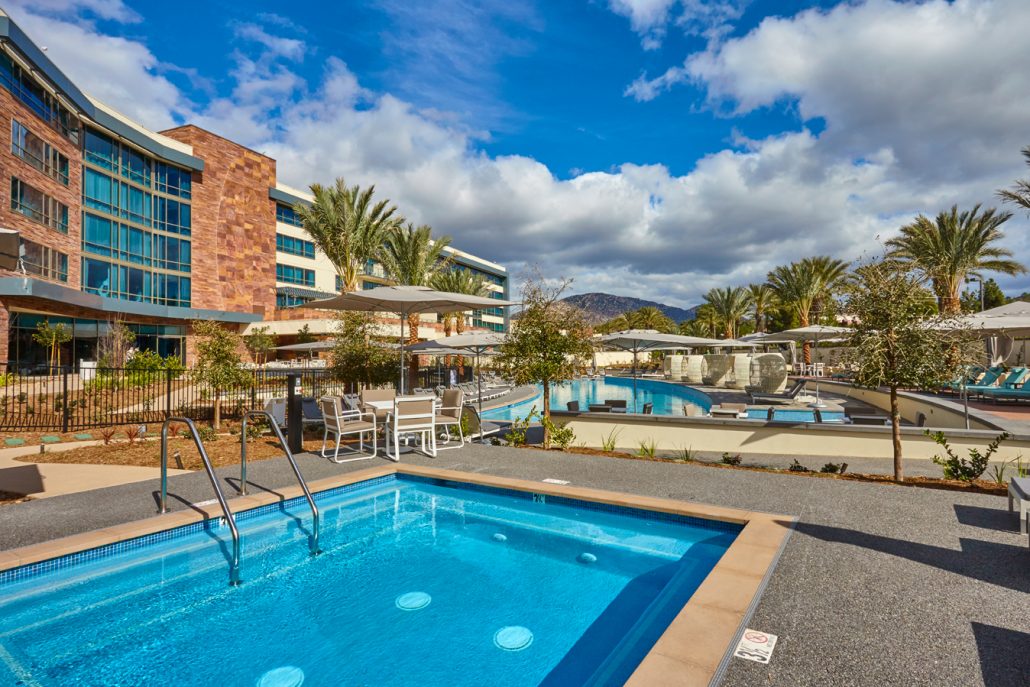 Now accepting proposals for
workshops, sessions, and award nominees
Call for Workshop Proposals - DUE NOV. 5, 2018
We are now accepting proposals for day-long and half-day workshops. Pre-conference workshops are generally day-long events providing hands-on or field learning experiences. Proposals may include any of the full range of topics and skills required to plan, construct, manage and interpret trails. Pre-conference workshops offered at past conferences can be reviewed in our archives. Download the application materials here. Workshop proposals are DUE NOVEMBER 5, 2018.
Call for Session Proposals - DUE DEC. 10, 2018
Educational break-out sessions cover the full range of trail and greenway topics. Please note that the sessions are highly competitive and only well-developed and highly relevant proposals presented by qualified experts will be accepted. Past sessions can be reviewed in our archives. Download the complete application package here. Sessions are DUE DECEMBER 10, 2018.
Call for Award Nominations - DUE JAN. 7, 2019
The Awards Committee seeks nominees for recognition at California Trails & Greenways 2019. This program is an opportunity to bring acknowledgement and appreciation to the individuals, organizations, agencies, and businesses that, through their hard work, integrity, and social responsibility, have made outstanding contributions to promote, enhance, or expand public awareness and use of trails and greenways in California during calendar year 2018. More information and the application materials can be downloaded here. A list of previous winners can be found here. Proposals are due by January 7, 2019.
Exhibitors and Sponsors
California Trails & Greenways represents a singular opportunity to reach decision makers from the trails profession. It is among the longest running and most successful trails trainings in the country - celebrating 34 years in 2019. Learn about the various exhibiting and sponsorship opportunities available and how to get the most exposure for your products and services. Download the Sponsorship Guide here!
About California Trails and Greenways
California Trails & Greenways provides high-quality education and networking opportunities for urban, rural, and backcountry trail professionals. Join leading trail experts for training and discussions on the latest advances in trail design, construction, maintenance, interpretation, volunteerism, and management. Explore new, collaborative opportunities and engage in productive, meaningful, and inspiring dialog.

PURPOSE and HISTORY
California Trails and Greenways provides opportunities to:
- Network with and talk directly to California's leading trail experts;
- Collaborate with and find new partners to build support for trail endeavors;
- Learn a full range of trail management, design, and construction topics in high-quality, innovative sessions;
- Experience hands-on learning through day-long field workshops;
- Explore exhibits featuring innovative trail-related products and services;
- Strengthen your ability to effectively design, build, manage and promote California's trails;
- Be inspired through keynote and plenary speakers and innovative trail projects throughout the state.

All activities are designed to increase the knowledge of trail, recreation and wild land management to improve non-motorized, recreational and heritage trail systems and programs throughout California.

This training by California State Parks and the California Trails Conference Foundation helps ensure effective trail stewardship for generations to come.
Help us build California's Trails Community online! Like us on Facebook.

If you would like to receive news and updates about California Trails and Greenways, consider joining our email list. Please click on the following link to subscribe to our list. https://catrailsconference.org/subscribe/
Laurel Harkness
Executive Director
California Trails Conference Foundation
(530) 665-8090
laurel@catrailsconference.org
www.catrailsconference.org

Become a fan on Facebook

California State Parks' Roads and Trails Program: trails@parks.ca.gov