California Trails and Greenways 2018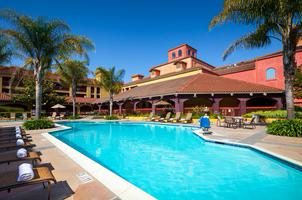 1 Doubletree Dr, Rohnert Park, CA 94928
Call for Proposals
Planning for the California Trails & Greenways 2018 is well underway and we are now actively seeking proposals for (1) the optional pre-conference workshops taking place Tuesday, March 27, 2018; (2) the educational breakout sessions taking place Wednesday and Thursday, March 28 and 29, 2018; and (3) professional, volunteer, and merit awards being presented on Thursday, March 29, 2018. Workshop and session presenters will receive $25 off conference registration. Award recipients will be hosted at the Awards Dinner. Download more information and proposal/nominations forms below.
| | | |
| --- | --- | --- |
| Call for Proposals | Date of Event/Activities | Proposals Due Date |
| Workshops | March 27, 2018 | November 20, 2017 |
| Sessions | March 28 - 29, 2018 | December 11, 2017 |
| Awards | March 29, 2017 | January 8, 2018 |
Workshops
Pre-conference workshops are generally day-long events providing hands-on or field learning experiences. Proposals may include any of the full range of topics and skills required to plan, construct, manage and interpret trails. Pre-conference workshops offered at past conferences can be reviewed in the archives here.
Download the workshop proposal form.
Sessions
Educational break-out sessions are one hour and cover the full range of trail and greenway topics. Please note that the sessions are highly competitive and only well-developed and highly relevant proposals presented by qualified experts will be accepted. Past sessions can be reviewed in the archives here.
Download the session proposal form.
Awards
The California Trails & Greenways 2018 Awards Program is an opportunity to bring acknowledgement and appreciation to the individuals, organizations, agencies, and businesses that, through their hard work, integrity, and social responsibility, have made outstanding contributions that promote, enhance, or expand public awareness and use of trails and greenways in California during calendar year 2017. Each award recipient will receive one complimentary ticket to the awards event on Thursday, March 29, 2018.
All nominees must exemplify integrity, and social and environmental responsibility. Nominees must meet the criteria of the award. Failure to demonstrate that the nominee meets these criteria may disqualify the nomination. Nominations within each category will be ranked by the judges from lowest to highest based on the responses to the narrative questions. The nominee with the highest ranking within each category will be that category's award recipient. NOTE, the "award year" is the full calendar year of 2017. Decisions by the Awards Committee are considered final.
A list of past recipients can be found here.
Download the award nomination form.
About the Conference
California Trails & Greenways provides high-quality education and networking opportunities for urban, rural, and backcountry trail professionals. Join leading trail experts for training and discussions on the latest advances in trail design, construction, maintenance, interpretation, volunteerism, and management. Explore new, collaborative opportunities and engage in productive, meaningful, and inspiring dialog.

PURPOSE and HISTORY
California Trails and Greenways provides opportunities to:
- Network with and talk directly to California's leading trail experts;
- Collaborate with and find new partners to build support for trail endeavors;
- Learn a full range of trail management, design, and construction topics in high-quality, innovative sessions;
- Experience hands-on learning through day-long field workshops;
- Explore exhibits featuring innovative trail-related products and services;
- Strengthen your ability to effectively design, build, manage and promote California's trails;
- Be inspired through keynote and plenary speakers and innovative trail projects throughout the state.

All activities are designed to increase the knowledge of trail, recreation and wild land management to improve non-motorized, recreational and heritage trail systems and programs throughout California.

This training by California State Parks and the California Trails Conference Foundation helps ensure effective trail stewardship for generations to come.
Stay in Touch
Help us build California's Trails Community online! Like us on Facebook.

If you would like to receive news and updates about California Trails and Greenways, consider joining our email list. Please click on the following link to subscribe to our list. https://catrailsconference.org/subscribe/
Contact Information
Laurel Harkness
Executive Director
California Trails Conference Foundation
(530) 562-7224
laurel@catrailsconference.org
www.catrailsconference.org

Become a fan on Facebook

California State Parks' Roads and Trails Program: trails@parks.ca.gov