California Trails and Greenways 2018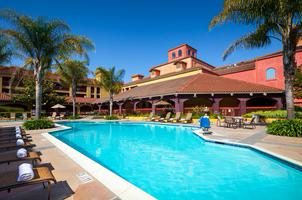 1 Doubletree Dr, Rohnert Park, CA 94928
Sponsor, Exhibit, Donate!
There are many ways you can support the event while promoting your company's products and services. Consider sponsoring through a donation or cash, goods, or services, or simply promote your organization through an exhibit. See the full range of sponsorship and exhibitor opportunities here!
2018 Platinum and Gold Sponsors


Alta creates active communities where bicycling and walking are safe, healthy, fun, and normal daily activities. We are committed to transforming communities one trip, one step, one street, park, trail, and intersection at a time.
2017 Silver Supporters
2018 Bronze Supporters
About the Conference
California Trails & Greenways provides high-quality education and networking opportunities for urban, rural, and backcountry trail professionals. Join leading trail experts for training and discussions on the latest advances in trail design, construction, maintenance, interpretation, volunteerism, and management. Explore new, collaborative opportunities and engage in productive, meaningful, and inspiring dialog.

PURPOSE and HISTORY
California Trails and Greenways provides opportunities to:
- Network with and talk directly to California's leading trail experts;
- Collaborate with and find new partners to build support for trail endeavors;
- Learn a full range of trail management, design, and construction topics in high-quality, innovative sessions;
- Experience hands-on learning through day-long field workshops;
- Explore exhibits featuring innovative trail-related products and services;
- Strengthen your ability to effectively design, build, manage and promote California's trails;
- Be inspired through keynote and plenary speakers and innovative trail projects throughout the state.

All activities are designed to increase the knowledge of trail, recreation and wild land management to improve non-motorized, recreational and heritage trail systems and programs throughout California.

This training by California State Parks and the California Trails Conference Foundation helps ensure effective trail stewardship for generations to come.
Stay in Touch
Help us build California's Trails Community online! Like us on Facebook.

If you would like to receive news and updates about California Trails and Greenways, consider joining our email list. Please click on the following link to subscribe to our list. https://catrailsconference.org/subscribe/
Contact Information
Laurel Harkness
Executive Director
California Trails Conference Foundation
(530) 562-7224
laurel@catrailsconference.org
www.catrailsconference.org

Become a fan on Facebook

California State Parks' Roads and Trails Program: trails@parks.ca.gov