For Immediate Release: 12/28/2022
Off-Highway Motor Vehicle Recreation Division to Host Grant Workshop on January 9-10
Contact: Newsroom@parks.ca.gov
California State Parks' Off-Highway Motor Vehicle Recreation (OHMVR) Division invites entities that provide off-highway vehicle (OHV) recreation opportunities to a two-day grant workshop in Bakersfield on January 9-10. In-person and virtual opportunities will be available. Participants will be informed on the various motorized grants available and how to apply for them.
The workshop is being hosted by OHMVR Division's Grants and Cooperative Agreements Program (Grants Program). The program began in the early 1970s and has provided over $769 million to agencies and organizations that develop, maintain, operate, expand, support, or contribute to environmentally friendly, well-managed, and high-quality OHV recreation areas, roads, and trails. Also, the program seeks to responsibly maintain the wildlife, soils, and habitat of project areas in a manner that will sustain long-term OHV recreation.
Eligible applicants include cities and counties, the U.S. Forest Service, the U.S. Bureau of Land Management, other federal agencies, federally and state-recognized Native American Tribes, educational institutions, nonprofit organizations, state agencies, districts, and certified community conservation corps.
Entities interested in the program are encouraged to attend the OHV Grants and Cooperative Agreements Program workshop:
WHEN: January 9 and 10, starting at 8:30 a.m.
WHERE: Registration is required to participate in either the virtual or in-person workshop. To register, please visit the webinar registration webpage.
In person: DoubleTree by Hilton Hotel, 3100 Camino Del Rio Court, Bakersfield, CA 93308.
For more information on grants available by the OHMVR Division, please visit its Grants Program webpage or send an email to ohv.grants@parks.ca.gov.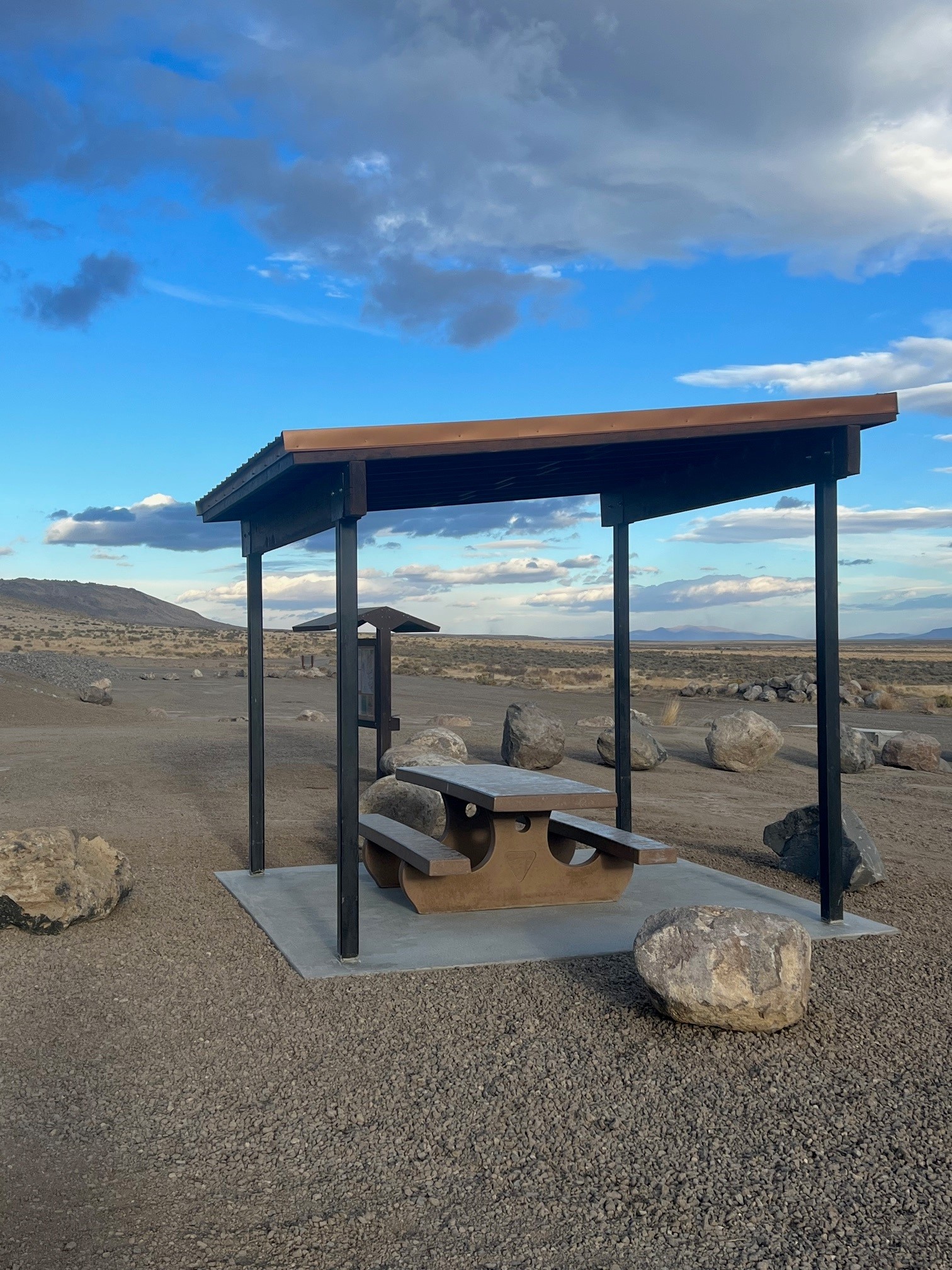 A cement slab, shade structure, and picnic bench were installed as Eagle Lake's active Development Project
---
Subscribe to California State Parks News via e-mail at NewsRoom@parks.ca.gov
California State Parks provides for the health, inspiration and education of the people of California by helping to preserve the state's extraordinary biological diversity, protecting its most valued natural and cultural resources, and creating opportunities for high quality outdoor recreation.