For Immediate Release: 6/3/2022
State Parks Hosts Underwater Livestreaming Events for World Ocean Day
SACRAMENTO, Calif.—California State Parks will deliver live underwater broadcasts to students on Tuesday, June 7, and Wednesday June 8, across its social media platforms from Whalers Cove in Point Lobos State Natural Reserve to honor World Ocean Day. In person and Zoom interactions with divers will be available for the media on Monday, June 6 only.
WHAT: Media Open House to Showcase Technology for a Live underwater broadcast to students in honor World Ocean Day
WHEN: 11 a.m. to 3 p.m., Monday, June 6
WHERE: Whalers Cove in Point Lobos State Natural Reserve
HOW: To visit in person with divers or inquire about a Zoom appointment, please RSVP to Brad Krey – Brad.Krey@parks.ca.gov by Monday June 6, 2022.
The underwater world experience will be brought to life by expert divers from State Parks and Monterey Bay Aquarium through live two-way audio and video. The feed will be incorporated into a broadcast to the public on social media and delivered directly into classrooms through the California State Parks Online Resources for Teacher and Students (PORTS) Program.
In collaboration with partners including Microsoft Education and Zoom Video Communications, the program will be presented directly to students in classrooms in California and around the world who will be able to ask questions directly to the divers. Classrooms were selected by a contest, run by PORTS, that asked students to develop a World Ocean Day logo. The winners of that contest come from the following California school districts: San Diego Unified School District, East Whittier School District, and Travis Unified School District in Fairfield.
Here are the winning logos: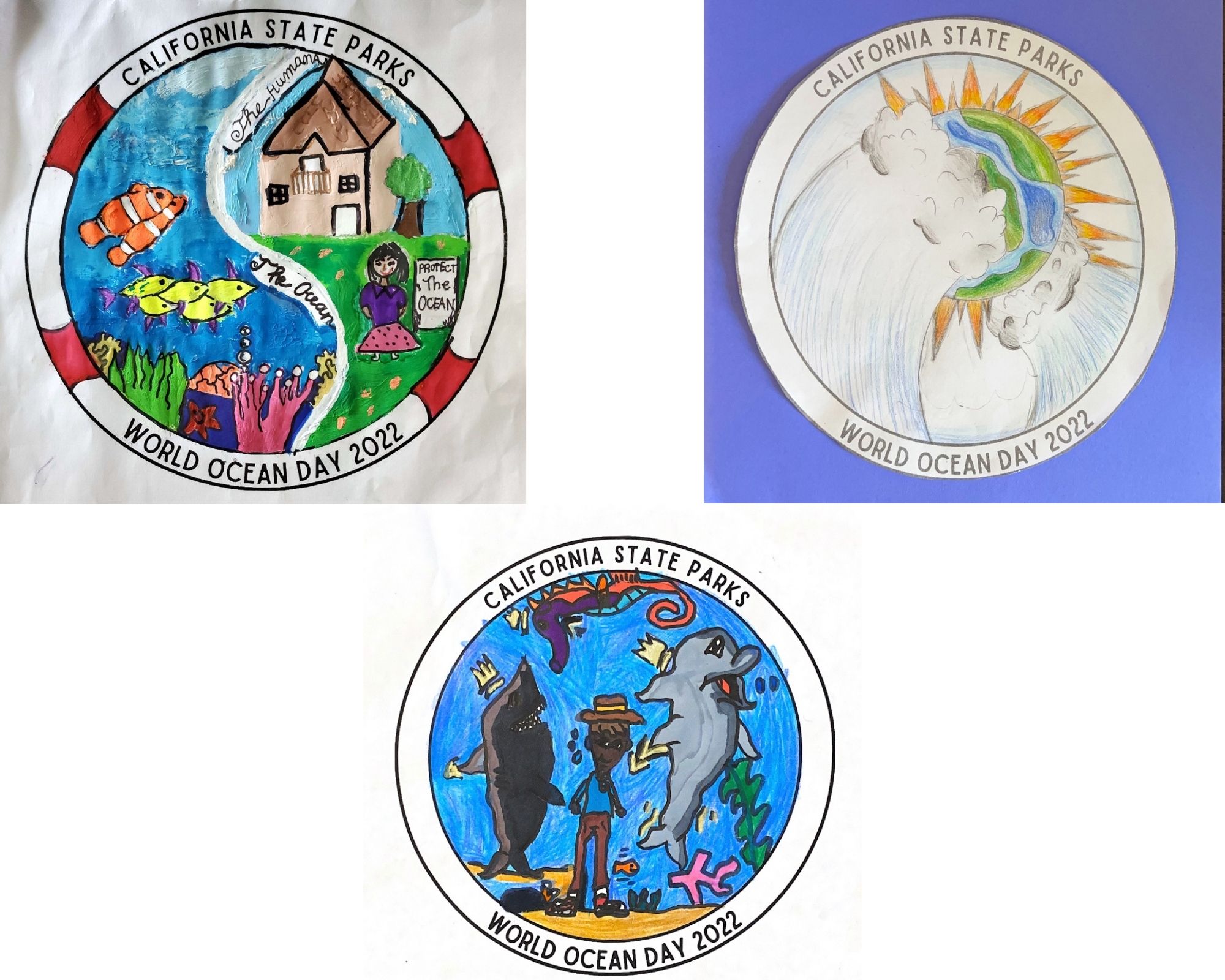 PORTS has been pioneering live video opportunities for K-12 students for almost two decades and is now bringing the magical and mysterious underwater world to students.
To learn more about the California State Parks PORTS Program, please visit: ports-ca.us.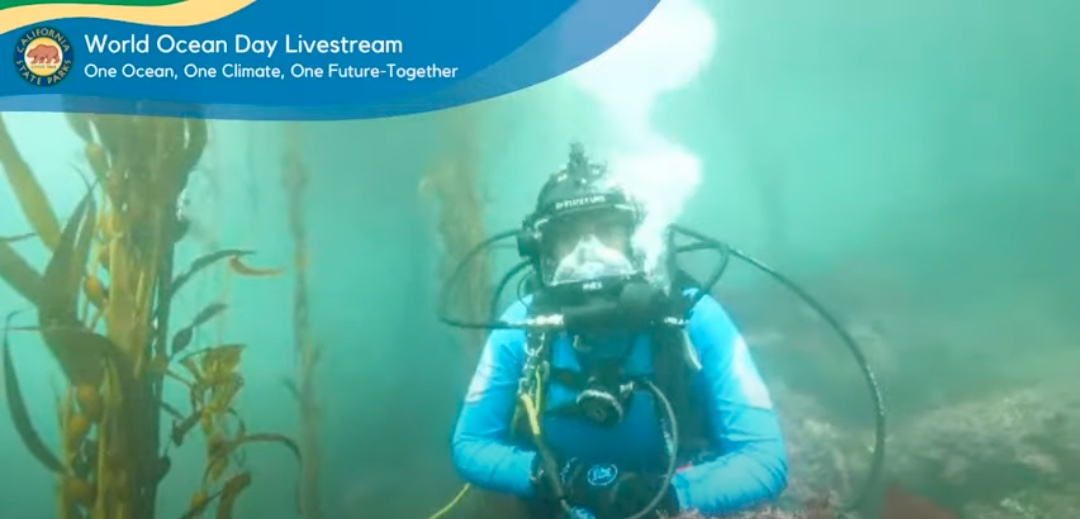 A diver speaking to students from Whalers Cove in Point Lobos State Natural Reserve
during 2021 World Ocean Day underwater broadcast.
---
Subscribe to California State Parks News via e-mail at NewsRoom@parks.ca.gov
California State Parks provides for the health, inspiration and education of the people of California by helping to preserve the state's extraordinary biological diversity, protecting its most valued natural and cultural resources, and creating opportunities for high quality outdoor recreation.