UPDATE (March 31, 2020):
This park is temporarily closed to vehicular access.
The park remains open for locals who wish to walk, hike and bike (in parks with bike trails) in the park, provided they practice social/physical distancing of 6 feet or more. This is not the time for a road trip to a destination park or beach.
In an effort to prevent visitation surges and help stop the spread of the coronavirus (COVID-19), State Parks has implemented the following safety measures to date:
Closed some parks, meaning all trails and restrooms within these parks are closed.
Closed vehicular access at remaining parks, including for off-highway vehicle riding.
Closed all campgrounds, museums and visitor centers.
Cancelled all events.
A list of closures is available online at
parks.ca.gov/FlattenTheCurve
. The list is dynamic and updated on a regular basis.
Phone Number
(707) 464-6101
Park Hours
Open year-round. Day use sunrise to sunset. Campground closed until further notice.
Driving Directions to Tolowa Dunes SP
The park is located 2 miles north of Crescent City.
From Crescent City, CA:
Take Northcrest Dr. north off of HWY. 101. Access roads are Old Mill Rd., off Northcrest Dr. and further along Northcrest Dr. (which becomes Lake Earl Dr). Turn left on Lower Lake Rd to Kellogg Rd. Proceed west to park area.


Online reservations are not available for this park.
No online brochures available for this park.
BOATING
Boating
Boat Ramps

TRAIL USE
Bike Trails
Hiking Trails
Horseback Riding

DAY-USE ACTIVITIES & FACILITIES
Historical/Cultural Site
Fishing
Guided Tours
Beach Area
Nature & Wildlife Viewing
Geocaching

OTHER FACILITIES & VISITOR INFORMATION
Parking
Restrooms

Virtual Programs
During this period of social distancing due to COVID19 outbreak, join California State Parks on a daily digital exploration of our northernmost state parks! Each day we will virtually gather to explore what lies behind the redwood curtain. Your friendly guide will offer an online experience from the northern corners of California, through nature walks, historic and natural resources exploration, Q&A, and more! Tune in to experience tall trees and rugged seas- all from the comfort of your home. Programs offered every day of the week at 3pm. If you miss a program dont worry, each session will be archived and captioned for later access. To access, follow "California State Parks North Coast Redwoods'' on Facebook.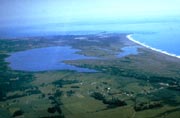 This park takes in some of the finest wetlands habitat on California's northern coast. An ancient sand dune complex that has evolved into several distinct ecological communities, Tolowa Dunes encompasses ocean beach, river, open and vegetated sand dunes, wooded ridges, and wetlands. A diverse assortment of birds, animals and plant life thrive here, and the area serves as an important stopover on the Pacific flyway for thousands of migrating ducks, geese and swans. The Smith River is a good place for salmon and steelhead fishing, and cutthroat trout can be taken at Lake Earl. The basic amenities are provided for campers at two primitive campgrounds, including a ride-in horse camp and six walk-in sites.
About the park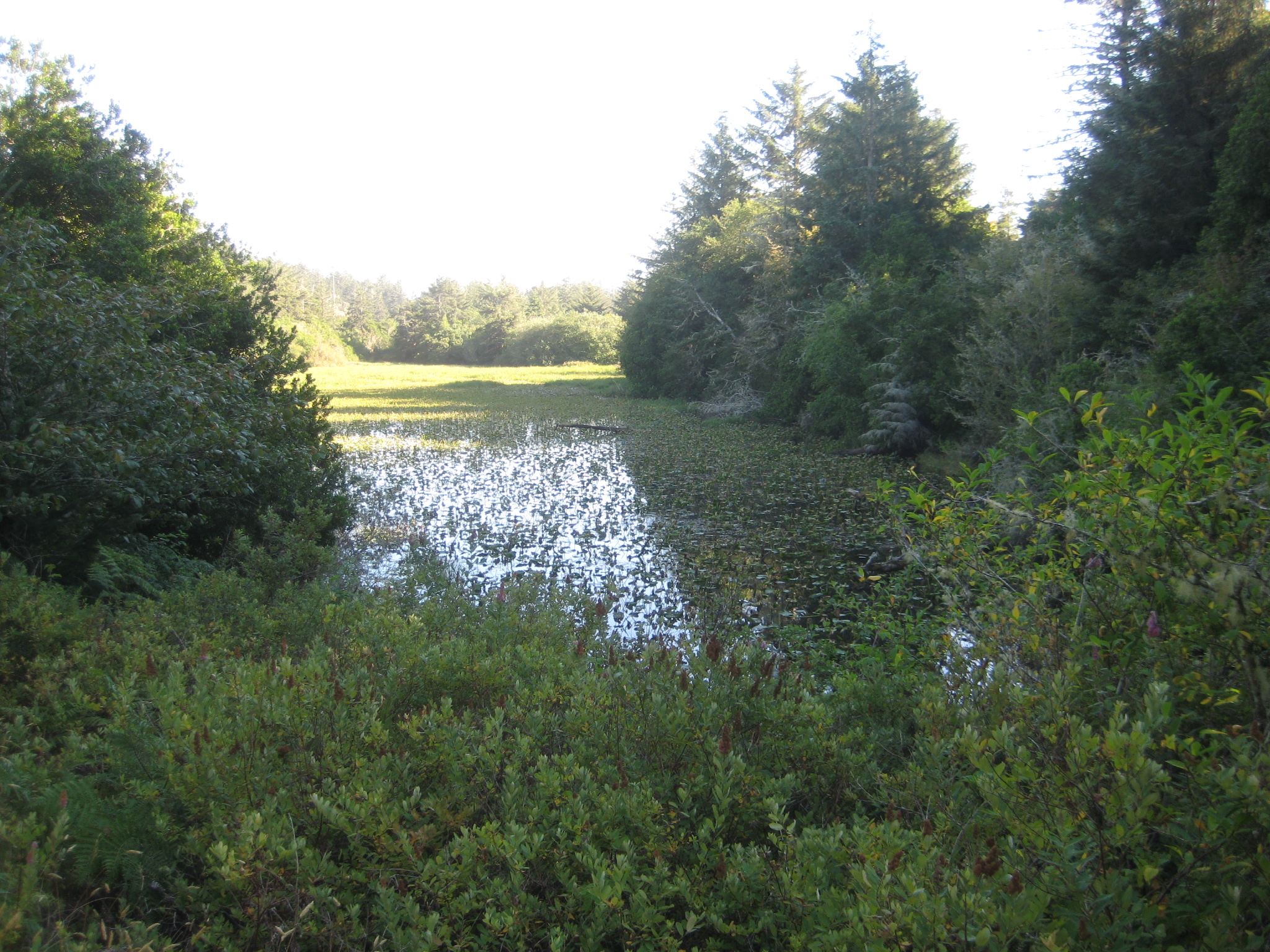 The Lake Earl area offers an array of opportunities for the nature enthusiast. Hundreds of species of birds including the rare Canada Aleutian goose and the Peregrine falcon can be seen in the forests and wetlands. Deer, coyote and raccoons may be spotted along the many miles of trails that traverse the park.

Great displays of wildflowers can bee seen in the spring and early summer. Marine mammals such as sea lions and harbor seals can be spotted along the coast; gray whales migrate from Alaska to Baja California. Salmon and steelhead are seasonal in the Smith River, cutthroat trout and Starry flounder are in Lakes Earl and Tolowa, and bass and crappie are in Dead Lake.

The Tolowa people were the most recent Native Americans to occupy the area. The natural resources of the area were very important aspect of the Tolowa's economic and political way of life.
Additional Visitor Services

Crescent Trail Rides (Guided horseback trail rides)
Location/ Directions
2 miles north of Crescent City.
From Crescent City CA take Northcrest Dr. north off of HWY. 101. Access roads are Old Mill Rd. off Northcrest Dr. and further along Northcrest Dr. (which becomes Lake Earl Dr.) turn left on Lower Lake Rd. to Kellogg or Pala Roads.
Lake Earl, CA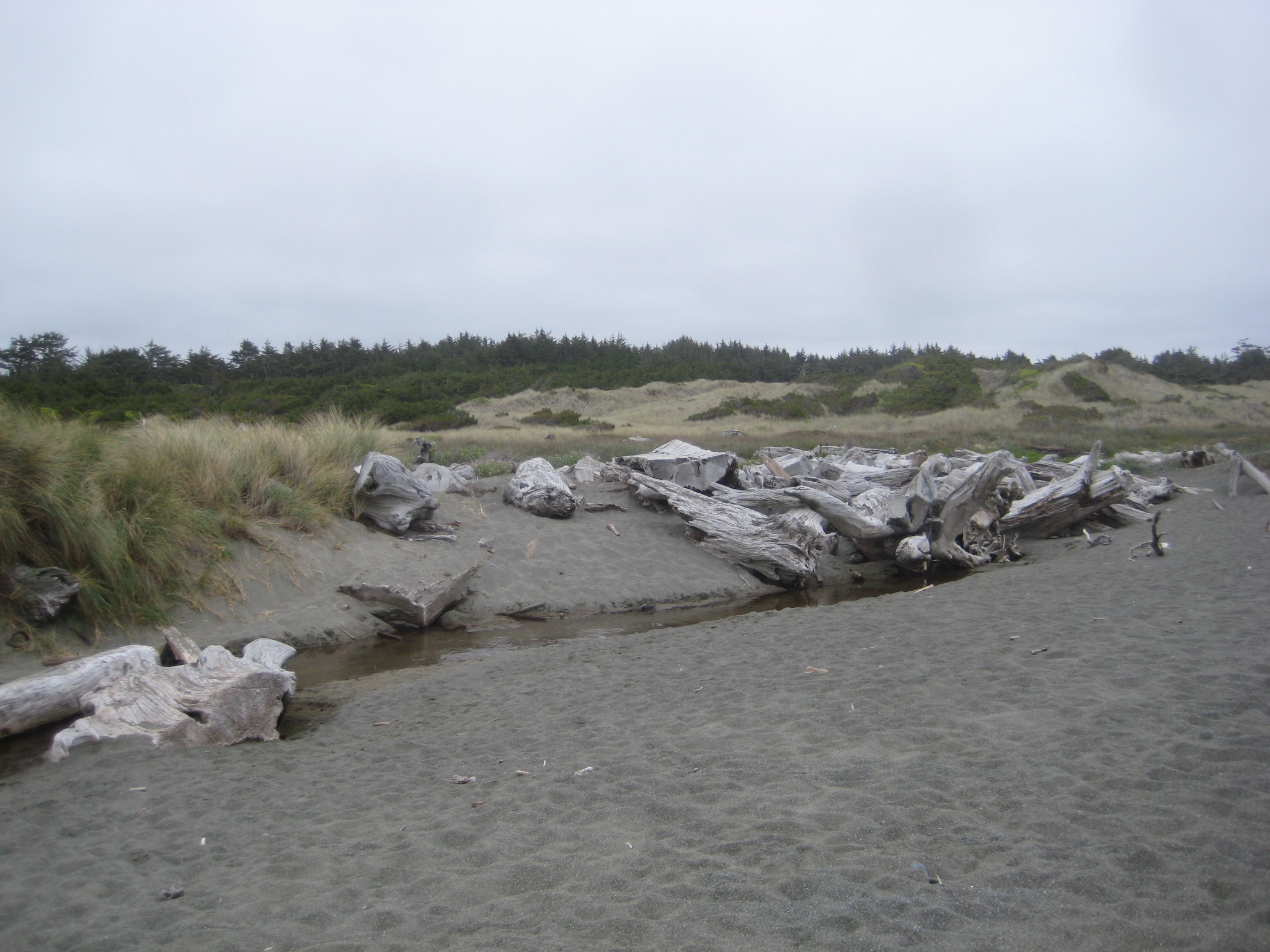 Seasons/Climate/Recommended clothing
Summer days range from the 60's to 70's (degrees fahrenheit). Nights are in the 40's.
Winter days range from the 40's to 60s (degrees fahrenheig). Nights are in the 30's.
Rainfall average is about 60" to 80" per year, falling mostly between November and May.
Social Feed