UPDATE (May 21, 2020) - As California State Parks begins working with locals on a phased and regionally-driven approach to increase access to state park units where compliance with state and local public health ordinances can be achieved, it is important for visitors to continue to practice physical distancing and avoid congregating with people outside their immediate household. Everyone has the responsibility to mitigate the spread of COVID-19.
Here are some guidelines for people visiting Tolowa Dunes SP:
What is open now?
Day Use Vehicular Access.
Very limited parking is now available to the public.
Trails.
Beaches.
What is currently closed at this park and throughout the State Park System?
Statewide:
Campgrounds.
High public-use indoor facilities, including museums and visitor centers.
Special events and tours continue to be canceled until further notice.
Are there any new visitor guidelines?
Yes, please see below:
Stay Local: Stay close to home. Walk or bike into the park. Parking is very limited. Do not take road trips to parks and beaches or to neighboring states.
Stay Active: Keep walking, jogging, hiking and biking. Watch for one-way trails.
Stay Safer at 6 Feet: Maintain a physical distance of 6 feet or more. Gatherings, picnics and parties are not allowed. Visitors will be asked to leave if there are too many people at the park, beach or on trails to allow for the required physical distance.
Stay Clean: Be prepared. Bring soap/sanitizer and pack out all trash.
Stay Covered: The state now requires you to wear a face covering in most indoor settings and public outdoor spaces when you cannot maintain physical distancing of six feet or more from people outside of your immediate household. For details, please visit CDPH's guidance here. Visitors should also abide by their local county health orders.
Thank you for your patience and continued support of California State Parks as we work to limit your risk for exposure to COVID-19 in the outdoors. For more information, please visit
parks.ca.gov/FlattenTheCurve
.
Phone Number
(707) 464-6101
Park Hours
Open year-round. Day use sunrise to sunset. Campground closed until further notice.
Dogs Allowed?
Yes
Except for service animals, dogs not allowed on trails.
Driving Directions to Tolowa Dunes SP
The park is located 2 miles north of Crescent City.
From Crescent City, CA:
Take Northcrest Dr. north off of HWY. 101. Access roads are Old Mill Rd., off Northcrest Dr. and further along Northcrest Dr. (which becomes Lake Earl Dr). Turn left on Lower Lake Rd to Kellogg Rd. Proceed west to park area.


Online reservations are not available for this park.
No online brochures available for this park.
Upcoming Park Events
No events scheduled at this moment.
BOATING
Boating
Boat Ramps

TRAIL USE
Bike Trails
Hiking Trails
Horseback Riding

DAY-USE ACTIVITIES & FACILITIES
Historical/Cultural Site
Fishing
Guided Tours
Beach Area
Nature & Wildlife Viewing
Geocaching

OTHER FACILITIES & VISITOR INFORMATION
Parking
Restrooms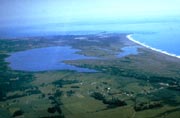 This park takes in some of the finest wetlands habitat on California's northern coast. An ancient sand dune complex that has evolved into several distinct ecological communities, Tolowa Dunes encompasses ocean beach, river, open and vegetated sand dunes, wooded ridges, and wetlands. A diverse assortment of birds, animals and plant life thrive here, and the area serves as an important stopover on the Pacific flyway for thousands of migrating ducks, geese and swans. The Smith River is a good place for salmon and steelhead fishing, and cutthroat trout can be taken at Lake Earl. The basic amenities are provided for campers at two primitive campgrounds, including a ride-in horse camp and six walk-in sites.
About the park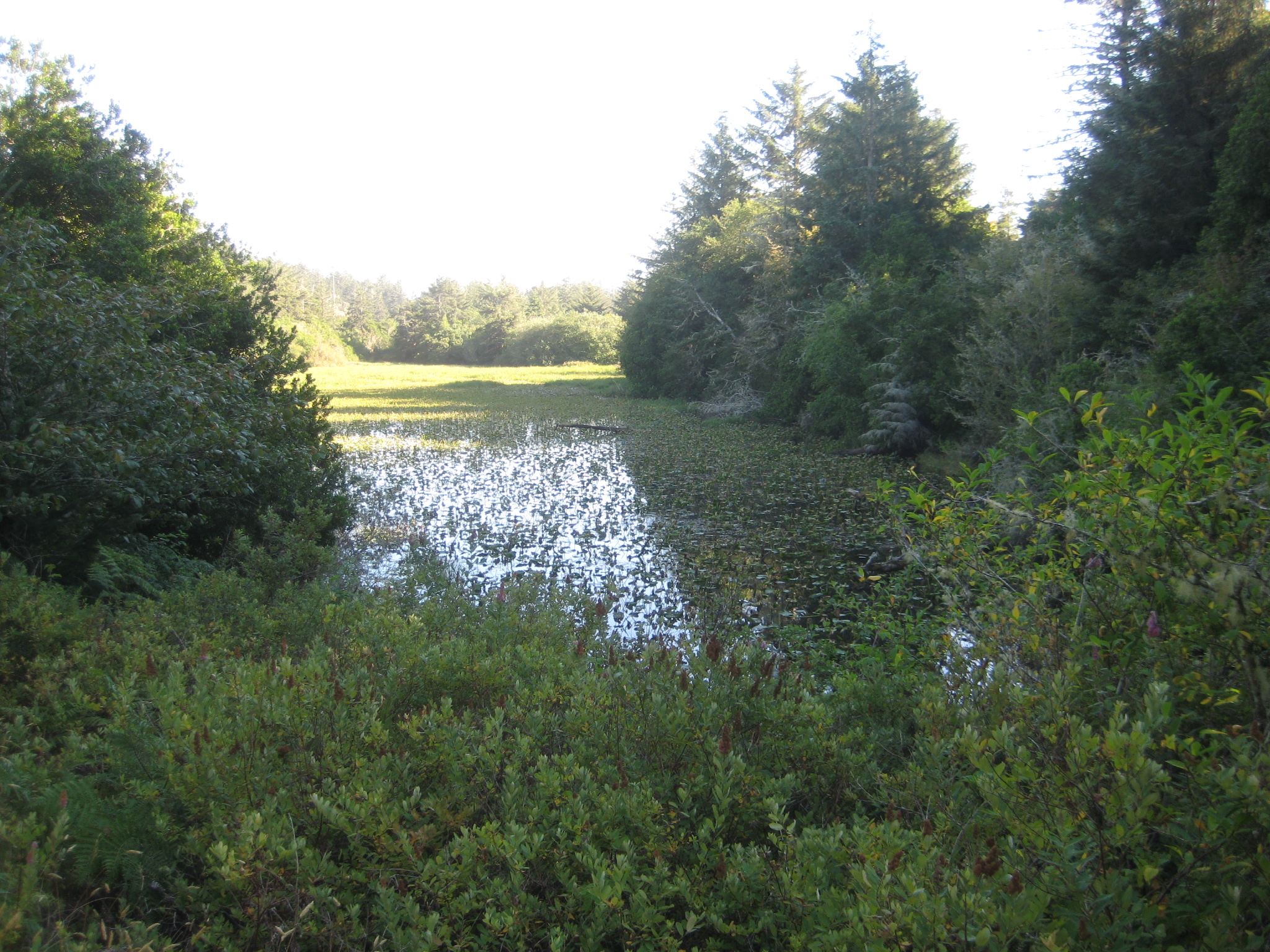 The Lake Earl area offers an array of opportunities for the nature enthusiast. Hundreds of species of birds including the rare Canada Aleutian goose and the Peregrine falcon can be seen in the forests and wetlands. Deer, coyote and raccoons may be spotted along the many miles of trails that traverse the park.

Great displays of wildflowers can bee seen in the spring and early summer. Marine mammals such as sea lions and harbor seals can be spotted along the coast; gray whales migrate from Alaska to Baja California. Salmon and steelhead are seasonal in the Smith River, cutthroat trout and Starry flounder are in Lakes Earl and Tolowa, and bass and crappie are in Dead Lake.

The Tolowa people were the most recent Native Americans to occupy the area. The natural resources of the area were very important aspect of the Tolowa's economic and political way of life.
Additional Visitor Services

Crescent Trail Rides (Guided horseback trail rides)
Location/ Directions
2 miles north of Crescent City.
From Crescent City CA take Northcrest Dr. north off of HWY. 101. Access roads are Old Mill Rd. off Northcrest Dr. and further along Northcrest Dr. (which becomes Lake Earl Dr.) turn left on Lower Lake Rd. to Kellogg or Pala Roads.
Lake Earl, CA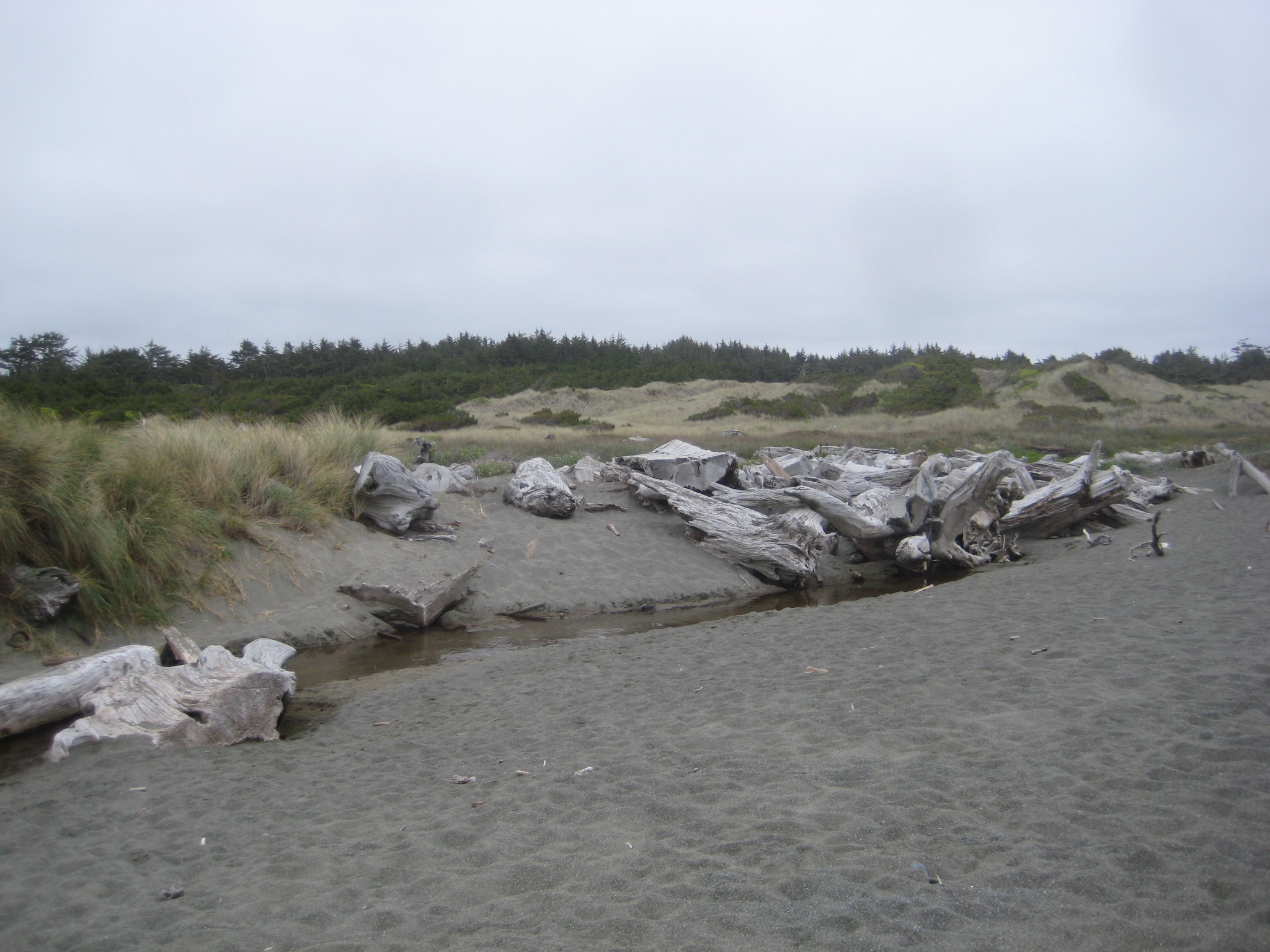 Seasons/Climate/Recommended clothing
Summer days range from the 60's to 70's (degrees fahrenheit). Nights are in the 40's.
Winter days range from the 40's to 60s (degrees fahrenheig). Nights are in the 30's.
Rainfall average is about 60" to 80" per year, falling mostly between November and May.
Social Feed