Del Norte Coast Redwoods SP -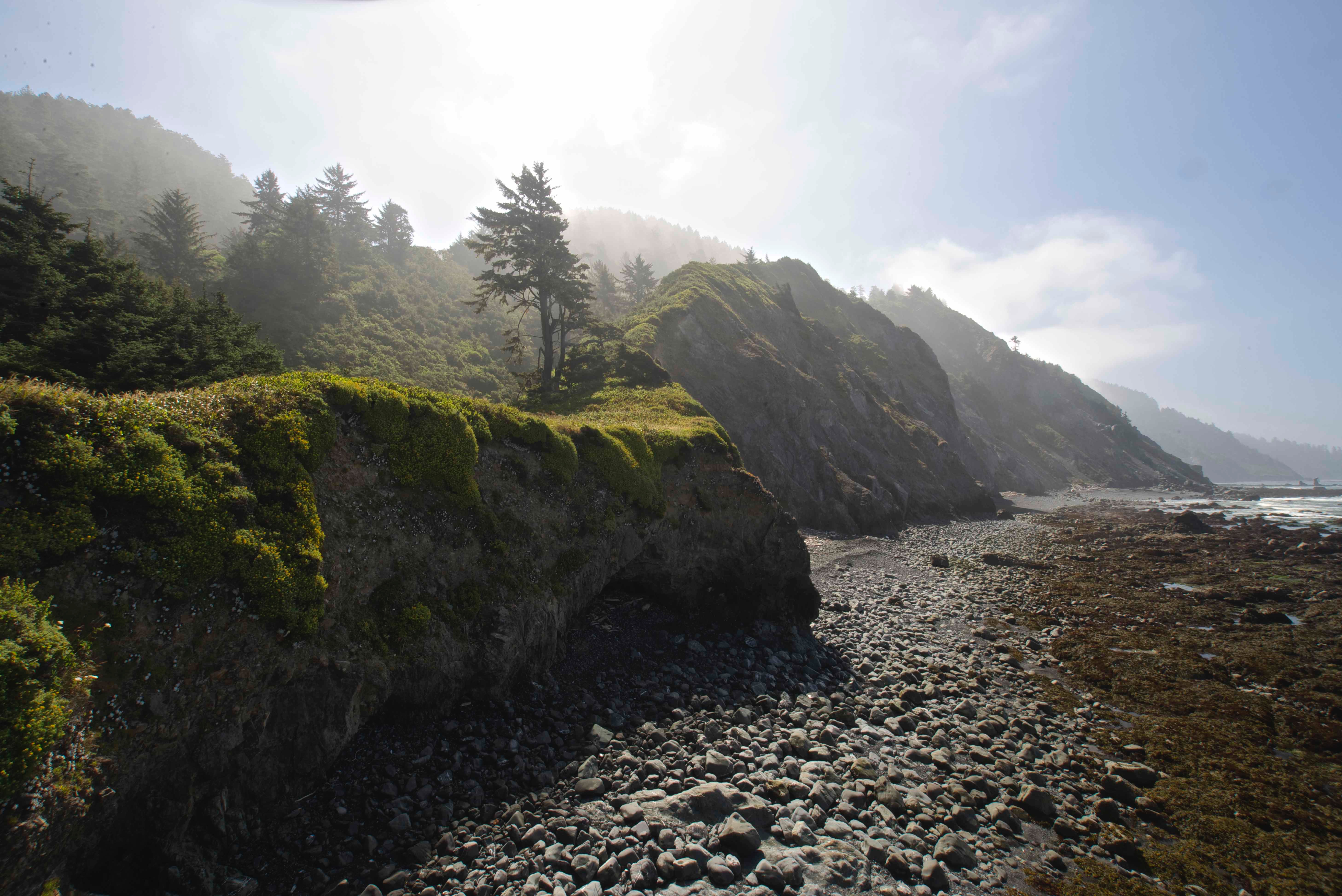 Tall trees meet the sea at Del Norte Coast Redwoods State Park. Just south of Crescent City, Mill Creek Campground is the perfect basecamp for exploring this remote, 8-mile-long swath of coastline, as well as three other parks that make up the Redwood National and State Parks group. With up to 100 inches of rain a year, these North Coast parks grow the tallest trees in the world. They also protect 45 percent of Earth's last remaining old-growth redwood forests.
In two short, steep miles, Del Norte's Damnation Creek Trail leads from fern-festooned redwoods down to rocky tidepools and crashing waves. A scenic stretch of California's 1,200-mile-long Coastal Trail runs the length of the park as well, a treat for bicyclists as well as hikers.
On weekends, visitors can explore the area's past—and future—at Mill Creek Day Use Area on the east side of the park, where scientists are developing restoration science to heal the wounds of mid-20th century logging.

Visitors are required to watch this short video about the impact human food has on park wildlife.
Redwood National and State Parks
Del Norte Coast Redwoods State Park's 33,000 acres are managed cooperatively by the National Park Service and the California Department of Parks and Recreation, along with Prairie Creek Redwoods State Park, Jedediah Smith Redwoods State Park, and Redwood National Park.
Weather Summer temperatures range from 40–80 °F. Cooler along the coast. Morning and evening fog is common. Winter 30–55 °F. Dress for rain November to May with up to 100 inches annually.
Rules & Notifications
Don't feed wildlife and keep your camp free of all traces of food.
Store food in an animal-proof food locker.
Place all your garbage in an animal-proof trash can.
Mill Creek Campground takes reservations from May through September. The rest of the year sites are available on a first-come first served basis.
Del Norte's topography is steep, with elevations from sea level to 1,277 feet. Coastal areas are generally inaccessible except by Damnation Trail and Footsteps Rock Trail.
Half-mile-long Wilson Beach, or False Klamath Cove, is meant for strolling and provides excellent tidepool viewing at low tide. It is not safe for swimming due to the steep beach slope, rocky conditions, frequent rough seas and cold water.