CHECK OUT OUR FACEBOOK AND INSTAGRAM PAGES FOR MORE INFORMATION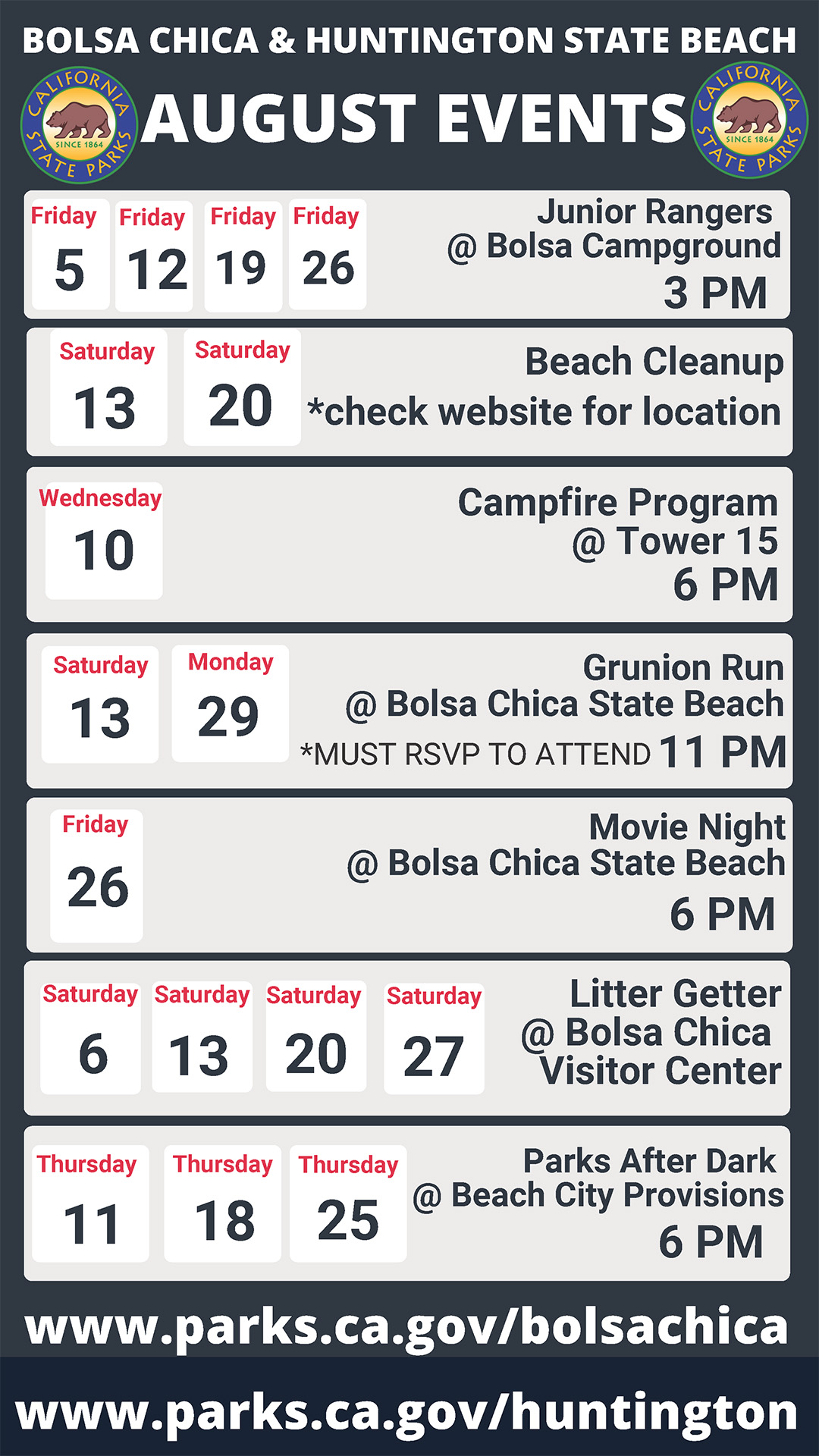 JUNIOR RANGERS
Junior Rangers are back for the summer season! Become a Junior Ranger on Fridays from 3 p.m to 4 p.m. at the Bolsa Chica State Beach Lifeguard Headquarters. This free program for kids is a great way to get outside after work and bring your family to enjoy the beach. We will set up a bonfire pit for parents to enjoy during the Junior Ranger program and kids to enjoy after the program ends.
CAMPFIRE PROGRAM
Bring your family to enjoy a sunset bonfire at Tower 15 by our new concessionaire, the Huntington Beach House. Staff will set up a bonfire to roast s'mores over and a short program for the family to enjoy. Join us on Wednesday, August 10th at 6 p.m.!