Park Interpretive and Educational Programs
Current Programs
Junior Rangers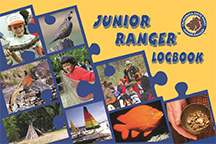 Junior Rangers is one of California State Parks' most popular programs. It is offered in over 70 state parks.

Junior Ranger activities cover a variety of topics, including animals, plants, history, weather, recycling and park careers. They are tailored to the local environment and the resources of the park where the program is held. Each activity provides a worthwhile experience that promotes further thought and action by the child, rather than just instruction.

The Junior Ranger program, in inspiring children to become resource stewards, is truly a promise to the future of California and the world.
Check our calendars in the park for program and event times
What is Adopt-A-Beach®?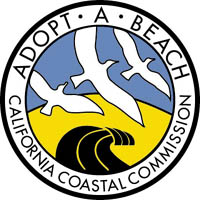 When a group "adopts" a beach, they commit to cleaning it at least three times per year, although school groups can fulfill their obligation with a single cleanup. Groups are encouraged to re-adopt at the end of the year. The Adopt-A-Beach® program fosters feelings of pride and ownership as volunteers begin to care for "their" beach, helping to tackle the urgent problem of marine debris head-on.
The process is simple and has been received with great enthusiasm by corporations, service and professional organizations and hundreds of California schools. Contact your local beach manager directly or the Adopt-A-Beach® program at coast4u@coastal.ca.gov or (800) COAST-4U for more information.