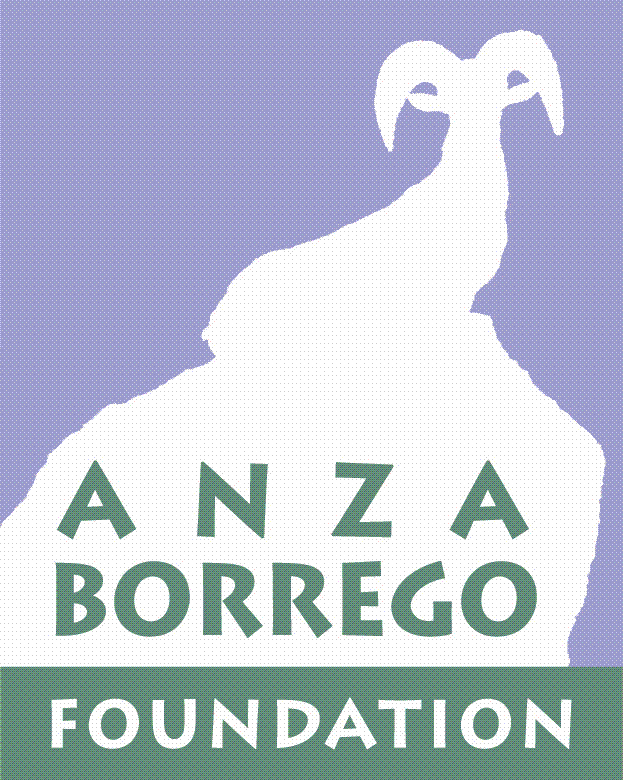 Anza-Borrego Foundation (ABF) has a forty-year legacy of promoting conservation in Anza-Borrego Desert State Park® and the surrounding ecological region through land acquisition, education, interpretation, and scientific studies.

Formed in 1967, the mission of the Foundation was solely to support and acquire land for the Anza-Borrego Desert State Park® through donation or purchase from willing sellers. ABF has acquired over 42,000 acres of in-holdings for the Park and is hard at work obtaining the remaining 32,000. Every acre of threatened desert purchased by ABF becomes part of the Park, protecting plants, animals and other resources for present and future generations.

In 2003, their mission expanded when Anza-Borrego Institute was established to support and augment the education, interpretation, and research within Anza-Borrego Desert State Park and the other five parks that comprise the Colorado Desert District.

The Institute offers year-round programs for students and adults in natural history, science, Native American culture, archaeology, and the arts. Their programs are in-depth explorations with expert instructors. Learning opportunities are extended through youth programs, including fifth grade conservation camps, distance-learning and Junior Rangers, graduate research scholarships, science symposia and citizen science programs.

Anza-Borrego Foundation has proven itself to be a valuable asset to visitors and staff at Anza-Borrego Desert State Park. Support ABF by becoming a member! For more information about the association, to sign-up for a program, or to become a supporter, please visit the Anza-Borrego Foundation website.
---
Anza-Borrego Foundation

P.O. Box 2001
Borrego Springs, CA 92004
Tel: (760) 767-0446