Baldwin Hills Scenic Overlook
NOTICE: Due to the Trail and Stormwater Improvement Project, from May 1, 2018-April 1, 2020, sections of the trails and stairs will be closed for construction and restoration work.
Take in breathtaking views, hike through restored native habitat, and enjoy a state of the art visitor center at your stunning new urban park, Baldwin Hills Scenic Overlook. Visitors can begin to discover, or residents can rediscover Los Angeles from this 500 ft. peak just southwest of downtown. Exhibits tell the story of this once drilled and exploited land which has now become a symbol of restoration, conservation and hope. A short walk away, visitors are treated to a panoramic view of the entire Los Angeles Basin, the Pacific Ocean and surrounding mountains.

Park Hours: 8 am to sunset daily
Parking Fee: $2/hour or $6/day. Use automated pay machine in parking lot. Display receipt on dashboard.

Visitor Center Hours:
For the most up-to-date hours, please check our Facebook page (under the "About" section) or call the Visitor Center at: 310.558.5547
Current hours (March-May 2018):
Monday: Closed
Tuesday: Closed
Wednesday: 9am-5pm
Thursday: 9am-5pm
Friday: Closed
Saturday: 9am-5pm
Sunday: 9am-5pm
*Due to staffing levels, subject to change

Site Rental Reservations for Your Event or Special Occasion:
Go to Special Events at the top of this page.
You can email the Special Event Coordinator at Larry.Fulmer@parks.ca.gov.

CLICK HERE for Special Event application, prices and guidelines.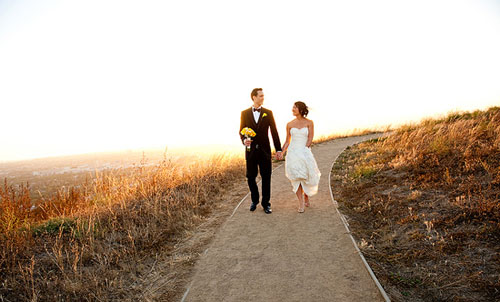 Filming Permits
If you would like to perform commercial or student filming or photography at the park, you need to contact the State Park film permit coordinator at 818.880.0358.


Things To Do
The main hiking trail is steep and winds up one mile from the park entrance at Jefferson Blvd. and down from the Scenic Overlook. The trail zig zags around a very steep and straight staircase visitors can also access. An easy loop trail crowns the 58 acre park. Seasonal displays of native wildflowers, bird and wildlife viewing, picnicking and opportunities for kids and families to connect with the park's natural and cultural heritage are here for visitors to experience. People can enjoy the scents of nature, recreate, learn about the natural and cultural heritage of Los Angeles and be inspired by the view.

CLICK HERE TO VIEW TRAIL MAP

Location-Directions
The park's main entrance is at 6300 Hetzler Rd. in Culver City off of Jefferson Blvd. The park is accessible via the 10 and 405 freeways. Parking is available at the top of the hill near the visitor center for $2/hour or $6/day.

Accessibility
All facilities are accessible.

Park Activities
Free guided interpretive programs and public events are offered at the park by California State Parks staff and volunteers. Click on the tab Interpretive activities at the top of this page on the right.

Please Remember
Alcohol is not allowed
Dogs are not allowed

Hiking Tips:
Stay Hydrated
Stay on the trail
Do not leave valuables in the car and especially in plain sight.
Everything in the park is protected; please don't take home any souvenirs.

Also visit the California State Parks website and view your many California State Parks in the Angeles District and across the state.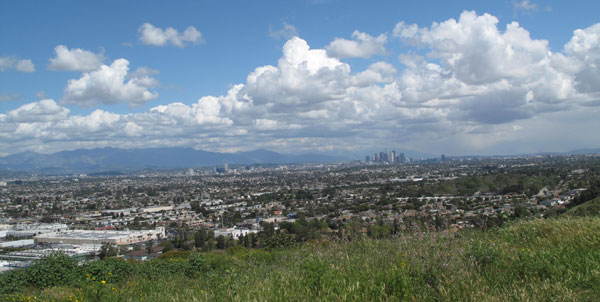 Also Check Out
Native Plants of the Baldwin Hills Scenic Overlook