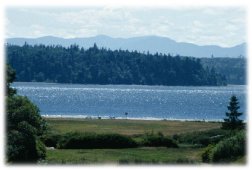 The Bidwell Bar Association, named for General John Bidwell's historic gold mining town, is a nonprofit corporation working in cooperation with Lake Oroville State Recreation Area. The mission of the Bidwell Bar Association is to further the interpretive goals of Lake Oroville State Recreation Area, perpetuate the history of Bidwell Bar and the Feather River gold mining area, and support special events emphasizing historic interpretation.

The association, founded in 1980, assists the park by purchasing interpretive equipment, installing and improving visitor center exhibits, and supporting a dedicated group of State Parks volunteers/docents. The docents carry out special projects, assist staffing the visitor center, and present two annual events interpreting the Gold Rush history of the local area.

The Bidwell Bar Association has proven itself to be a valuable asset to the visitors and staff at Lake Oroville State Recreation Area.

Join them by becoming a member! Call or write today for a brochure and membership application.

---
Bidwell Bar Association
917 Kelly Ridge Road
Oroville, CA 95966
TEL 530-538-2219 / FAX 530-589-6942