Come to Mt Tamalpais State Park to start your new year in nature!
People who love to hike can choose betwen 4 docent-led guided hikes that start at Rock Spring and follow different routes to East Peak and back. Families with young children and people with disabilities can participate to 2 accessible interpreter-led guided walks, one around the Mt Theatre and the other at East Peak along the Verna Dunshee trail.
Thanks to our volunteers, the Gravity Car Barn and the Visitor Center at East Peak will be open for people to enjoy refreshments and explore the rich history of the mountain.
HIKES
Meeting time and place for all 4 hikes is 9:30am at Rock Spring. Hikes are MODERATE to STRENUOUS. As you will arrive to the parking area, look for sandwhich signs with different hike descriptions on them. Choose the hike you prefer and meet the hike leader at the correspondent sign. Wear warm layered clothing, sturdy hiking boots, and bring water, snacks and lunch.
GUIDED WALKS (accessible!):
Guided walks are EASY, LAID-BACK walks approximately 1 mile in lenght. Great for people who enjoy a relaxed time, families with young children or pets, older adults, and people with disabilities. There are two walks at two different meeting times and places:
The Mt Theatre Walk will start at the entrance of the Mt Theatre at 10:30AM.
The Verna Dunshee Walk will start at the Verna Dunshee trailhead (East Peak's bathrooms) at 1PM.
We hope for sun, but this event will happen rain or shine. We will update this post with weather details closer to the event date. Keep posted!
View from Verna Dunshee trail at East Peak: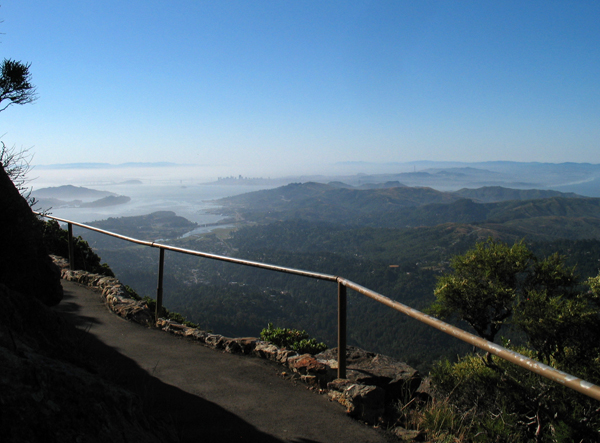 Event Dates