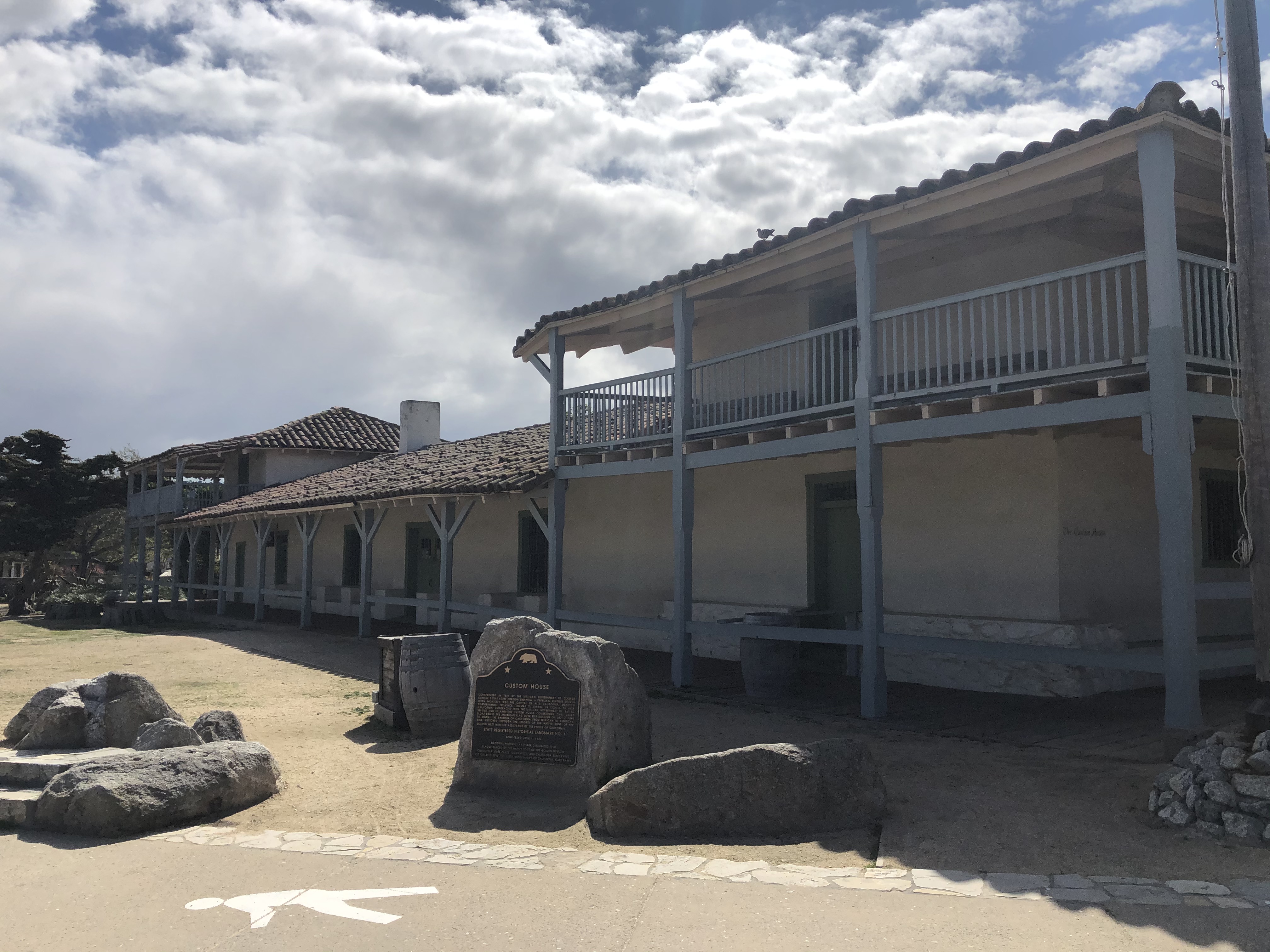 History
At one time, the Custom House presided over Mexico's primary port of entry on the Alta California coast. It was here that Commodore John Drake Sloat raised the American flag in July 1846, claiming over 600,000 square miles of territory for the United States. This territory later was included in all or portions of the states of Utah, Colorado, Arizona, California and New Mexico.
This building is recognized as the oldest government building in California. It is State Historic Landmark #1. Wander through this adobe building and find it as it looked in the 1840s. Try guessing to what purpose the items on display were used.
Custom House Virtual Tour
Visit the New Custom House Gift Shop!
Open now! Find many Monterey -themed items featuring books, cards by local artists, games and maritime merchandise with a sense of history!.
Sponsored by the Monterey State Historic Park Association
(831) 649-7111
Entrance to Custom House Store