Stagecoach Concession Opportunity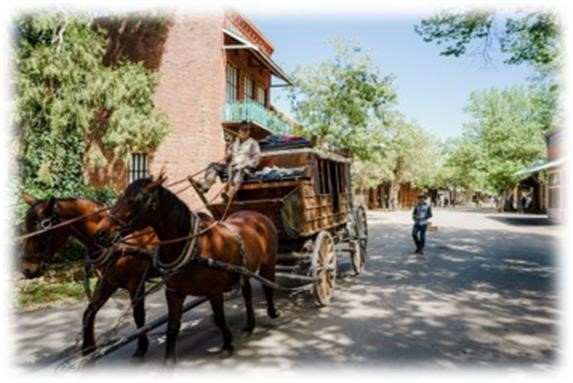 California State Parks is preparing to release a Request for Proposals (RFP) for the Stagecoach Concession Contract in Columbia State Historic Park. This RFP is set to be released in Spring/Summer 2022. Contact Kristan Robinson-Bates at (209) 768-3827 or kristan.robinson@parks.ca.gov to be added to the contact list to be notified when the RFP is released.
D-Block Project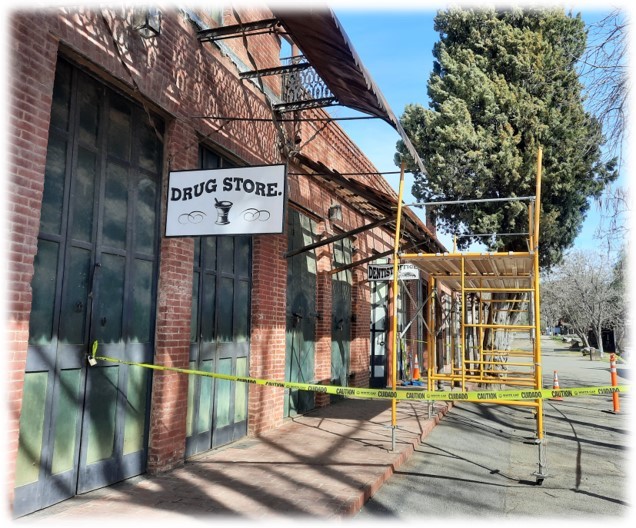 The buildings on the corner of State St. and Main St. are in the process of undergoing some much-need repairs. What's known as the D-Block Project began in January and is scheduled to be completed before summer 2022. D-Block includes the City Hotel Building, Brown's Coffee & Sweets Saloon, Towle & Leavitt, the drug store exhibit, the photo shop, the dentist office exhibit, and the State Street Firehouse. Various work that will be performed at these locations will include plaster repair, brick repair, painting, awning repairs, iron door repairs, roof replacement and the rebuilding of the interior of the old photo studio. Additionally, the Carpenter Shop will have iron door and brick work, plaster repair, paint and a front awning replacement, and the Jack Douglass Saloon will have the wood shingles on its awning replaced.
The State St. Firehouse, Dental and Drug Store Exhibits are currently closed to the public and will be reopened once all repair work has been completed.