Spend some time with us this season!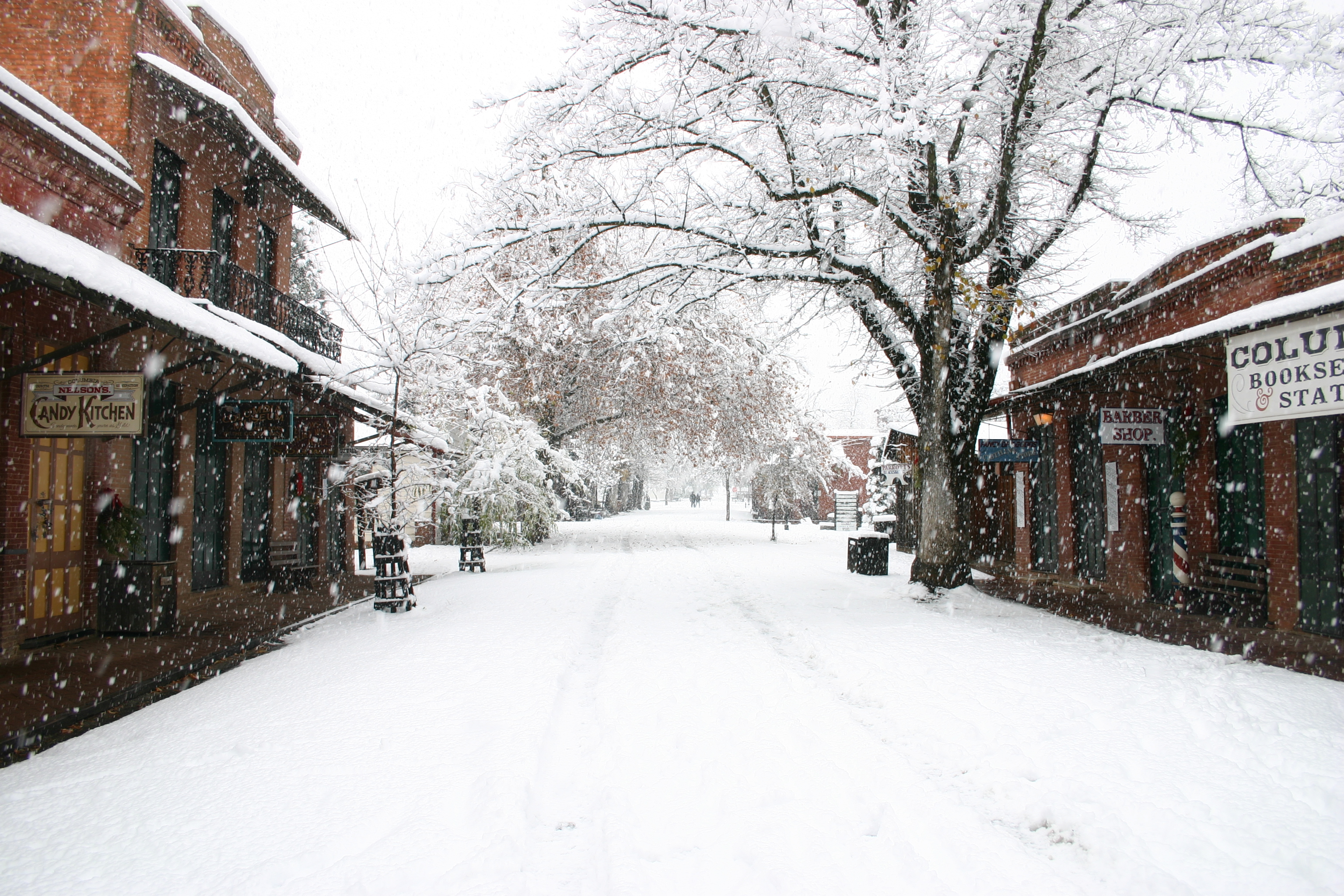 This year, Columbia will host a variety of holiday events. Kicking off the season, the City Hotel Restaurant will host the Victorian Feast. The feast will run from December 8th, 10th, 14th, and 15th beginning at 6:00pm each evening, and will include Christmas carols, a five course meal and fine wines. Call (209) 532-5964.
On December 1st and 2nd, take part in the docent-led Lamplight Tours. Participants will be led by kerosene lantern down the streets of Columbia to visit various vignettes in a walking play. Purchase tickets at http://www.friendsofcolumbiashp.com/lamplight.html.
The City Hotel is proud to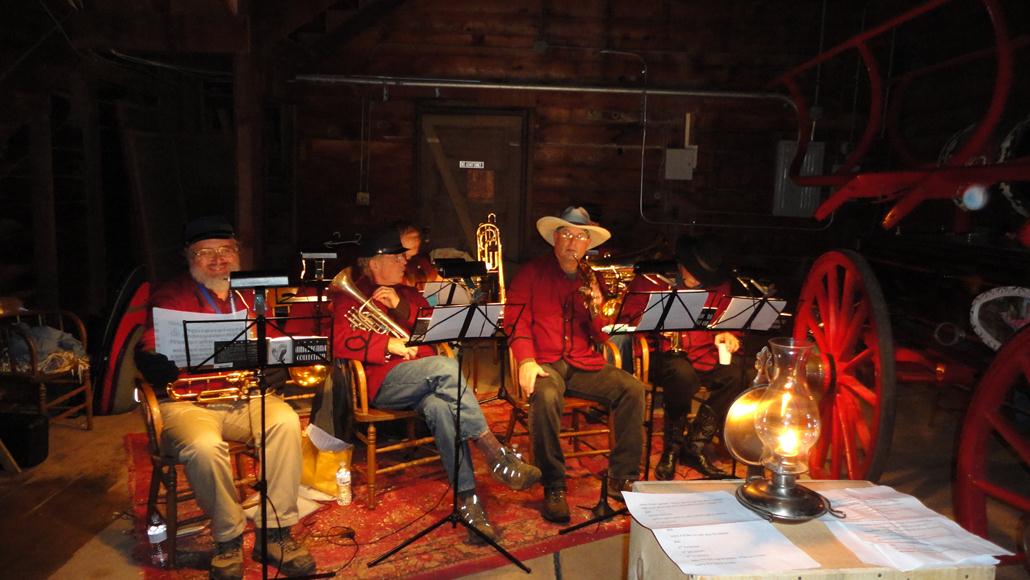 announce their holiday packages for the season. Lamplight weekend packages are available December 1st and 2nd and include one night stay in the City or Fallon Hotel, two Lamplight tickets, and a bottle of wine. Polar Pajama Packages are also available for those visitors with tickets to a train ride at Railtown 1897 in December. Petite room packages start at just $79 and include a one-night stay and transportation to and from Railtown. Please call (209) 532-1479 to make your reservations.
The Columbia docents will be out in costume on the weekends of December 9th-10th and 16th-17th for A Miner's Christmas from 12:00-3:00pm. Visitors can try roasted chestnuts, children's crafts, and might even catch a glimpse of Father Christmas!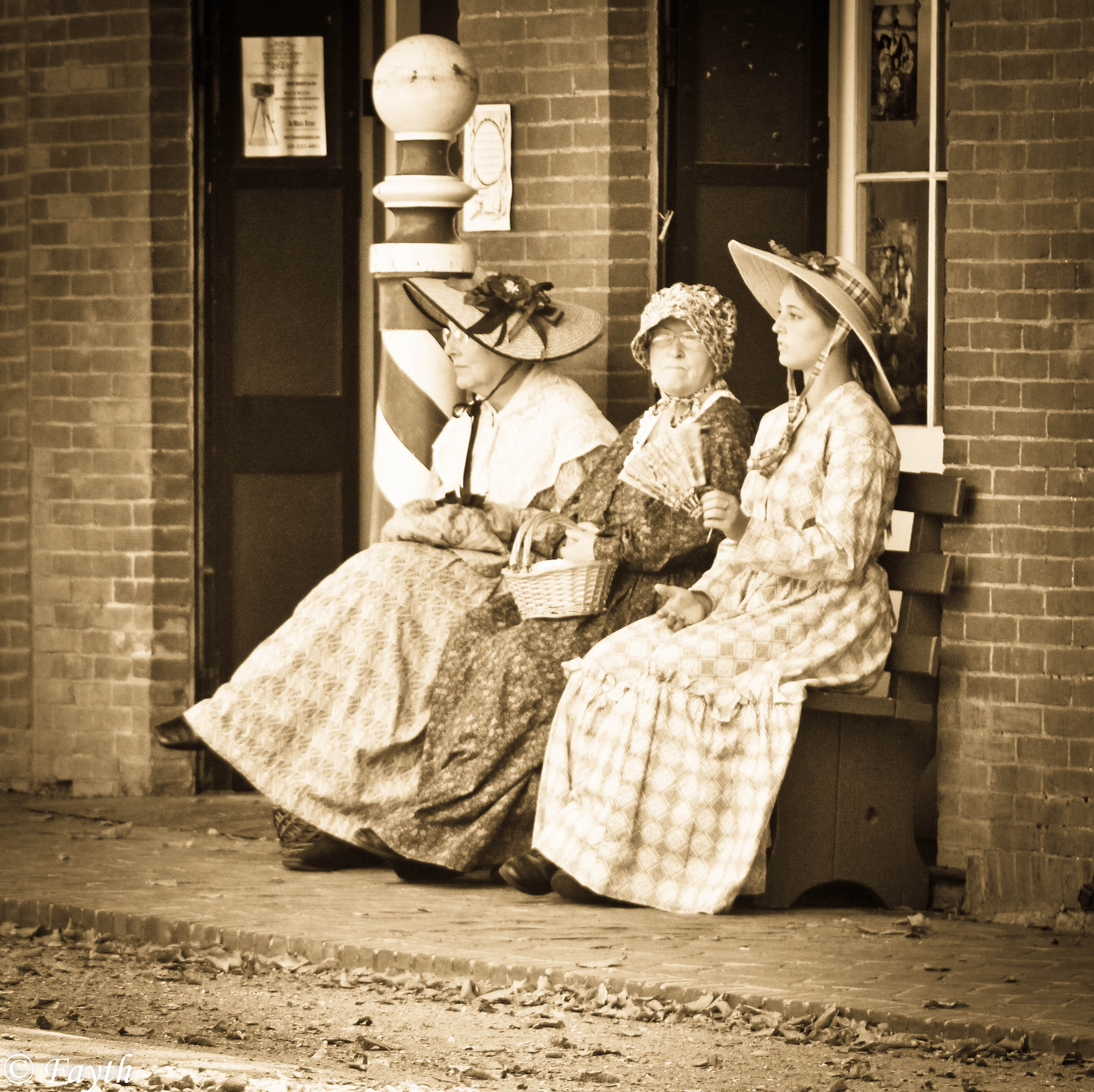 On Sunday, December 10th, the Equestrian Parade and toy drive will begin at 11:00. Stay for the day and participate in the Las Posadas Nativity Procession at 5:30pm sponsored by the Columbia Chamber of Commerce.
Other happenings in the park include Candy Cane Making at Nelson's Columbia Candy Kitchen during the weekends of November 24th-December 17th and a Irving Berlin's A White Christmas November 3rd-December 17th at the Fallon House Theatre. Purchase tickets at www.sierrarep.com.
The town will be decorated with holiday trimmings beginning the week of Thanksgiving. Businesses are generally open from 10:00-5:00 each day and admission to the park is free.
For more information on any of the above, please visit the Chamber of Commerce website www.columbiacalifornia.com, the City Hotel Restaurant website www.cityhotelrestaurant.com, and Friends of Columbia www.friendsofcolumbia.org or call the park office at (209) 588-9128.