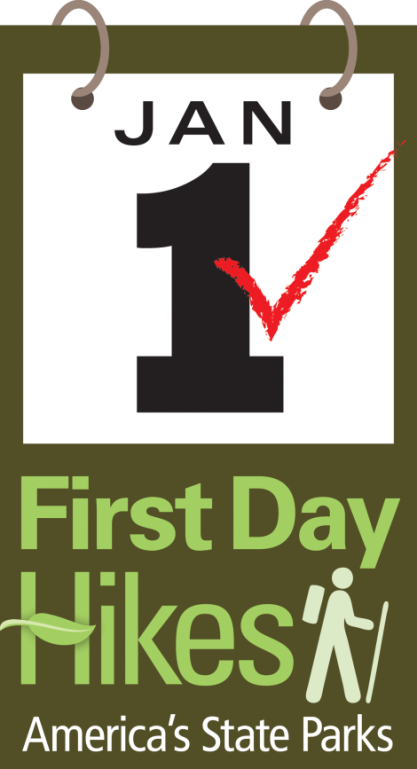 California State Parks invites the public to start 2018 in a healthy way by connecting to nature, and what better way to do so than participating in the fifth annual First Day Hikes.

This year, close to 50 state parks are scheduled to host more than 80 hikes and outings on New Year's Day, Monday, January 1, 2018.

Visitors can enjoy hikes across the state, from the redwoods, the deserts and along the coast and beaches. Hikers can look for whales, birds, hug a tree or just get some healthy exercise in the outdoors. Other outdoor activities include: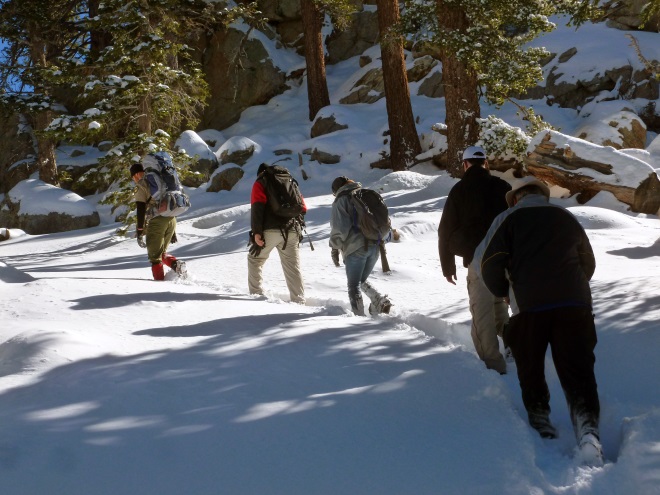 Snow hiking
Visiting historic sites
Waking on a beach
Exploring parks nested in urban environments
Whale, wildlife and bird watching
Visit the websites of participating state parks for specifics on the scale and rigor of the hikes. Below are the lists of participating parks in California and across the country:
California is a leader in the national First Day Hikes program, in which state parks in all 50 states participate. Hope you can join us!
Share your photos with us on our social media accounts – Facebook and Twitter - and hashtag your hiking pictures with #FirstDayHike, #HikeInto2018 and #CAStateParks 2018.
---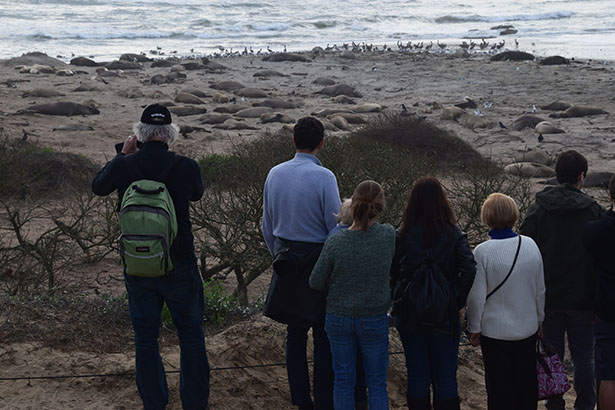 Visitors view elephant seals during a guided First Day Hike an Año Nuevo State Park.
Año Nuevo State Park
Año Nuevo means "new year." What better way to start 2018 than with a moderate 3-mile hike. Tours are from 8:45 a.m. to 2:45 p.m. Purchasing reservations in advance are strongly recommended at Reserve America (800) 444-4445 or anonuevo.reserveamerica.com.
Auburn State Recreation Area:
More than just a hike, see beautiful vistas, hear stories about the canyon and area history on this popular ranger led 3.5 mile hike. The hike will take approx. 3 to 4 hours. We will stop many times along the hike for breaks.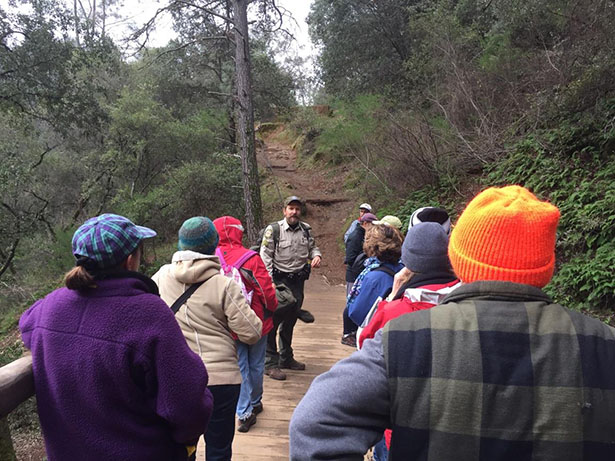 Ranger Scott Liske describes the natural habitat during a First Day Hike at Auburn State Recreation Area.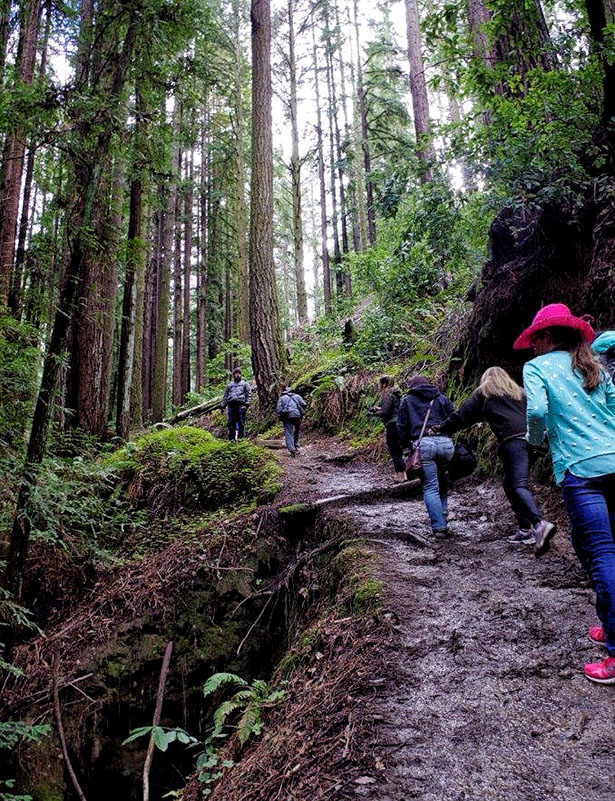 First Day Hikers make their way up a steep and slick trail through the woods at Henry Cowell Redwoods State Park.
Henry Cowell Redwoods State Park:
Take a journey back in time along Mills Creek at Henry Cowell Redwoods State Park. This easy walk is two-miles. Along the way you will learn about the lives of early pioneers.
Santa Susana Pass State Park:
On this moderate hike you can see soaring sandstone formations that are affectionately referred to as stone cathedrals. The park's otherworldly terrain has been compared to the planet Mars.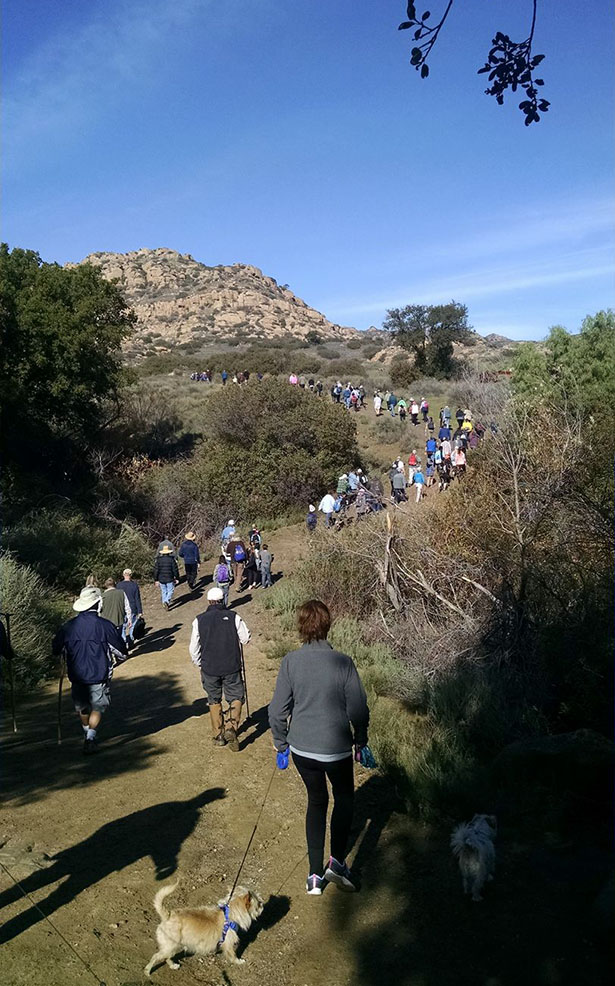 A large contingent of hikers enjoy a First Day Hike at Santa Susana Pass State Park.