2010 California Trails & Greenways
What a wonderful 25th anniversary celebration of the power of trails to
engage people and change lives!!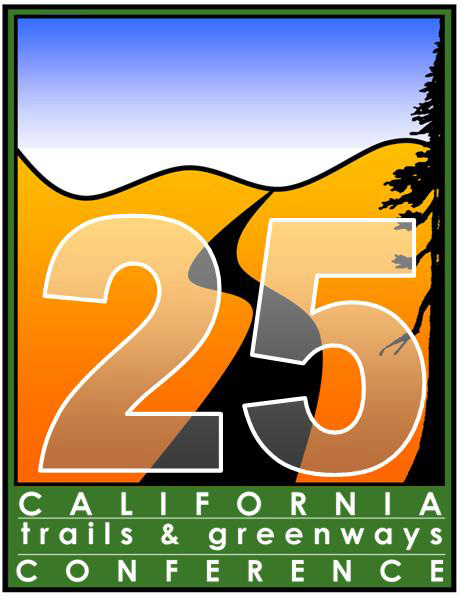 April 21-23, 2010
THANK YOU FOR YOUR PARTICIPATION! JOIN US NEXT YEAR IN THE EAST BAY COMMUNITY OF SAN RAMON ON APRIL 11-13, 2011. Please note the change in date!

We networked with California's most successful trails professionals and advocates on "The Enchanted Hill."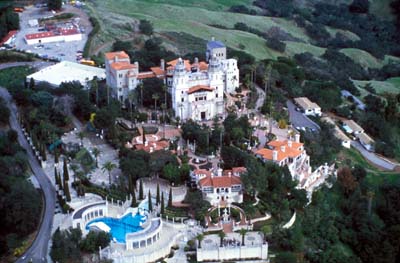 We were inspired by great keynote speakers:

Willie Weir
http://www.willieweir.com


Travel writer, adventurer Willie Weir (right)
and road-side merchant in northern Laos.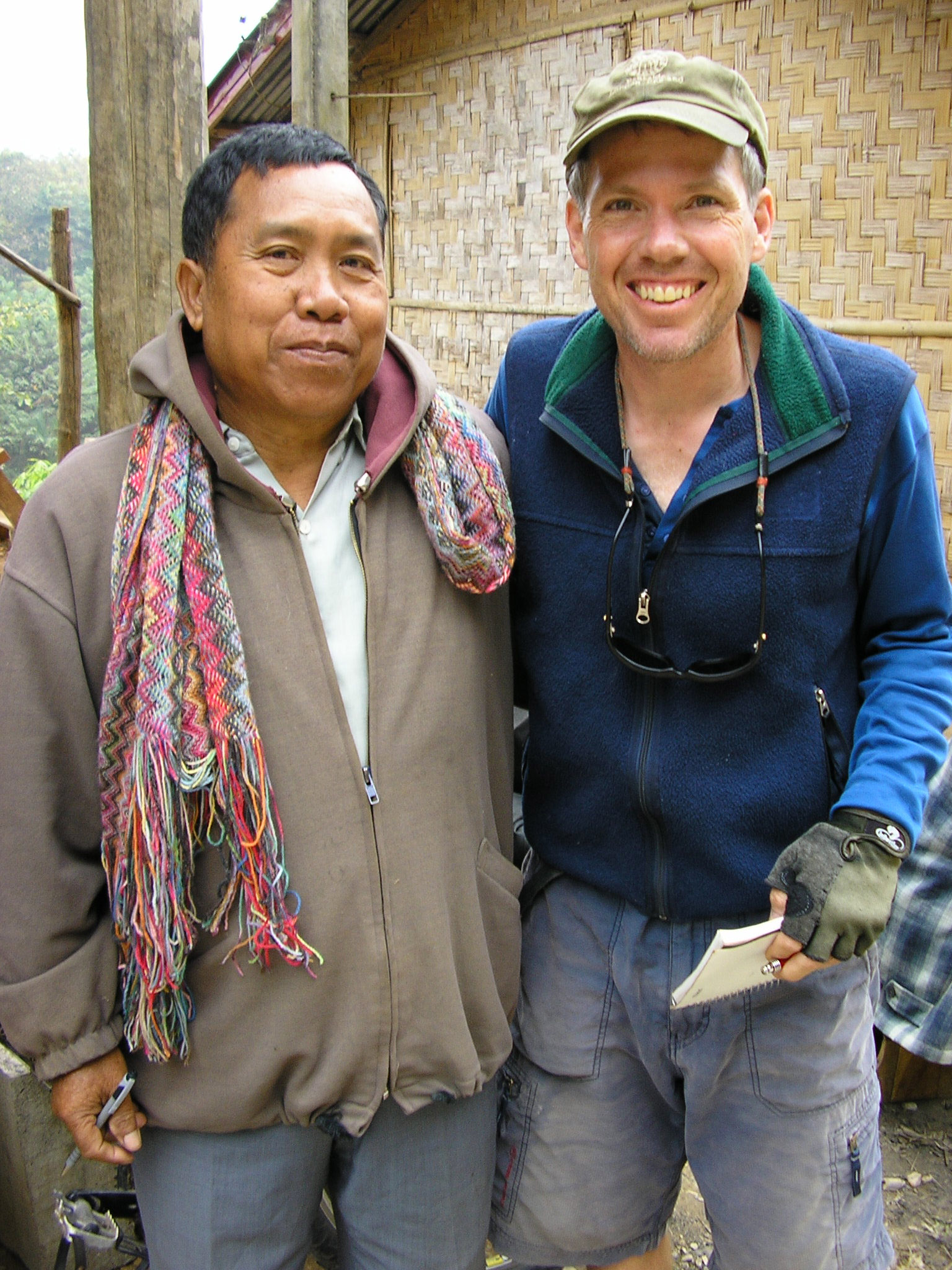 "Beyond Brookglen Way"
Most people can remember that moment of freedom when they first learned how to ride a bike. Adventure traveler and public radio commentator Willie Weir spins the tale of his first journey around the block that became a life-long journey around the world.
Willie Weir is a frequent contributor to public radio station KUOW in Seattle, the author of Spokesongs and Travels with Willie, and a columnist for Adventure Cyclist magazine. His two-wheel adventures have taken him all over the globe -- from the horse tracks in the highlands of Lesotho, to the war-torn roads of Bosnia, to the back roads of Colombia. He is the recipient of gold and bronze Lowell Thomas Awards from the Society of American Travel Writers. Each year he speaks to thousands of students and adults, inspiring new adventurers and advocates.

John Singlaub
Tahoe Rim Trail Association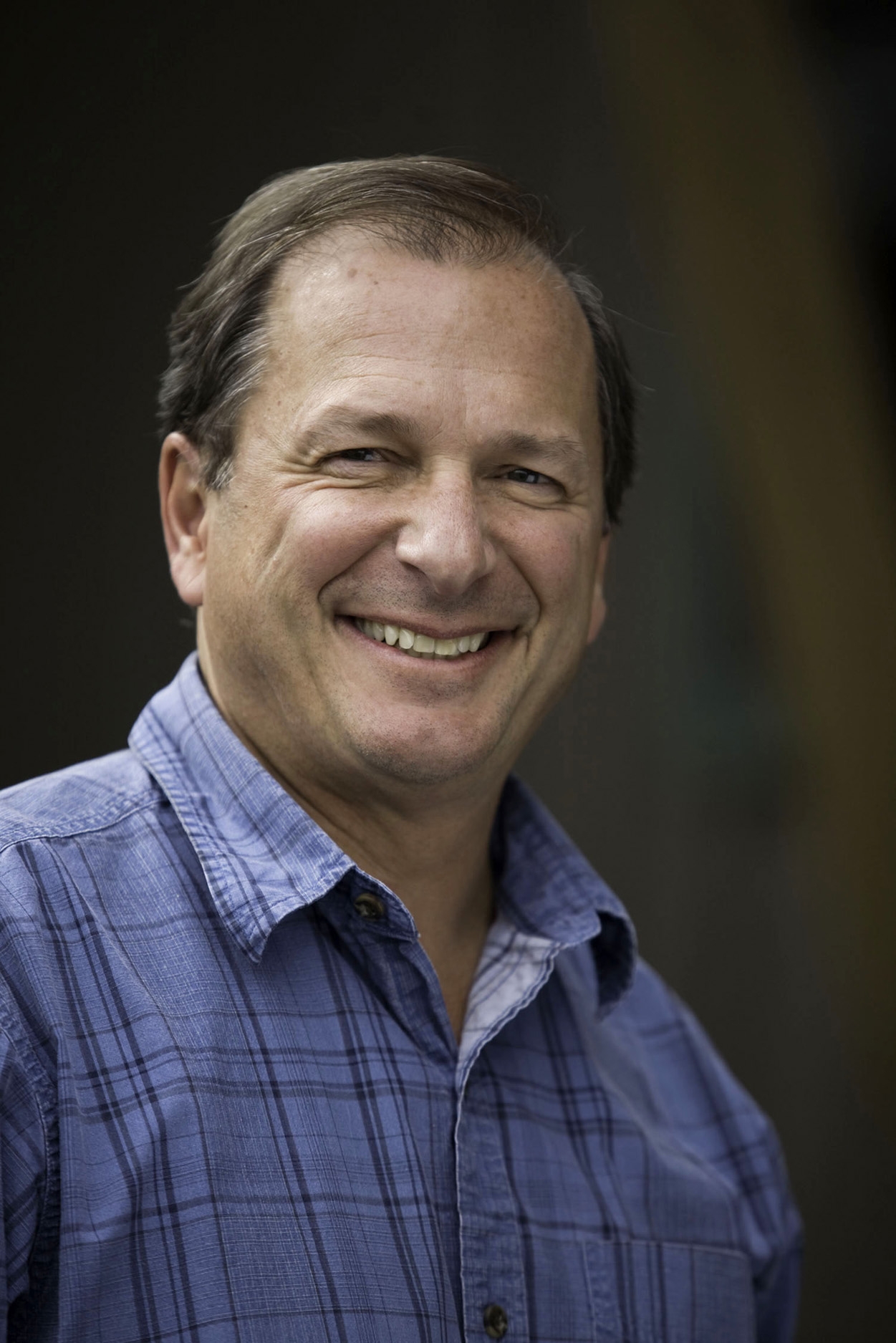 Funding Is Over-rated…Build Your Trail Anyway!

In these tough financial times it is easy for agencies and organizations to postpone plans for building or expanding trails. John will talk about his experiences in Colorado and Nevada creating and building public trail systems on a shoe-string, and the attitudes that make trails happen under lean budgets. He will look at ways to succeed when everyone else expects you to fail.
John is the Executive Director/Chief Operating Officer for the Sierra Business Council, a non-profit organization dedicated to sustainably building the social, financial and environmental capital of the Sierra Nevada. Prior to joining the SBC, John was the Executive Director of the Tahoe Regional Planning Agency, the bi-state planning and regulatory agency responsible for the protection and restoration of Lake Tahoe; and served for over 25 years as a planner and manager for the Bureau of Land Management, including assignments in Nevada, Oregon, New Mexico, Colorado and Washington, DC. He is currently the Vice-president of the Board of Directors of the Tahoe Rim Trail Association. He is the 140th person to have enjoyed the view from the highest point in every state.


Help us build California's Trails Community online. Find a trail friend. Share photos of the Conference. Link your trail group to the Conference facilitated by Facebook! Click here: http://www.facebook.com/p.php?i=1375461665&k=5XBT6XQ53VYM5FABXFZUY3
Or Twitter with us at: CAtrails !

2010 Conference Site
Cambria Pines Lodge, Cambria, California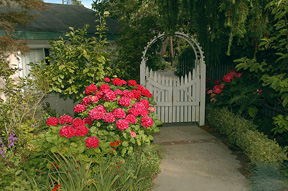 We enjoyed a group horse camp at Montana de Oro State Park.
CONFERENCE PROGRAM

Pre-Conference Workshops
Urban Trails Tour
Rural Trails Tour
Trail Use Change Workshop
Trail Sharing and Riding Workshop

Session Presentations
Building Capacity for Community Based Stewardship
Engaging Youth in Active Recreation
Greenways & Trails - Reclaiming Lost Spaces
Hearst Ranch Open Space Acquisition
Juan Bautista de Anza National Historic Trail & YOU!
Narrow Natural Surface Trails - Managing Multiple Use
National Policy Update (1)
National Policy Update (2)
Old Survey 97 - Trail Dedication
Rails-with-Trails as Transportation in Urban Settings
Rails-with-Trails San Clemente
Reaching Your Public Through the Internet (1)
Reaching Your Public Through the Internet (2)
Realities of Accessible Trail Planning, Design and Construction
Recreational Trail Grant Opportunities
Road & Trail Management Plans - Does Your Park Have One?
Trail Counts - Best Practices 1
Trail Counts - Best Practices 2
Trail Mapping with GIS/GPS for Trail Managers
Trail Partnership - A Different Way
Trail Planning for California Communities

Trail Awards. Presentation
Past winners of the Trails & Greenways Conference Awards

Automatically receive Conference updates! Just send an email with your contact information to trails@parks.ca.gov to be on our trails email list.
For more information on the purpose, vision and history of the California Trails & Greenways Conference, click here. For information on past conferences, including links to plenary and educational sessions, click on the following pages:
2006 Trails & Greenways Conference
2007 Trails & Greenways Conference
2008 Trails & Greenways Conference
2009 Trails & Greenways Conference