2009 California Trails & Greenways
What a successful conference!! Thank you for your support!

Did you miss any critical Sessions? Look for them below.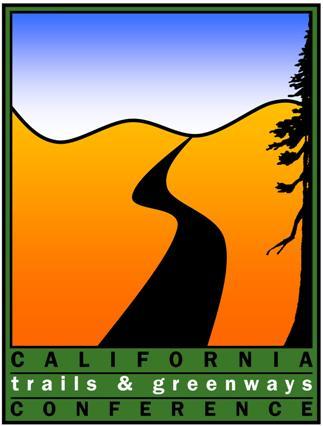 April 22-24, 2009

Tenaya Lodge near Yosemite National Park's south gate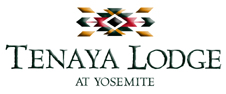 We met right in the middle of the state.

KEYNOTE SPEAKER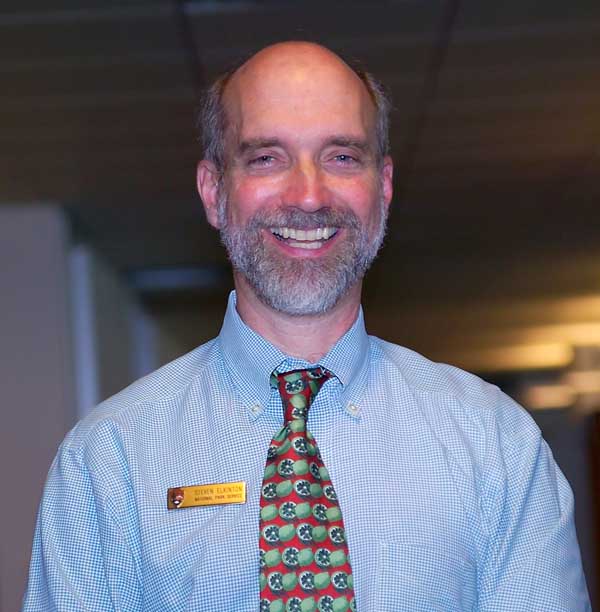 Steve Elkinton has served as the program leader for the National Trails System since 1989 in the National Park Service's Washington Office. Trained as a landscape architect (University of Pennsylvania, 1976), he worked in a Pittsburgh landscape architectural firm before joining NPS in 1989. He has a particular interest in cultural landscapes and photography, both valuable skills for tracking the growing network of national trails across the American landscape.
As the Conference's opening speaker, Steve will discuss the National Trails System, established just 40 years ago when President Johnson signed into law the National Trails System Act. An experiment set into motion largely to protect the Appalachian and Pacific Crest National Scenic Trails, the System has grown to include well over 50,000 miles of trail, with the largest share being protected heritage trails. California includes parts of one national scenic trail and four national historic trails, as well as 1,031 miles of national recreation trails. What did the National Trails System Act create? Is it working? What draws us to these trails? Are they sustainable? How can we continue to make them relevant to the American public? And what can be done to strengthen and enhance the System and its myriad connectors as we approach its 50th anniversary in 2018?

CONFERENCE PROGRAM. If you are not already receiving updates from us, email us today at trails@parks.ca.gov to get on our contact list and we will update you automatically.

Share photos on Facebook! Click here:
http://www.facebook.com/p.php?i=1375461665&k=5XBT6XQ53VYM5FABXFZUY3

SESSIONS. We enjoyed a broad variety of timely, well thought out and very relevant Sessions. Click on the links below for presentations in PDF format:
Pre-Conference Workshops
Trails in Low Income Rural Communities -21 pgs
The New Energy Ecosystem: Connecting Nature, People & Parks -37 pgs
Skill Building for Trail Maintenance
How to Get Public Funding Support- 7 pgs
Pacific Crest Trail Land Protection Inventory- 22 pgs
The New Access Guidelines
Armoring Volunteers for Trail Maintenance
Cheap Trails: No Money, No Problem
CEQA and Trails – A User's Guide. Part 1- 31 pgs Part 2- 34 pgs
Community Enhancement Through Trails
Creating Trails as Eco-Tourism Destinations
Lyme Disease & Other Tick Borne Risks. Part 1. Part 2. Part 3.
The Trail Maintenance Conundrum. Part 1. Part 2
Improving Urban Landscapes with Sustainable Trail Design
Recreational Trails Program Funding
Trails as Active Transportation: A National Policy Update. Part 1- 17 pgs Part 2- 24 pgs
The Value Trail: Nature's Contribution to a Developer's Bottom Line
Trails & Public Access – Lessons for Quick Action
Heritage Corridors. Part 1- 21 pgs Part 2- 13 pgs
It Takes a Community to Build a Trail System
Coastal Trail Plenary. Part 1. Part 2. Part 3- 14 pgs Part 4- 25 pgs Part 5- 16 pgs
Links to Sessions will be added as they are processed--so check back if you don't see what you need!
Trail Awards. You will be delighted at the amazing people and projects we celebrated this year!
2008:

Website Award
www.sjparks.org/trails (City of San Jose)
www.ebparks.org (East Bay Regional Park District)

Program Award
Trails & Outdoor Leadership Workshop (Tahoe Rim Trail Assn.)
Trails Challenge (East Bay Regional Park District)
Basic Trail Maintenance for Volunteers Training Program & Armoring Volunteers for Trail Maintenance (County of San Diego Trails Program)
Event Award
Children Outdoors (Los Angeles County Dept of Parks & Recreation, City of Glendale Recreation and Community Services, National Park Service, US Forest Service, California State Parks, Rivers & Mountains Conservancy)
Project Award
Brushy Creek Regional Preserve Trail (East Bay Regional Park District)
Centennial Way (City of South San Francisco)
Virginia Corridor Railroad (City of Modesto)
Honorable Mention—Santa Ana River Bikeway (County of Riverside)
California Trails & Greenways Foundation Grant
Sierra Buttes Trail Stewardship
Ecology Restoration Group at UC Berkeley

Lifetime Professional Achievement Award
Peter Lewis

Past winners of the Trails & Greenways Conference Awards (16kb pdf)

Would you like to automatically receive Conference updates? Just send an email with your contact information to trails@parks.ca.gov to be on our trails email list.

For more information on the purpose, vision and history of the California Trails & Greenways Conference click here (57kb .pdf).

For information on past conferences, including links to plenaries and educational sessions click on the following pages:
2006 Trails & Greenways Conference
2007 Trails & Greenways Conference
2008 Trails & Greenways Conference