Bothe-Napa Valley State Park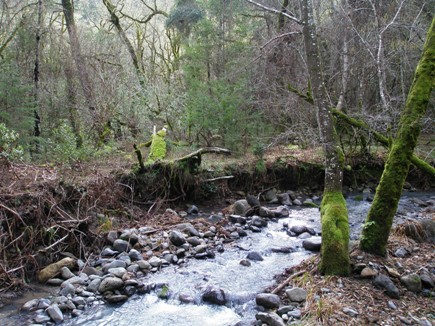 A Favorite Stop in the Napa Valley Wine Country
Bothe-Napa Valley State Park
If you are headed through the famous wine region of California, the Napa-Sonoma area, and you love finding those best-kept-secret places, then you will not want to miss this park. It is located in the heart of the Napa Valley, not far from the community of Calistoga. You will find it on any map of the area.

Here's the setting to imagine. This park boasts a wide variety of trees including Douglas-fir, tanoak, madrone, and coastal redwoods. There is also a wide array of wildlife including raccoons, squirrels, deer, foxes, bobcats and coyotes. It is also home to six different kinds of woodpecker.

So now that you have purchased a bottle or two of your favorite wine, and you have that picnic lunch in the car, consider this park a great place to enjoy the wonders of this famous valley. There are picnic areas, a swimming pool and numerous trails for hiking, biking, and horseback riding. There are also 50 developed wooded campsites, nine of which are walk in only. The park has restrooms and showers along with group, family and "hike or bike" campsites. A visitor center is also available with a Native American garden next door. The plants in this garden are still used by the Wappo people.
Now let me give you a few tips for getting there and staying there. Maps and brochures are available at the visitor center as well as by mail. Campers with a maximum length of 31 feet and trailers with a maximum length of 24 feet are allowed. The park ranges in elevation from 300 to 2000 feet. The park is located 5 miles north of St. Helena and 4 miles south of Calistoga on Hwy 29/128. The cities closest to the park are Calistoga and Santa Rosa. Enjoy! Visit Bothe-Napa Valley State Park