California State Railroad Museum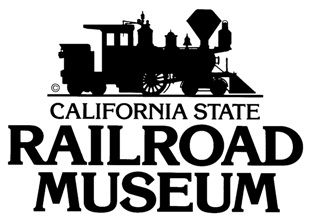 Interpretive Programs

Programs Available to Grades K through 12
The School Train Ride

Program Available to Grades 4 through 6
The Interpretive Handcar Program
The Transcontinential Railroad: From Horses to Horsepower
Student Melodrama Eagle Theater- Discovering the Gold Rush
School Group Train Ride
Westward Bound- Traveling on the Transcontinential Railroad

Free admission to:
Huntington Hopkins Hardware Store
Central Pacific Passenger Station
Eagle Theater

Group Size
Up to 45 persons per group (including chaperone).

Adult Supervision Requirement:
One adult is needed for every 10 students.



Museum Accessibility:
The Museum is physically accessible by those individuals with disabilities.

Museum Location:
The California State Railroad Museum is located at 2nd and " I " Streets in Old Sacramento.
Arriving by bus -- free bus parking is available behind the museum. The signs will direct you from I Street to the gated lot behind the museum for an easy passenger drop off.
Arriving by train -- Amtrak and light rail stop at the Sacramento Valley Station. Follow the signs west through the parking lot to the California State Railroad Museum.
Arriving by car -- Metered parking and Parking Structures are available in Old Sacramento. Parking rates, directions and pre-payment available by visiting www.sacpark.org

California State Railroad Museum School Group Visits
School and Youth Group Visits
School Groups visit the California State Railrod Museum by scheduling a drop in visit or reserving an appointment with Reserve California.
DROP IN VISITS are made by calling the museum groupdesk at 1-916-323-9274. Grouprate admission is $11.00 adults and $5.00 youth (6-17 yrs) payable in one transaction by cash, check or creditcard (Visa or MasterCard). School group entry times are 10:00-11:45 and 1:00-3:45 on days we are open. There is no limit to how many are in the school group.


Reserve California offers free school group entry during the school year (Fall and Spring) on most Tuesdays Wednesdays and Thursdays. Call 1-800-444-PARK for a reservation of 45 persons. Entry times vary and are limited. You must have a reservation number from Reserve California to have admission fees waived. March April and May are our busiest months and these limited appontment times fill quickly.